What I Learnt as an Intern at Sutherland Labs
Hi there! I'm Tom and I'm new here… or at least I was. I've recently finished a 5 week internship at Sutherland Labs in London, which was arranged as part of the Head Start programme run by the Hospital Club's h Foundation.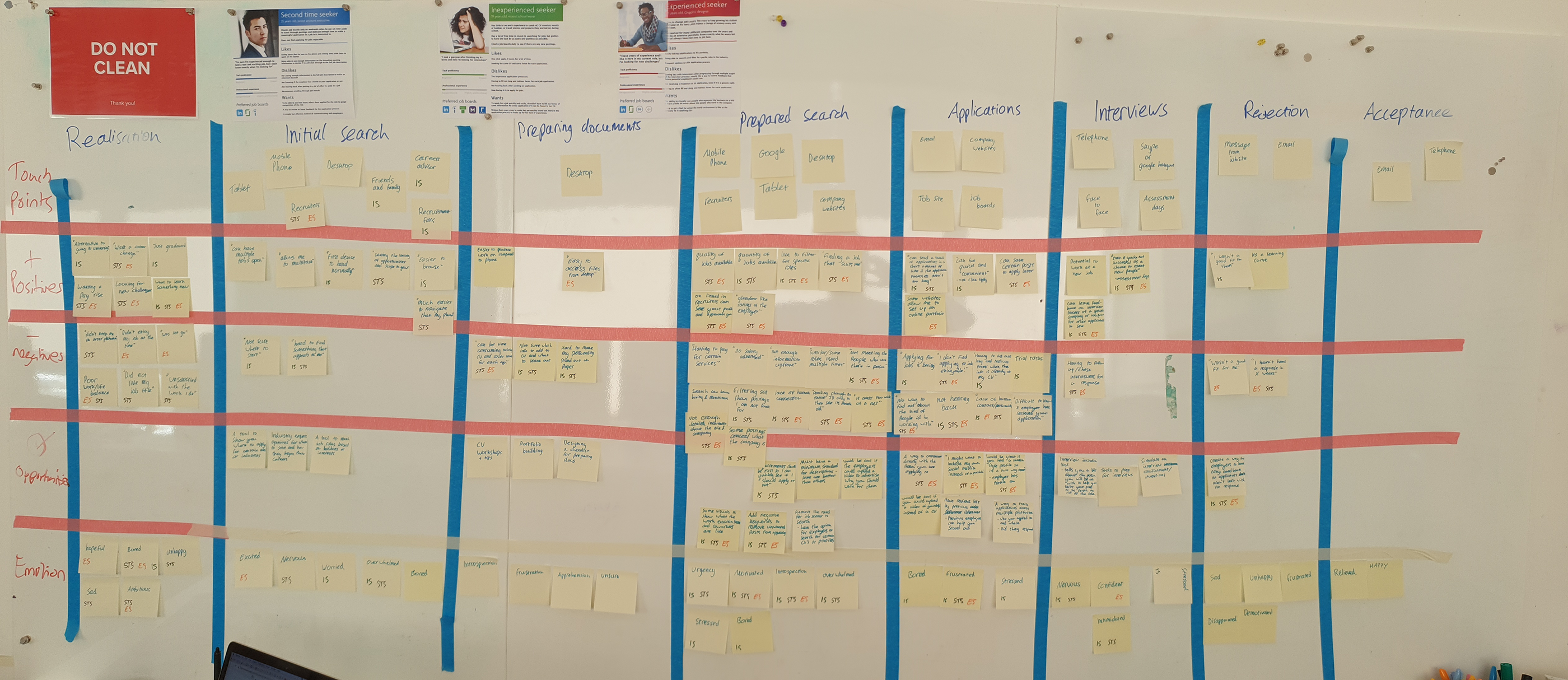 Now, while just 5 weeks might seem like a short amount of time, the skills and knowledge I have picked up have far exceeded what I had expected to learn and accomplish in that time. Even at times when I've just simply been sitting in this environment and listening to what everyone has to say, I've been able to learn so much.
When I first started the internship I barely understood more than the basic fundamentals of UX design, which I had picked up through attending a handful of talks and workshops from when I first gained an interest in UX design a few months ago. I am now leaving with a solid understanding of what UX and UI involves, and confidence in the creation of wireframes and designs using Sketch.
Now I am leaving with a solid understanding of what UX and UI involves, and confidence in the creation of wireframes and designs using Sketch.
If I'm being completely honest, before my first day here I wasn't entirely sure what to expect but that was quickly resolved with a clearly structured plan to follow in which each week focussed on a different stage of the project for me to finish in time.
Now, after just a little more than a month, I have completed my first (of hopefully many) portfolio pieces by following the whole UX process from research and scoping through to ideation and concept design with the help of my highly skilled mentor Simon 'Woody' Wood and the rest of the design team.
I've had multiple crash courses for all the skills and software needed for this project and potentially all my projects in the future; from Sketch and general web design principles, through to guidance on how to run 1 to 1 interviews, for both trying to identify pain points users face with products currently on offer in the market, and also for holding a prototyping interview and how it differs.
My time here hasn't been 100% focused though, I've had opportunities to explore and receive guidance on other interest areas of mine, such as illustration and animation, and I've also been a part of various green hat meetings, skill mixing workshops and presentations where members of the team talk to us all about the work they did prior to joining Sutherland Labs – something I haven't seen before at other companies and found really interesting.
If you'd like to see the end results of my project during my internship, feel free to check out my portfolio piece here.
I would highly recommend this internship to anyone who is interested in a UX career and looking to make their first steps in the industry and expand their network with highly skilled people.
—
This post was authored by our recent intern Thomas Searle, thank you Tom!
To find out more about the Head Start programme visit the h Foundation, or to enquire about internships at Sutherland Labs please contact Jessica McDonald.