Employee Retention is the Wrong Measure for Companies of the Future
In the war for top talent, much has been made of strategies and tactics to attract and retain the very best candidates. 
From the rise of employer branding to innovative recruitment marketing activations, companies across the world are engaged in a heated competition to keep top talent in-house for as long as possible. 
But while attracting and retaining talent is obviously a crucial piece of the puzzle, many organizations have overlooked the importance of opening up new talent paths and nurturing employees through a fluid employee workflow. 
What do we mean?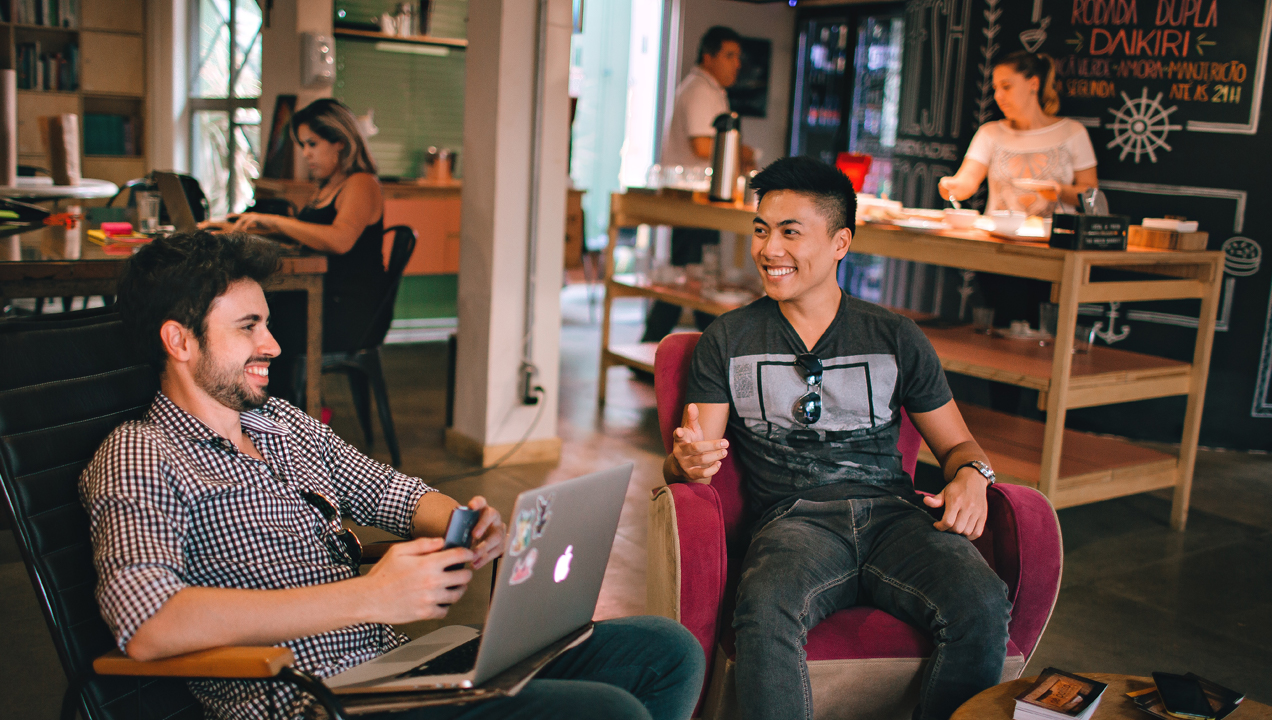 Retention is seen by many as a good indicator of organizational health. This is logical. But the truth is far from prosaic – in fact, new ideas and thinking should be encouraged. This allows for innovation and encourages constant change and evolution.
Naturally, this means embracing new talent and allowing for movement within an organization. 
To truly become a company of the future, it's imperative that you focus on building clear pathways that enable progression, growth, learning and development. This inflow and outflow is not only natural; it's healthy, too. 
Here's why you should focus less on retention and more on employee experience.
Rethinking careers: the corporate lattice
Comfort is the biggest killer of growth and innovation within organizations. When people become too comfortable in their roles or too comfortable with the status quo, this attitude stifles change and discourages development.
New thinking and new ideas should always be encouraged into the workplace. But how can you design a system that enables this? 
In today's world, employees no longer look at career paths through a strict linear lens. Instead, it's better to think of careers as a lattice network that weaves and twists across industries, companies and even departments.
The ladder's one-size-fits-all approach assumes employees are more alike than different, and that each employee wants similar things in order to feel happy and deliver the best results.
In truth, employees are incredibly diverse and individualistic. The workplace is changing, and today's generations require organizations to deliver on their specific wants and needs. 
We call this new trend the 'career lattice'. In a fast-paced market, the career lattice allows more room and flexibility for growth and learning. Rather than remain tied down to one speciality, a lattice approach encourages internal collaboration, sharing of ideas and exposure to new thinking.
Forget retention, measure employee experience
With change afoot, it's now more important than ever for organizations to design career paths that suit employees.
Employee experience, or EX, is the sum of all touchpoints and experiences that employees or candidates have with an organisation. Your EX exists whether you consciously design it or not, so it's vital that you start owning these experiences.
While high retention rates may seem like the sign of a vibrant organization, this isn't necessarily the case. Instead, measuring EX can actually provide a much more accurate depiction – good or bad – of what it's like to work at an organization.  
If you want to address EX, start by looking at the systems that make up the employees' daily experiences. At Sutherland Labs, we view this as the people experience, digital experience, cultural experience and physical experience.
Reimagining the workplace experience for candidates and employees means much more than just installing a new ping-pong table. In fact, EX impacts nearly every facet of your HR and recruitment function. It will help you attract better talent, improve engagement, increase retention, reduce employee effort and boost productivity. 
Reducing effort is a key measure of EX, and companies must work harder to remove barriers and enable seamless experiences.
Qualitative insights can unlock the truth about organizational health
If you want to design career paths that work for your employees, then you need to invest in qualitative learning.
While old-school HR departments are quick to promote generic surveys that investigate topics like satisfaction and engagement, a look into EX provides a much more dynamic and fluid understanding of what your employees truly want and value.
To do this, harness the power of qualitative insights; this can be in the form of voice of employees, in-context research, usability testing or service safaris. Whatever your preferred method, it's essential that these are done in person. This enables you to uncover the truth about what people really think.
With all of these learnings in tow, it's then possible to design human-centred experiences that encourage flow through an organization. Whether that means hiring new employees or encouraging existing talent to take on new challenges, EX will help you maintain a healthy balance of retention and growth.
On a practical level, this will help you structure your organization to operate in a more agile and collaborative way. This means someone from a particular department can use their talents across multiple areas of the business.
If you don't have collaborative teams or a collaborative set-up, you're likely not getting the most of a particular individual.
Remember, don't focus on retention. Focus on designing a human-centred EX that will naturally encourage your employees to learn, grow, develop and flow through your organization.
If you're interested in learning more about employee experience, we'd love to welcome you to our EX event. For more information please contact harry@sutherlandlabs.com.