Labs Life: Getting to know Akriti Vora
Every week we try to give our readers some insight into the inner workings of Sutherland Labs. This time we find out a little about San Francisco's resident dog sitter/walker, Chief Food Officer and Service Designer; Akriti Vora.
How are you finding working at the Sutherland Labs?
Akriti: My role has evolved so much since I first joined Sutherland. The evolution started from Visual Design to Design Thinking and now Service Design. It has been an amazing journey and I love having a human-centered approach that puts equal value on business processes, service delivery and customer experience. Looking at the end-to-end, surface to core perspective enables me to ground myself in design thinking and user-centered process to create new services and experiences.
Customer Experience is becoming the heart of every product, feature or service rolled out everywhere. The industry is really expanding with what is being created these days. Design thinking was a niche term just a few years ago and today, it flows into every industry. People are not only talking about Design Thinking but going beyond to systems thinking and service design, with digital technology being at the crux of it. I foresee design thinking creating more innovative ideas that's going to disrupt the status quo!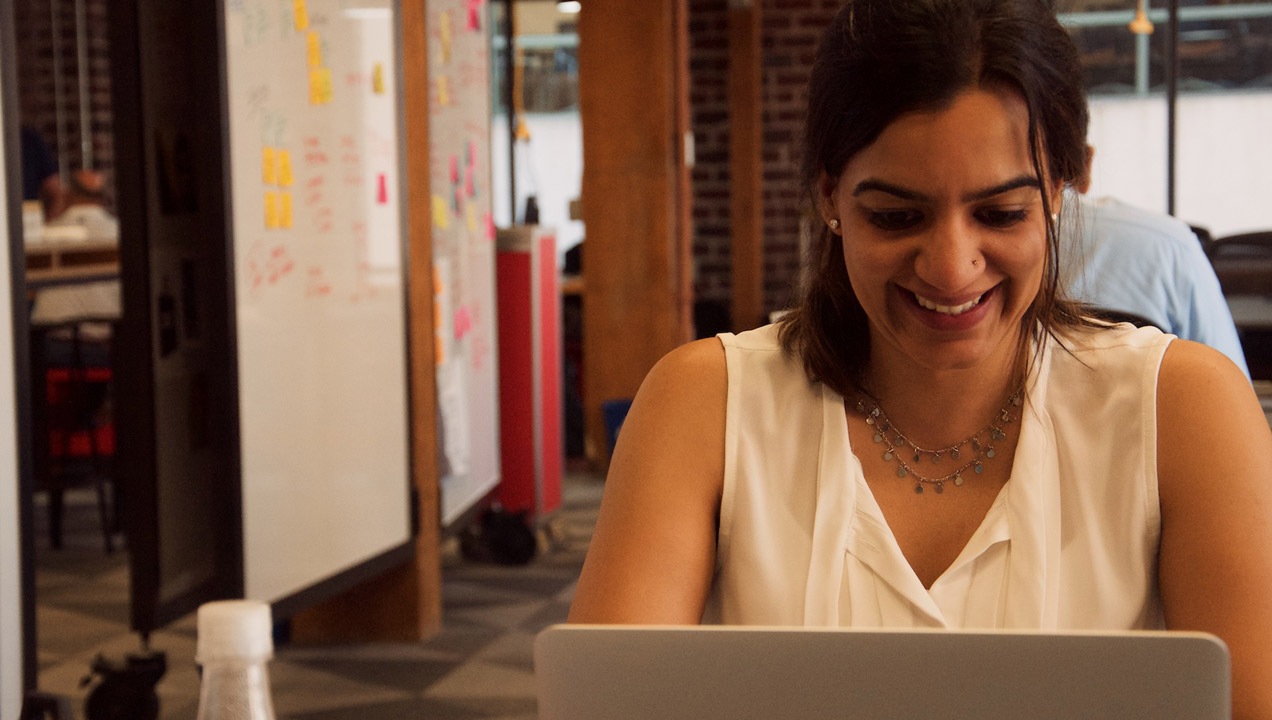 What inspires you?
Akriti: People! I love observing people, learning about them and hearing about those who break through barriers to pursue their passions. Of course, I'm also inspired by dogs and believe they provide the best customer experience regardless of who the customer is. They are tuned in with our needs and have a sixth sense that so many of us hope and wish to get.
As for my passions; anything creative! Growing up, I loved dancing, drawing, painting, doodling. I still do. My journey into arts, crafts & culture began when my mother signed me up for Indian classical dance classes at a very young age (because she found me dancing to some random Bollywood song). I did Bharatnatyam for 8 years and loved it. I also learned Salsa, meringue, cha cha, tango, Jive and would be the first to sign up for any performance in high school and under-grad.
I also have a passion for food. I guess that's why I've got the title of Chief Food Officer in the office. I love everything about food. Cooking, trying new recipes, eating out, trying new restaurants and whole new cuisines. Everything!
Okay, what is the dog situation?
Akriti: I'm crazy about dogs! Crazy!! Growing up we weren't allowed to adopt any dogs, which made me want them even more. When I first came to San Francisco, my husband and I moved into an apartment building that doesn't allow pets as a prevention. Otherwise we were sure we would have at least ten dogs and a couple of cats by the end of the year.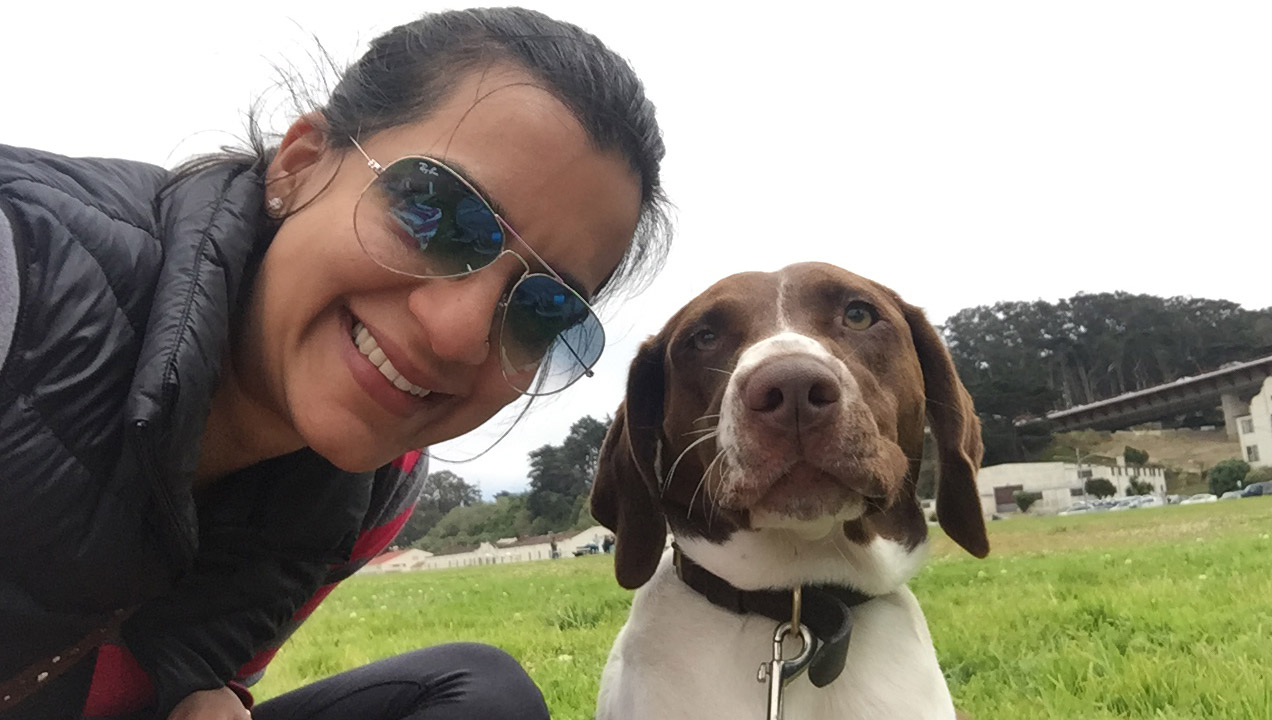 However, I still had to get my dog fix. In order to avoid getting the stares at the dog park, where I'm pretty sure they thought I was a crazy lady who might dognap their pets, I now volunteer at my local dog shelter every week where I walk the dogs and socialize with the cats. Instead of one pet I get to have many of them, and they change weekly.  I also dog sit my niece dog, Gödel whenever her human mom, Shauna is traveling.
How many hundreds of dogs will Akriti end up with? Will she eventually feed the San Francisco Labs so much that they can't get up again? Will she ever find an excuse to cha-cha for a client? Come back next week for another instalment of 'Labs Life' to find out these answers and more!