Labs Life: Introducing Seth McCombs
Each week we try to give our readers insight into the inner workings of Sutherland Labs. This week, we take a moment to introduce our very own self-taught tech wizard and occasional guinea pig Seth McCombs.
What do you do here at the San Francisco Labs?
Seth: My business card says IT Business Relationship manager, but I just call myself the Technology Manager. I wear 3 hats at Sutherland both in and outside of Sutherland Labs. First and foremost, I'm responsible for all technology needs of everyone in the San Francisco office. Our marketing team, the research team, and product team all work out of here daily, with a constant influx of internal and external visitors. From user specific devices like laptops and phones, to the things that everyone uses, like the network, telecom, and AV system for presentations or sessions, that is all me!
Being the IT Business Relationship Manager means that when anyone in the Labs need something from the larger Sutherland organization they come to me to get it. From my time in the corporate office I know the right people to speak to in the various areas of expertise, across procurement, technology and finance. I act as a liaison between the different parts of the business and translate simple requests into the jargon that the technology team speaks.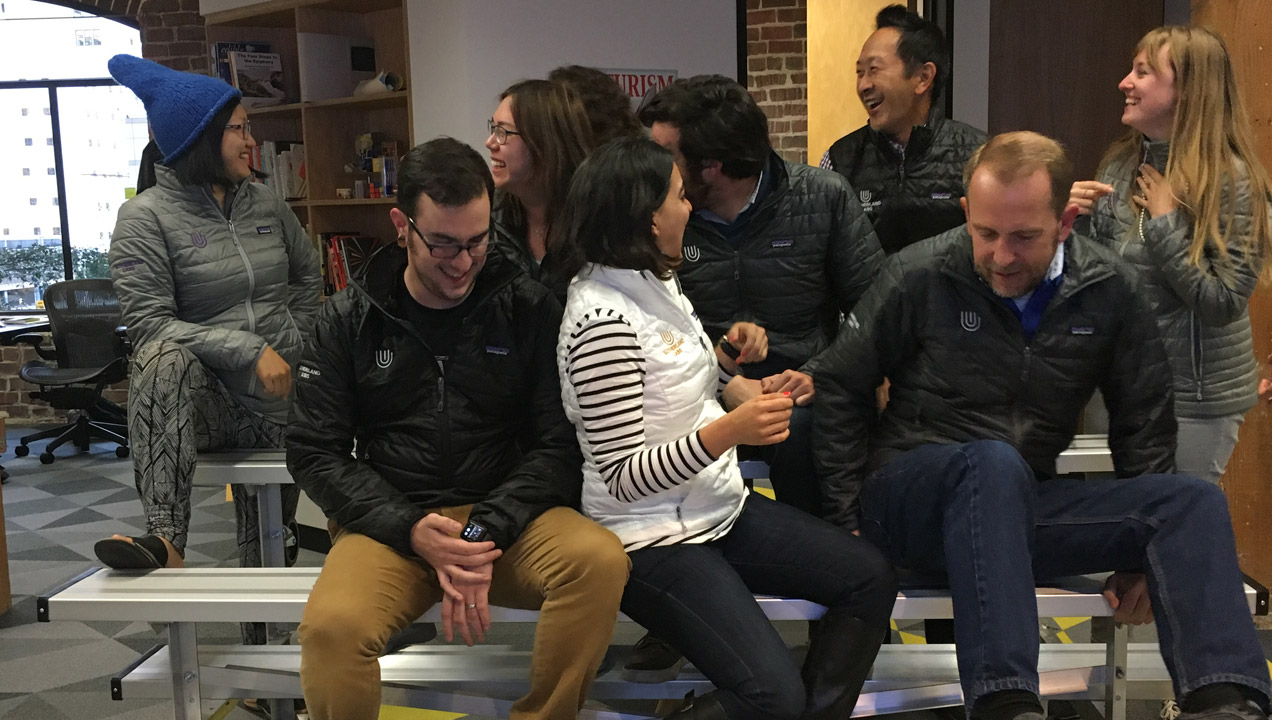 My last job is tapering off a little now, I am the executive tech support department for the USA. Whenever something goes wrong on their home networks, when they get new computers installed or when an executive meeting needs tech support, I am the first on a lot of people's lists. On the one hand it can be stressful having to fix things perfectly on the first try but on the other it means that I have gotten to spend some time travelling to parts of the USA, Jamaica and India that I might not have seen otherwise.
Sounds stressful! What do you do to relax?
Seth: I love disc golf. One of my only complaints about San Francisco is that it only has one disc golf course. Back in Rochester there were seven or eight of them! I was an avid musician before I moved to the East Coast but most of my instruments and my whole vinyl collection stayed in New York. All I have with me is one acoustic guitar. I also love reading, riding my bike, building PCs and playing video games.
The move has been a big change for me. Both of my cats, my "old ladies" stayed in New York. I have an 18 year old and 14 year old cat living with my parents. My fiancé's cat has made the cross-country trip with us, and she has slowly grown to tolerate me. The tech scene in Rochester was non-existent, so since the move I've been able to meet up with all of these like-minded individuals. There's always a meet-up or a conference. It's been great being alongside people that think like I do, and it's given me a drive to learn new things, meet new people and better myself all around.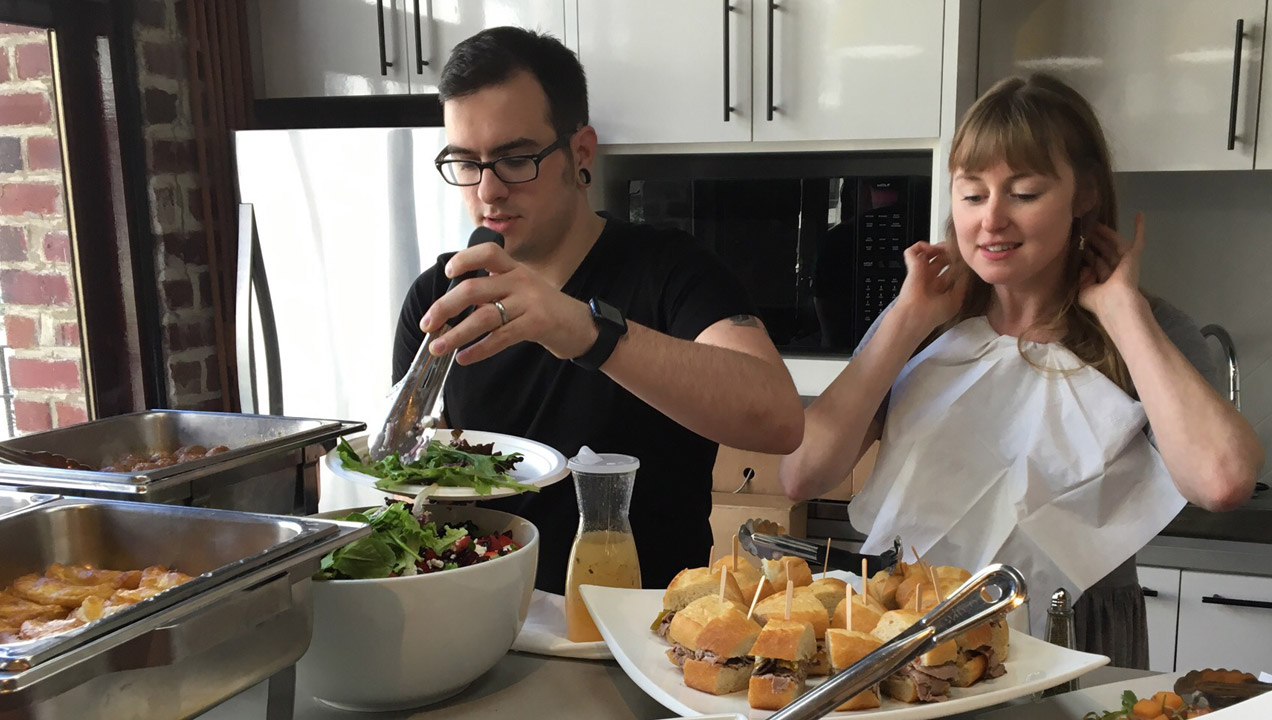 What unique talent do you bring to Sutherland?
Seth: When I started at Sutherland, I had no formal education in information technology. I went to school for business and accounting. In IT, I was completely self-taught. Although I was always decent with computers, I didn't bring a formal experience to Sutherland like a lot of IT. I had to catch up fast, but it's also brought me into my roles here from a bit of a different angle.
Most people in the Labs have formal training, or a lot of experience in Design Thinking. This was a new world when I joined the team, and while I know we all strive to learn new things every day, every day is completely new for me. I've sat in on sessions, and been used as a guinea pig because I don't have any biases that could come from a long time in the industry. I can't just fill in the blanks the way that the rest of the team does, so I end up asking a lot of questions trying to get up to speed.
Will the rest of the Labs ever stop experimenting on Seth? Will his fiancé's cat ever warm up to him? Will he ever realize just how many music shops there are in San Francisco that sell vinyl? Come back next week for another instalment of 'Labs Life' to find out these answers and more!