Life as an Intern at Sutherland Labs
Hey I'm Nadina and I'm currently part of the Head Start Programme run by the H foundation, which connects young creatives with work opportunities to gain experience working in the industry. Being on this scheme meant I was given the great opportunity of a five week placement at Sutherland Labs!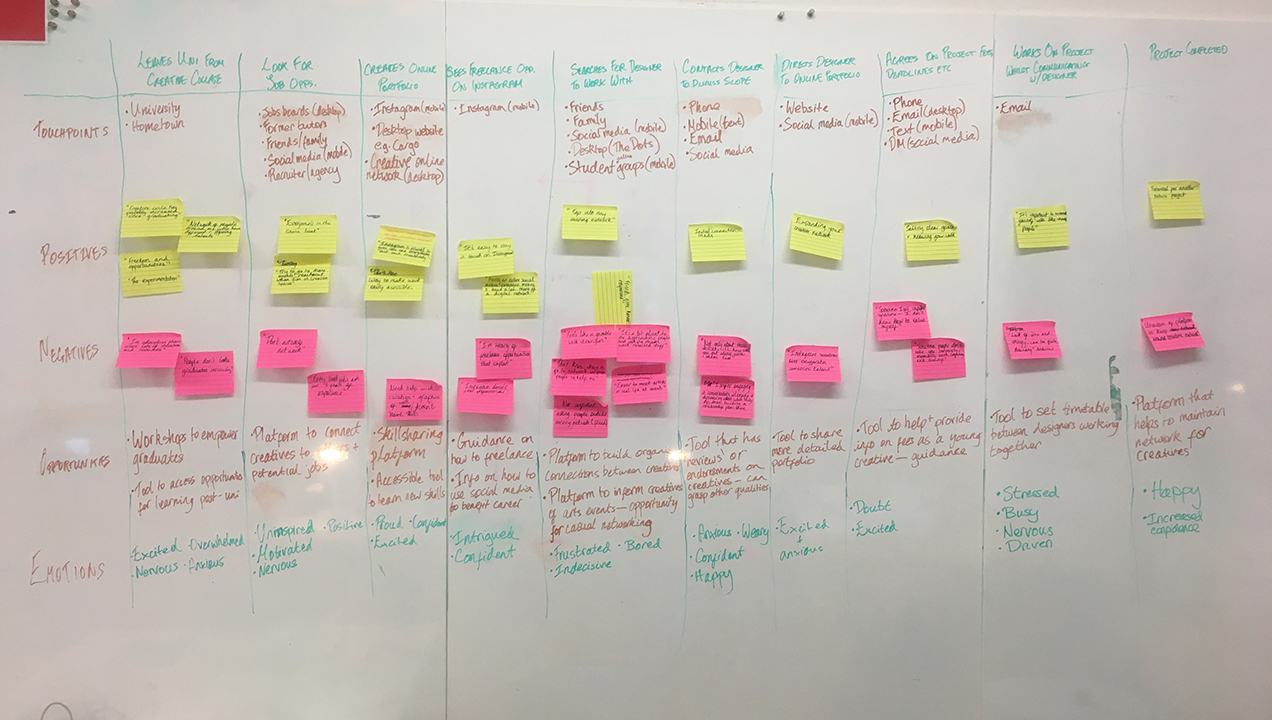 Having recently completed my placement, I have developed a range of new skills and knowledge as well as a project that I can add to my portfolio of work. Coming from a spatial design background, UX design was an avenue I had never considered and the design processes were all completely new to me, which at first felt a bit daunting. Being thrown into a new design environment was made a lot easier by my mentor Simon Wood, who carefully planned my time here to ensure that I gained a good understanding of the UX design processes by getting me to create my own project.
I was initially given a brief overview of the different stages involved and then explored these in detail week by week. The first stage involved coming up with a hypothesis and research, which consisted of myself developing a discussion guide around my chosen subject area of opportunities for young creatives just out of education. It was great to interview participants through both an online questionnaire and in-person, finding that the in-person interviews allowed me to gain a better understanding of pain points that I had not considered.
The next couple of weeks involved defining my hypothesis by collating my feedback and creating journey maps and user personas to help me decide where my design response would fit in. I found this aspect of the design process quite interesting since the feedback and responses I received ended up changing my hypothesis to a different direction. This really highlighted to me the importance of the research stage and responding to participant feedback as my assumptions before the interviews were different from the responses I received.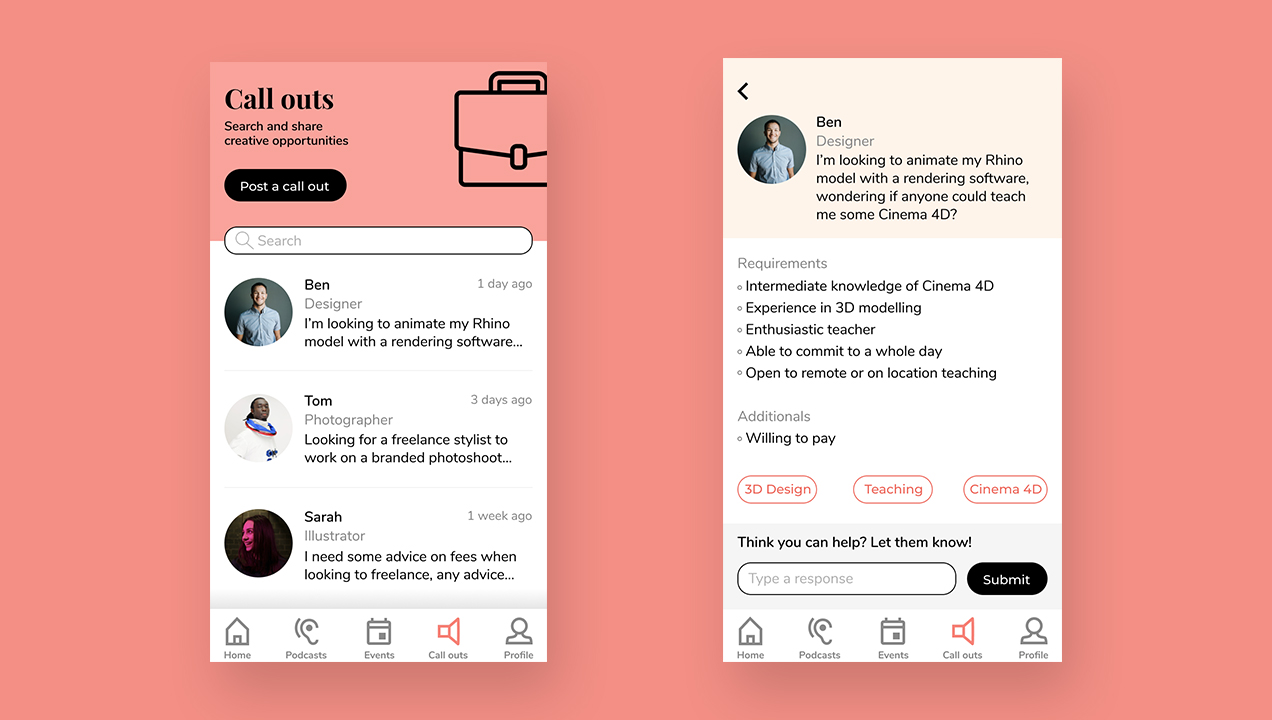 The final two weeks of my placement involved learning Figma and using it to create wireframe models as well as experiment with UI design elements. Using Figma was a great way for me to analyse the flow through pages and play around with design layout and fonts.
Although my time at Sutherland Labs has come to an end, the support and knowledge I have received here has given me the confidence to follow through with my project and continue to develop it further.
–
This post was authored by our recent intern Nadina, thank you Nadina!
To find out more about the Head Start programme visit the h Foundation, or to enquire about internships at Sutherland Labs please contact Jessica McDonald.