Managing a borough-wide change to recycling
In the UK, we have a frustrating approach to recycling. There's no UK-wide approach, so each borough tends to have a different system. So when you move between boroughs, you need to find out what system they use.
A few months ago I moved to Epsom and Ewell borough. They have a 4 bin system:
Non-recyclable waste (a tall green wheelie bin)
Plastic and cardboard (a tall grey bin)
Glass, paper and metal (a green box)
Compostable food waste (a caddy)
It took a while for me to get used to the system they have, particularly because the tall green bin is the one that doesn't accept any recyclable waste (after all, green is typically the colour you associate with recycling).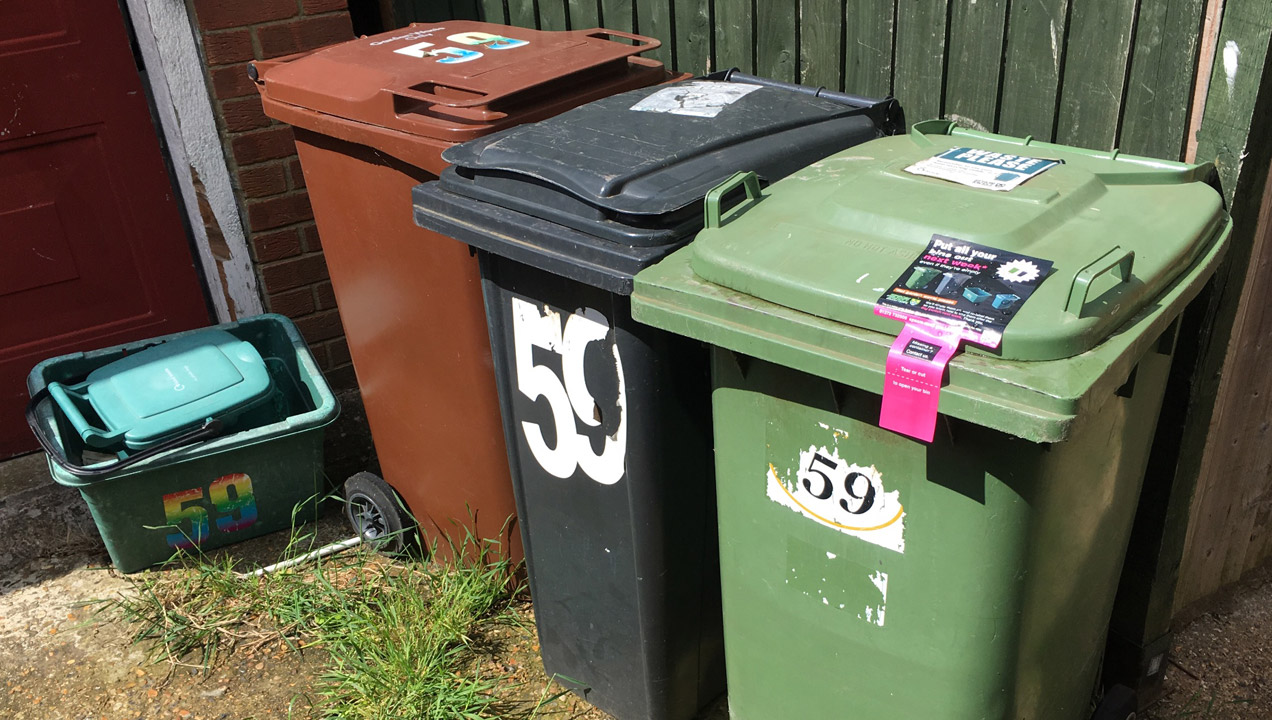 Since late last year, the council have been making residents aware of a "Big Switch" campaign whereby they're switching the purpose of the tall green and tall grey bins. There's a few other changes too, such as more frequent collections, and the green box will only accept glass. On the face of it, it's a simple change, but one that's made complicated by the scale and the fact that everyone needs to do it simultaneously.
As a resident, it's been interesting to see how they've been managing the process of making the switch for thousands of people to ensure that it's as seamless an experience as possible.
The first phase started a number of months ago now when they started promoting that the Big Switch would be happening. This helped to raise awareness about the impending change.
The next step was when, after a regular refuse collection day,  I found a sticker on my bin announcing the change. Cleverly, the sticker sealed the bin shut, forcing me to read it in order to break the seal and open the bin. The sticker gave instructions on what to do the following week when my bins were collected.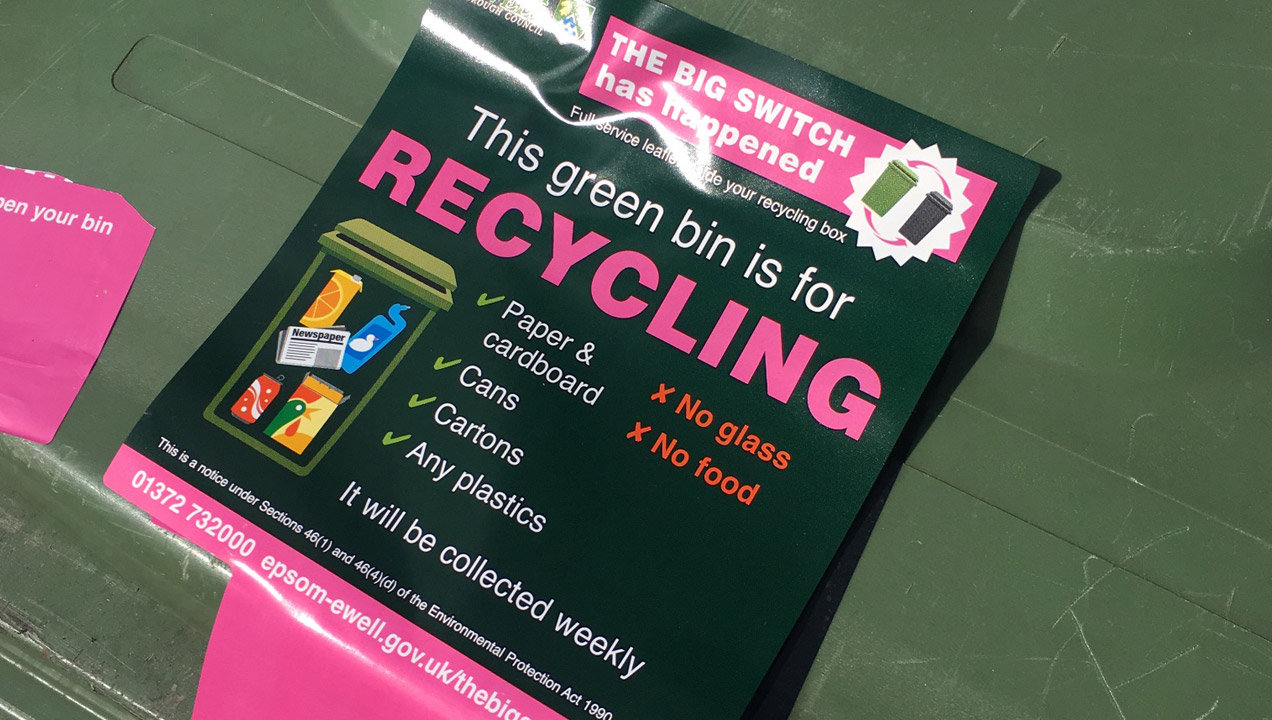 From a customer experience perspective, the council have used some great techniques:
Promoting awareness of the upcoming change through leafleting and their website
Labelling the actual items that are affected by the change
Designed the labels clearly, with succinct copy, prioritising the key information
Using the labels in a way that affords reading them (by sealing the bins shut with the sticker)
Overall, the whole process appears to have been well managed and the experience was clearly well thought through in order to coordinate an entire borough of residents. The new system makes a lot more sense (the green bin is now for recyclable waste) and it appears to have happened without a hitch. Clear communication and forward planning have made what could have been a logistical nightmare into a simple change for the better.