A Smarter Approach to Customer Support
Our client wanted their digital customer support to work better for customers.
They began by looking at the current experience in a holistic way, involving both their customers and their own support agents.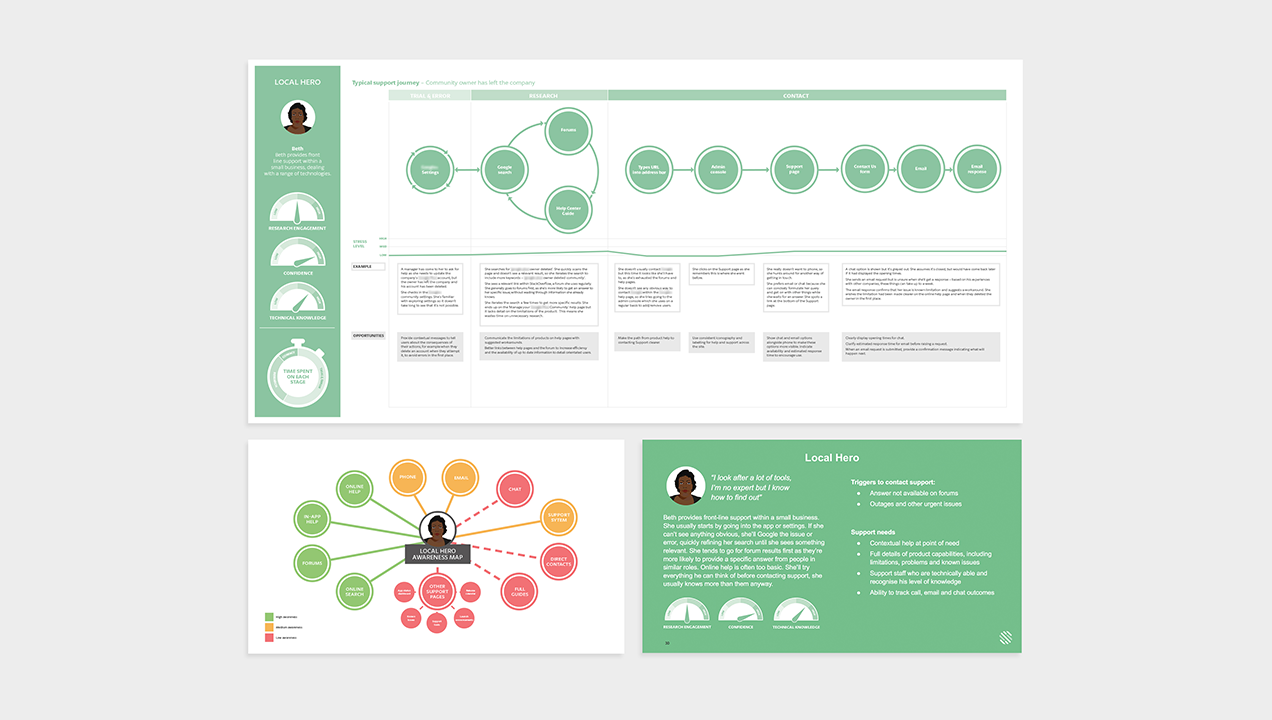 The Challenge
Our client, a major technology brand, needed to make improvements to the support experience for their digital work tools. While analytics had identified pain points in distinct areas of the experience they lacked a full picture of how customers were using their digital support channels, or the role that customer service agents played in that process.
To build an effective strategy for the future they needed to understand real customer behaviors around support.
The Approach
Over a series of engagements we helped our client gain a better knowledge of the end-to-end support experience of customers, as well as gather intelligence from their own customer support agents.
Workplace Shadowing with Agents and Home Visits with Customers
We spent time with both customers and agents in their own environments, observing each as they dealt with support issues in real time. Immersive research methods helped us to reveal both the issues users could vocalize, plus unspoken needs and desires. Furthermore we explored problem solving strategies and the language or terminology used by customers and agents to feed into the design of a future support experience.
Customer Journey Mapping and Personas
Our team translated research insights into Customer Journey Maps, providing a holistic view of support journeys for key customer types. These maps, alongside rich behavior based personas helped to identify further pain points and opportunity areas – such as the desire among users for greater self-serve.
Prototyping the Future Support Experience
To inform future design direction, our UX designers produced wireframes to be used as tools to illustrate, test and refine design recommendations as they might appear in future support journeys.
The Results
Our engagements have provided the client deep insight into what makes an ideal support experience from both customers and their own agents. This has been instrumental in shaping their future digital experience.
70+ design recommendations were implemented to improve the overall support experience, including navigation, page design, terminology, content.
40% reduction in support volume since improvements to navigation, self-serve channels and UI design.