Design That Inspires: Great Apps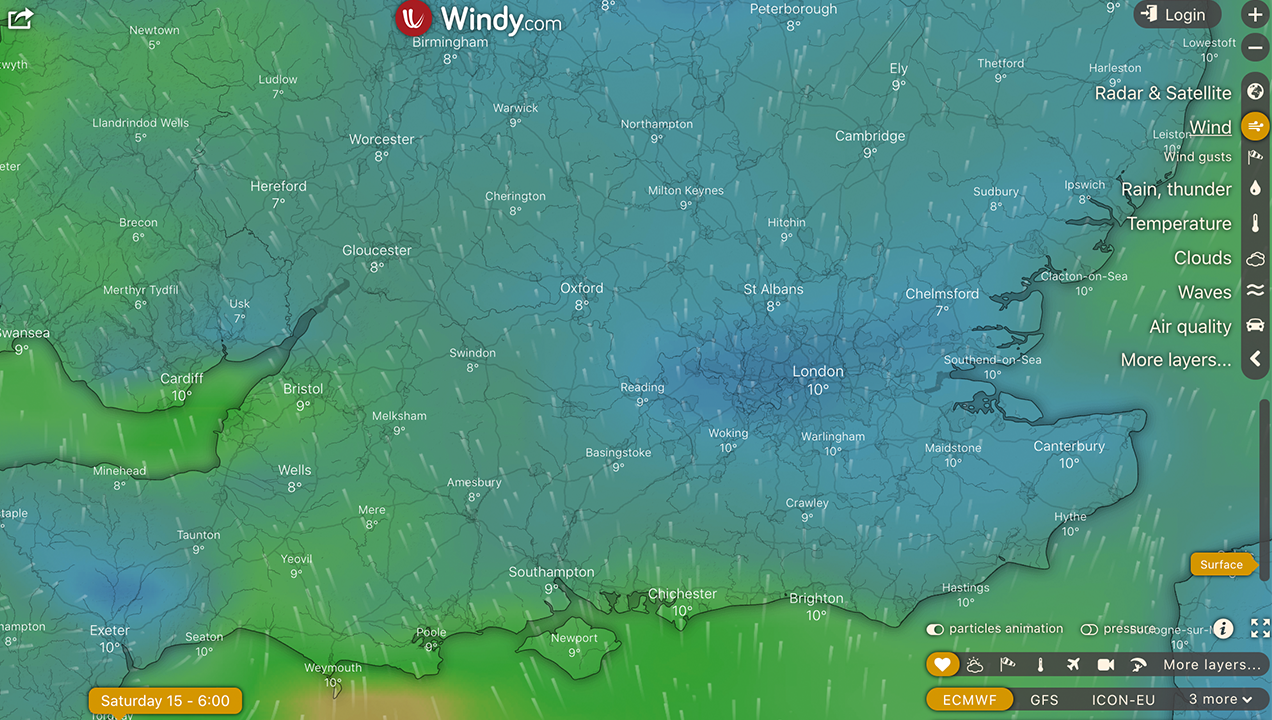 While maybe not an obvious app for the general public, the Windy weather app is a must for people who want live forecasts. For weather geeks, runners and cyclists, or just those who want to know a more detailed explanation of the weather for the day, this beautifully designed app is extremely user friendly and works well on both iPads and iPhones. Reviews boast that the app has the most user friendly interface of any of its like minded counterparts, and with a 4.9 star rating on the app store and 4 thousand reviews you can't argue with the responses – with the added bonus of being that it is ad-free and completely free!
This came in as a firm favourite in the team. The interface of the app does a great job of condensing a large amount of information to fit the small mobile or tablet screen, whilst maintaining a strong brand presence which matches other media channels. The app allows for personalisation such as picking your favourite teams to receive curated content specifically around what you will want to see. The app acts as a go to for everything sport that you could need – offering podcasts, news, social media, articles and news all in one place.
If you have spent as much time as us in the last year trawling through the internet for new recipe inspiration and different goods to bake then you will love the Kitchen Stories app. It is hard not to be instantly drawn in by the beautiful graphics of the home screen and the incredibly user friendly channels, which will inevitably lead you into a rabbit hole of scrolling for recipes for the next months worth of meals! The app boasts thousands of free recipes, instructional videos and access to a global community of cooks and will even generate a shopping list for you based on the recipes you save. The app was voted the winner of Apple's Design Awards – proof is in the pudding for how many people already use and love this app! 
We have been using Trello at the Labs for many years as a way of working to organise, track and collaborate between team members working across locations and time zones. In recent times the popularity of the app has started to gain traction partly due to the fact that it is easy to navigate, and provides reliable offline access (great for UX Researchers)! As well as tracking the status of ongoing projects our team love Trello to-do lists which are super useful and allow everything to be in one consolidated app.
The apps we have chosen are just some that our team use and love (some of them on a daily basis!) – we would love to hear if there are any apps that you can't live without – let us know via info@sutherlandlabs.com and join our mailing list if you would like to hear more from us!