International Coffee Day: Circular Design
At the Labs we love coffee, like really love coffee.  If you have ever visited our offices in London or San Francisco you will likely see the team clutching their reusable Labs mugs filled from the many independent coffee shops in the Covent Garden or Bay area.  We always try to buy from companies that strive to help the environment, as well as the many people throughout the production chain.  In celebration of International Coffee Day we are taking a look at the rise of the circular design method within the coffee industry, and why it is something that we should all be buying into.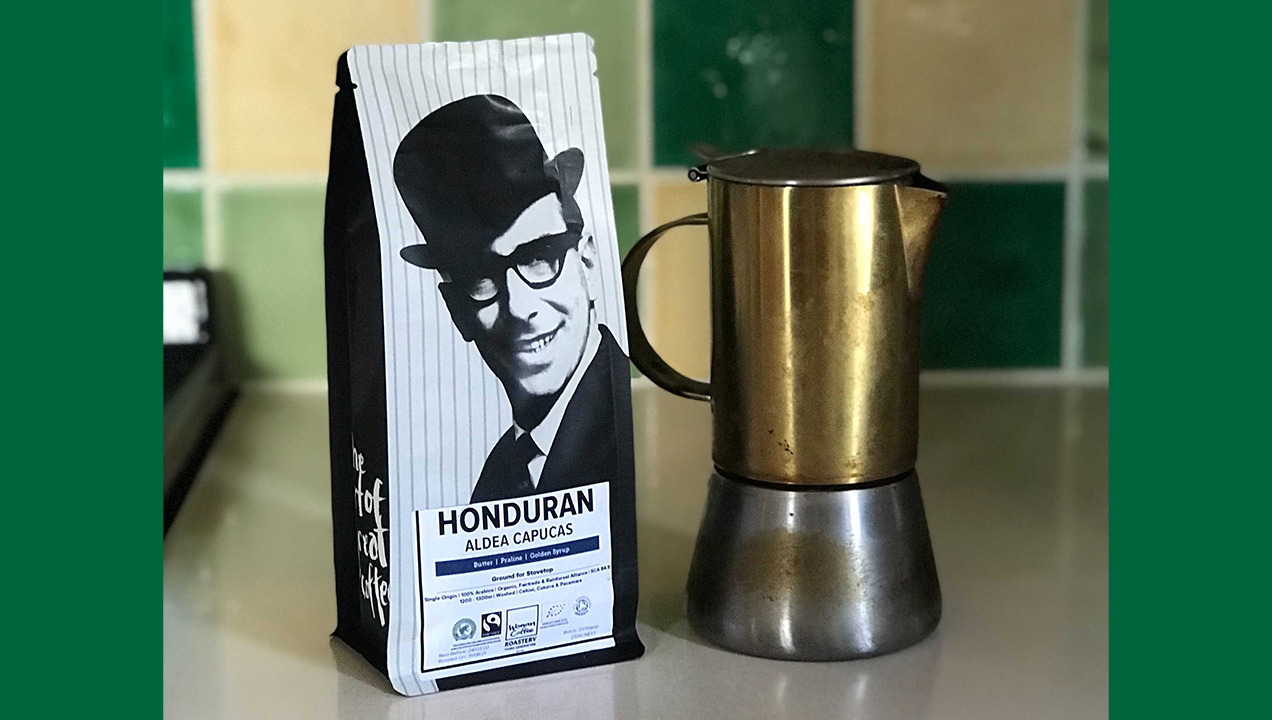 What is the circular design model? 
Think of the circular design model as a continuous cycle of self renewal; instead of a product or service having a definitive beginning and end, the aim is to continue the product's lifecycle by refurbishing and recycling the existing materials for as long as possible. This model supports the circular economy and is a reaction to the throwaway economy model that has been plaguing the planet for many years. It places emphasis on creating prosperity while cutting greenhouse gases, waste and pollution in order to protect our planet for future generations. As designers it encourages us to  consider a product in the context of a wider economic system, and examine and understand the processes, people and technology involved throughout to minimise negative impact.
Why is this important in coffee production?
You only have to walk around any major town or city and you will see one of the biggest problems that is directly created by the coffee industry – disposable coffee cups.  Often city bins are overflowing with them and according to a recent study 99% of these end up in landfill, and even paper cups take 20 years or more to fully decompose.  The coffee industry as a whole has been pushing for greater sustainability at every step for some time, and unsurprisingly  minimising waste byproducts is a top priority.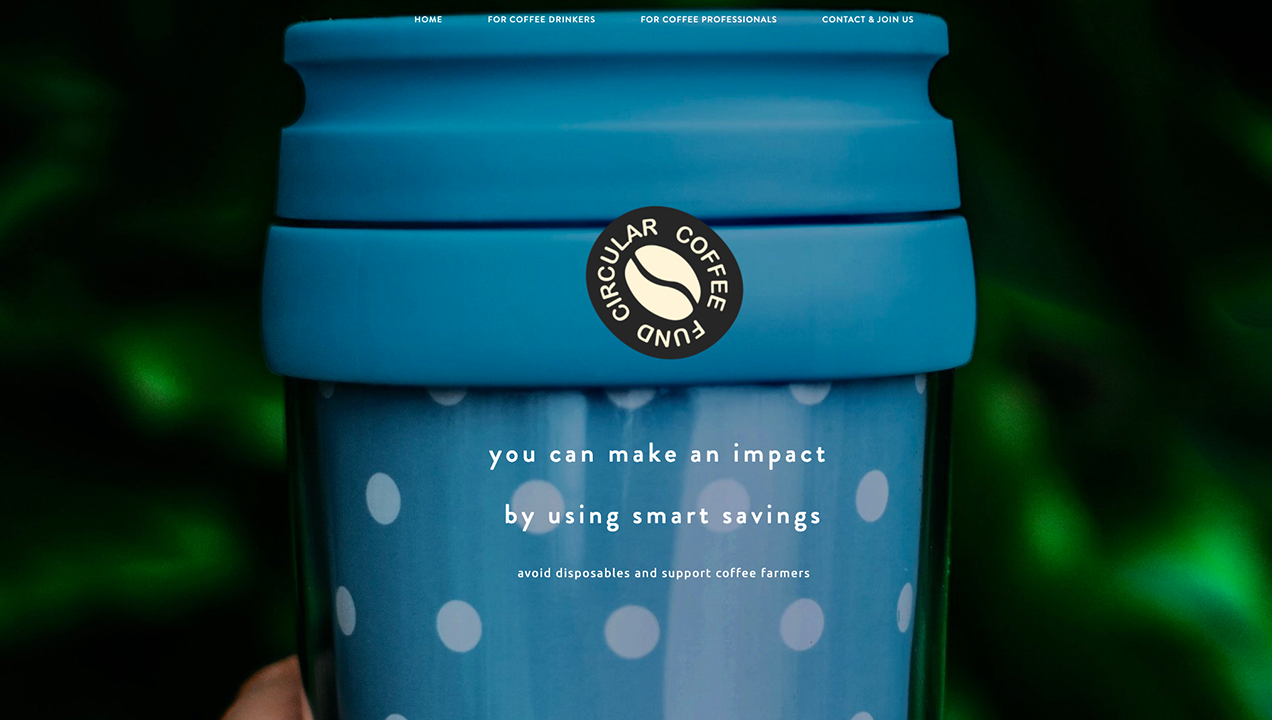 When coffee is produced only 0.2% of the bean is harvested for use, which means that a staggering 99.8% of the bean goes to waste. In a non circular model, this is where the life of the coffee bean ends and the waste products end up in landfill, emitting a methane gas that contributes to global warming.  By applying the circular design model a number of alternate uses have been found to continue the lifecycle of the unused coffee bean – coffee leather, reusable cups, furniture, printing ink and even renewable biofuel can be harvested as coffee is made up of 18% oil!
Coffee pickers in Africa, Latin America and Asia are often overlooked and exploited.  More often than not coffee producing countries have extremely high poverty rates, and due to the volatile nature of the coffee market both producers and pickers are highly vulnerable to changes in the supply chain.  In a circular model coffee producers provide sustainability from start to end, by working closely and consistently with farmers to allow them better access to goods and resources, which in turn can then trickle back into the local economy.
How can we support a sustainable coffee industry?
We have been shopping around for both companies and initiatives that are working to implement a circular model – of course there are many more out there that we are yet to discover but here are our top picks; 
Brewed in the heart of South West England, Wogan Coffee has a direct partnership with farmers and producers to ensure a fair price for the production of coffee in order to improve the living standards of the surrounding communities. 
The Circular Coffee Fund, Netherlands
This Netherlands based not-for-profit organisation works to support and enhance diverse ecological practices by investing in proposals that have been put forward by the coffee farmers themselves, and is cleverly funded by both donations and the sale of reusable coffee cups.  
Monmouth Coffee, Covent Garden UK 
Founded in 1978 right around the corner from our London studio and frequented by many of our London team, Monmouth sources and roasts coffee from single farms, estates and cooperatives.  By ensuring frequent trips to visit the farms and cooperative members, the roastery is able to build relationships with the community and understand the unique challenges that they face. 
Larry's Coffee, North Carolina, USA
Based in North Carolina, the company is a founding member of an organisation of independent coffee roasters who import coffee directly from farmers called Cooperative Coffees.  Even the company roastery and offices are eco-friendly, they collect rainwater for the washrooms, have solar water-heated flooring and have implemented company-wide composting!
The next time you are looking for a coffee, think about trying to find a cafe or roaster that follows the circular economy model, and we guarantee that it will leave you with a fuzzy (non caffeine related) feeling that you have done something good for the day – and try not to forget your reusable mug!
Interested in developing a more inclusive design mindset? Join us at the UX Masterclass this month where we'll be discussing sustainability, circular design, DEI in research and much more.