Kit and Ace: Bringing design thinking to apparel
We recently went to visit one of our neighbors in Seven Dials near our London studio, the clothing retailer Kit and Ace. True to an ethos that promotes community, it was Kit and Ace who got in touch with us – would we like to pop round to their store for a fit and design session? Intrigued, we did…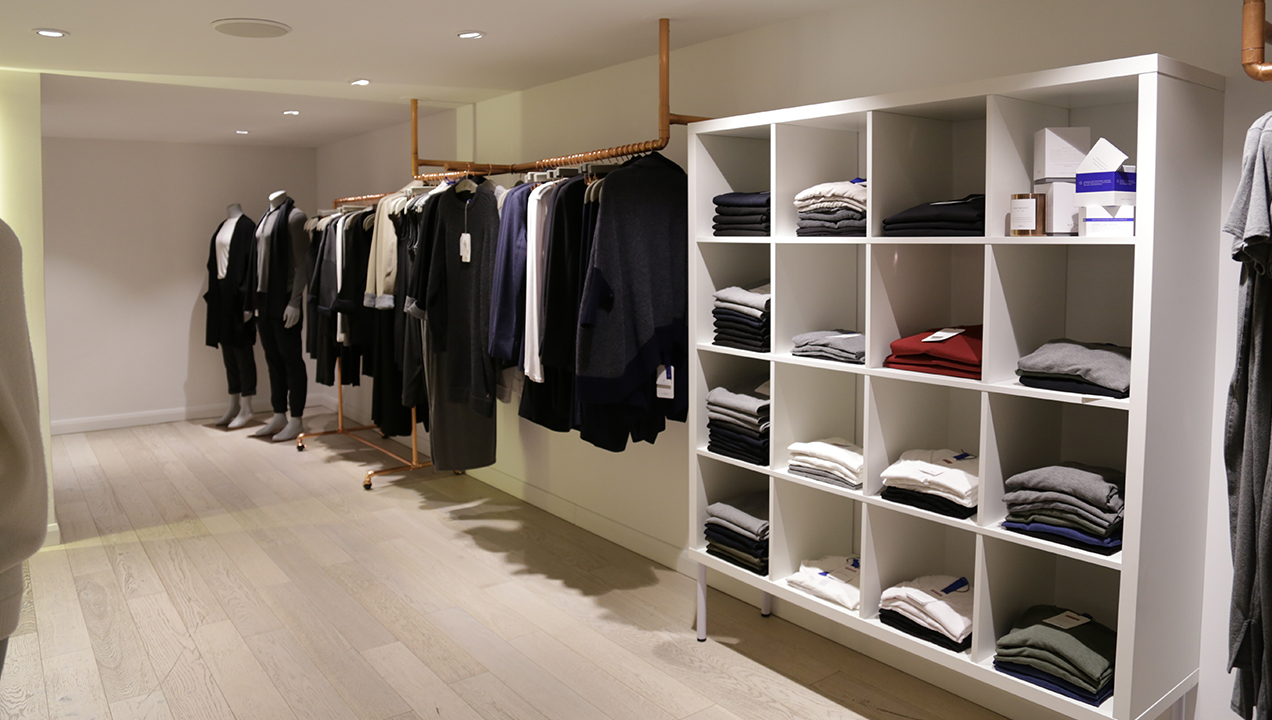 These are clothes that are meant to be lived in
The brand has family links with the Canadian company Lululemon Athletica. Co-founder of Kit and Ace, Shannon, was a lead designer at the company before creating Kit and Ace with her stepson, JJ. (JJ's father, and Shannon's husband, is Lululemon founder, Chip Wilson.) With Kit and Ace, Shannon and JJ have brought the functionality and fit of Lululemon yoga-apparel to outerwear.
Inspired by technical clothing, Shannon and JJ have developed new fabrics that stretch and move with the wearer, but don't lose their shape. This includes their Technical Cashmere, which can be machine washed and tumble dried, combining style, comfort and utility. Like their cognate, Lululemon, form and functionality go hand-in-hand.
UX for clothing?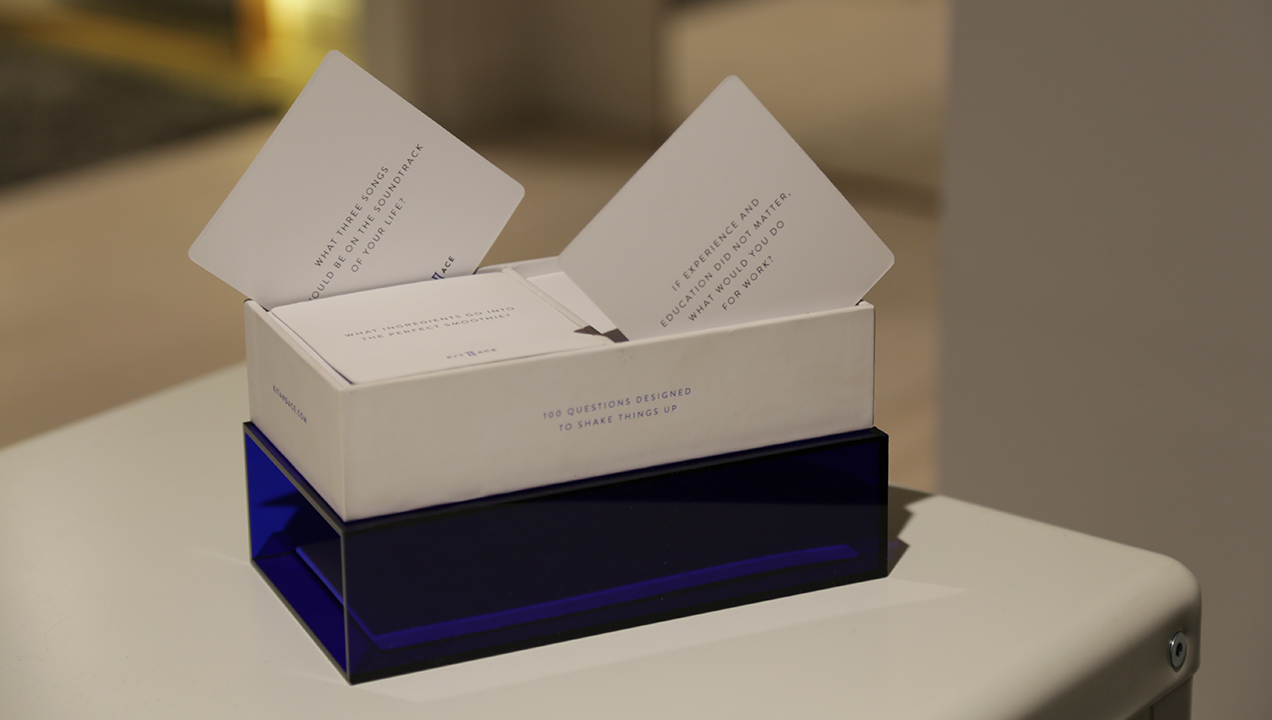 Kit and Ace's approach shares a lot with the principles of UX. Clothing is designed with use cases in mind. Kit and Ace's philosophy is that you should be able to wear the same clothes on a red-eye flight, cycling to work and presenting in the boardroom. With this in mind, then, you start thinking about ways to add stretch, reduce wrinkling and add breathability into a stylish and smart wardrobe.
Feedback from customers is also integrated into Kit and Ace's design process. We attended a Fit and Design session at the Seven Dials store. These kinds of sessions are run for all sorts of groups, big and small, and entail trying on a few items of carefully selected clothing and feeding back to Kit and Ace staff on how the pieces could be improved (this could be about how items fit, the cut, sizing, color, etc.). Insights are then fed back to designers at the company's HQ in Vancouver. Through sessions like this, clothing is aligned to the customers who patronize each store (no store carries the same stock). For example, gents' trousers in Vancouver are longer in the leg compared with those carried by London stores.
Becoming a local
Kit and Ace also make efforts to integrate into their local communities, visually and socially. Each store is different. Furniture is commissioned from local craftsmen, and local artists are invited to display their work in the store. Kit and Ace also take time to research their local area, producing a little crib sheet of recommendations for their customers for places to see, eat and drink at. Kit and Ace also run evening events for groups, using these to gain feedback on their designs, but also to get to know their customers a little better. They've even invented a game, 'Real Talk', which aims to bypass small talk and encourage more meaningful discussion by providing conversation starters.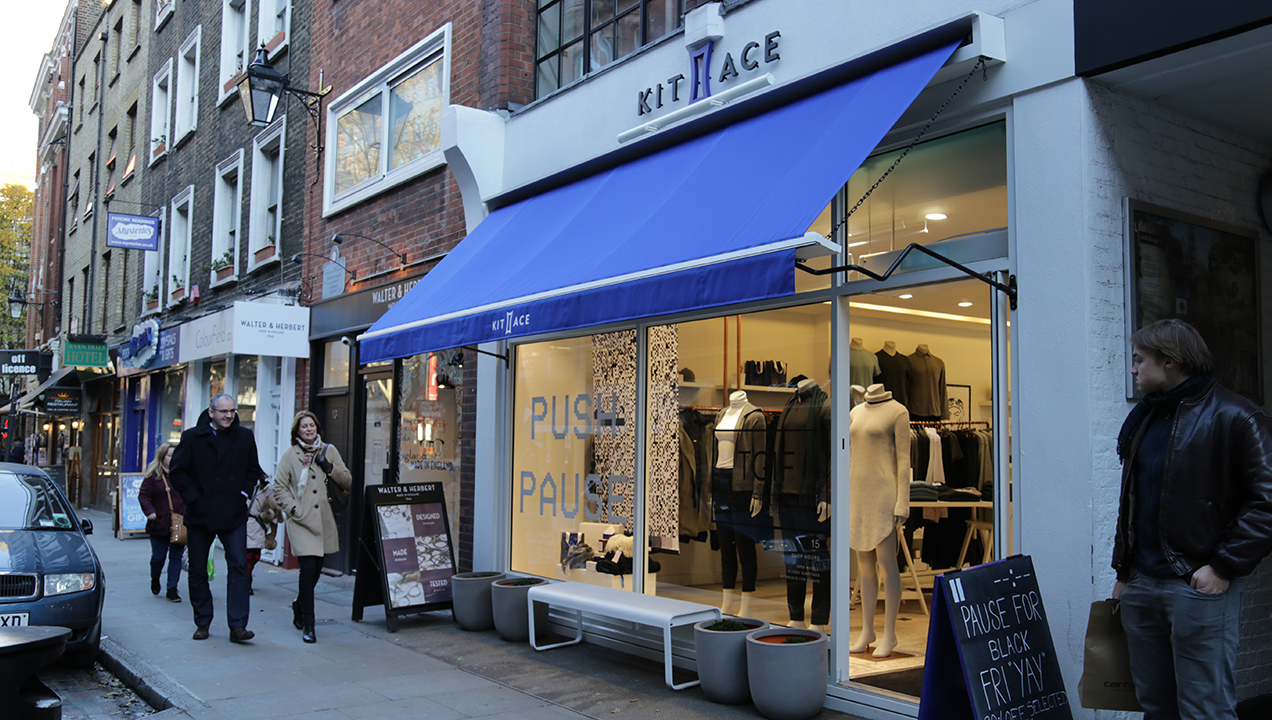 New applications for design thinking
Usually, when retailers come to us they're thinking about digital: Maybe they want some assistance optimizing their omnichannel experience, or perhaps they're looking for some insights into how their stores are perceived by their customers. That's important, but what if the bigger opportunity is applying design thinking to clothing design itself? While sportswear and technical clothing brands have always designed for use cases, it took the likes of Sweaty Betty and Lululemon to blend this with fashion and create a premium, mainstream offering. Now companies like San Francisco-based Betabrand and Kit and Ace are bringing the same attitude to outerwear. We'll certainly be keeping an eye on this trend to see how it develops!