Labs Life: Introducing Jerry Lau
Welcome back to another exciting round of Labs Life; where we try to give our readers a little glimpse into the inner workings of the Sutherland Labs. This time we managed to corner a new addition to the Labs team; Jerry Lau. A young Software Engineer with a passion for building chatbots and indoor rock climbing.
What is your favourite thing about working in the Labs?
Jerry: Chat Bots are still in their infancy in the tech industry and working at Sutherland Labs gives me the unique opportunity to explore this uncharted territory. I think the best part about working here is the mentorship. Everyone has been amazingly helpful in teaching me our tech stack. I want to specifically thank Jose, he's a great teacher. I love it when he brings me to Tech meetups because I get to learn new technologies alongside an expert. I'd also like to give a shout-out to Ben; whenever I have a new idea for a feature, Ben patiently discusses it with me and guides me from concept to implementation. I love the freedom my team gives me to grow as a software engineer.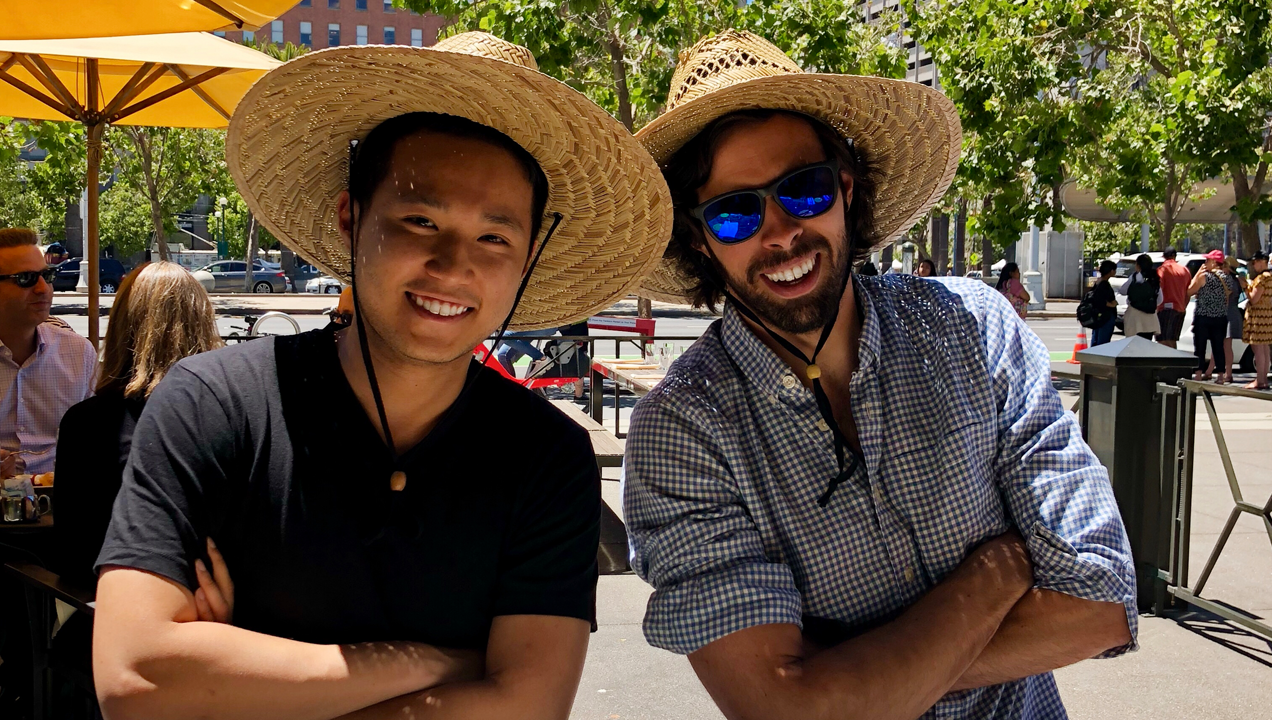 Do you have any pets?
Jerry: I have a talented dog named B.B. He can read commands in both English and Chinese and he knows how to count. Check the video out, this dog is smarter than me:
What did you do before you came to Sutherland?
Jerry: I grew up in Hong Kong and came to California when I was 16. I spent most of my time in the Bay Area, went to high school in Fremont and studied computer science at UCSC. After graduating in 2017, I wanted to learn how to build software with the newest and hottest tools in the market like Node and React so I enrolled in one of the most competitive coding schools in San Francisco: App Academy. After 3 months of intense training, I found a home at Sutherland team where I can finally put my skills to good use!
What is the appeal of indoor climbing?
Jerry: A few months ago, I picked up bouldering as a hobby and fell in love with it. Climbing requires a high level of energy and focus. For me it's almost like meditation, I can leave all my worries behind and just focus on one thing. I find it to be both relaxing and challenging at the same time. It requires dedication, concentration, and practice in ways which I haven't encountered in other sports. It's not all fun and games though, I sprained my ankle pretty badly the night before an important meeting. The team got a big surprise when the saw me on crutches the next morning. I've learned to take it a bit easier after that.
Will Jerry really take it easy or will he fall off another big rock? How do we get genius dogs of our very own? You can discover the answers to all of these questions and more in the next exciting edition of Labs Life!