Labs Life: Introducing Andrew Swartz
Each week we try to give our readers insight into the inner workings of Sutherland Labs. This week we'd like you to meet Andrew Swartz, Director of Design Research here at Sutherland.
Andrew has been in the Design Thinking business since before it had a name and you are going to have to pry hands-on research from his cold dead hands.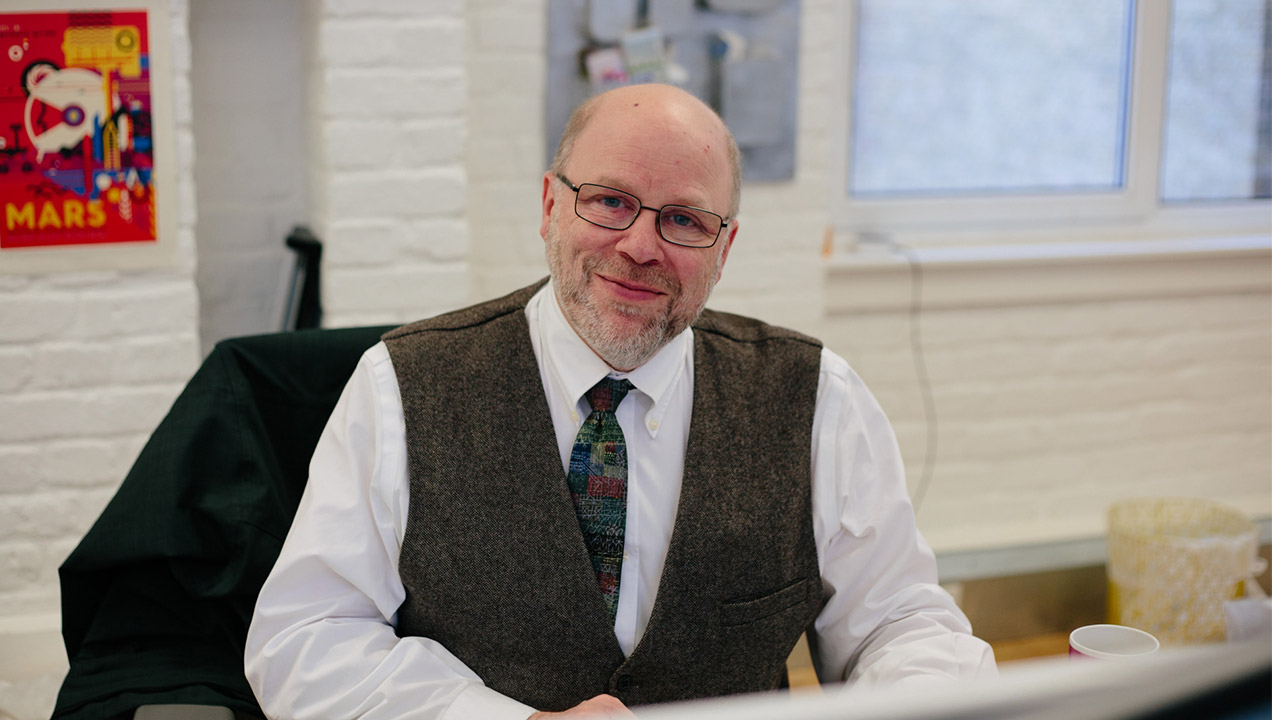 What is an average day like in the life of the Director of Design Research?
Andrew: That is the great thing about this job, there are no average days. Just when I am starting to get tired of being introverted, holed up in my office at home typing up results, it is time to go be an extrovert and conduct experience research in the lab again.
What would the ten year old version of you have said that they wanted to be when they grow up?
Andrew: A basketball referee, a statistician or a teacher of deaf children. I was really fascinated with American Sign Language at that age.
What does a Director of Design Research actually do?
Andrew: I watch people to understand what they like and what they don't like. I've studied people's behavior with the team at Sutherland for many years and like all ethnographers I try to combine an open mind in the field with attention to detail when I am planning and analyzing information.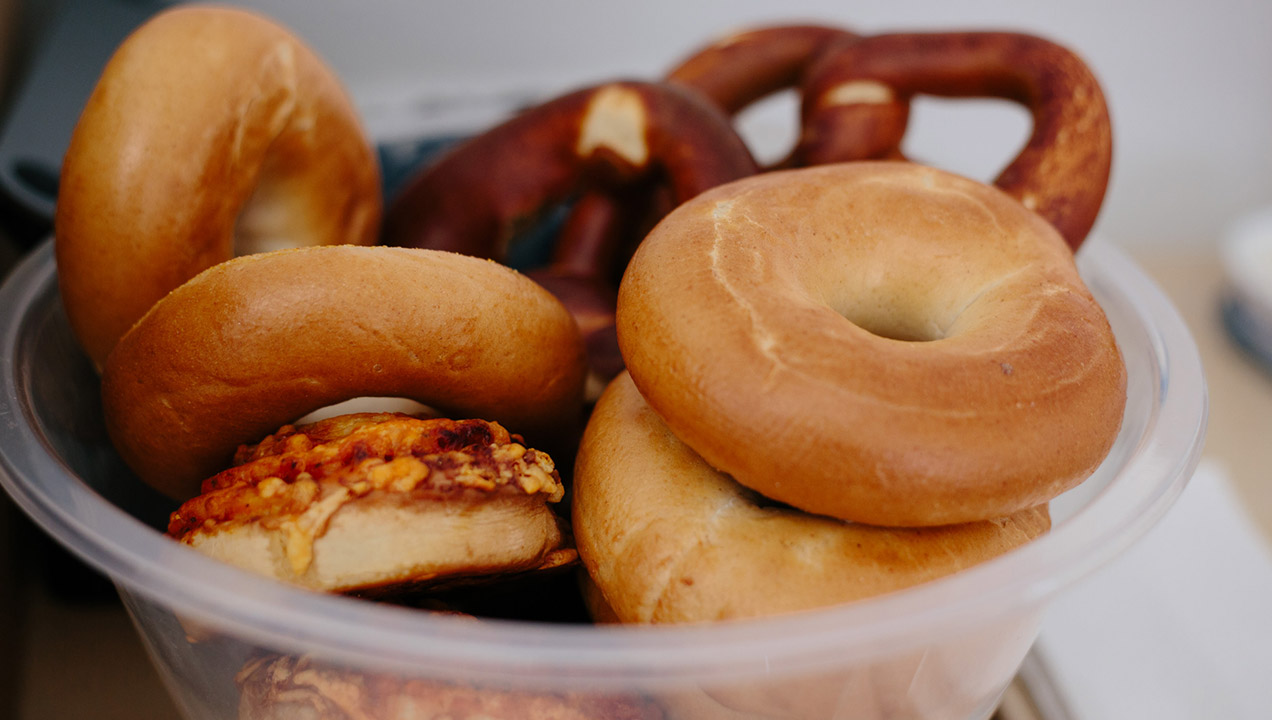 What is this rumor I hear about you being a butcher?
Andrew: The college that I attended, Deep Springs University, was a working cattle ranch. You spent your mornings in class and the afternoons seeing to the animals and the fields. I learned how to butcher a cow there, although I may have been the worst butcher in the history of meat products.
How do you see your role changing in the future?
Andrew: I hope that I will always be able to do hands-on research but over the years I have had the opportunity to do some mentoring too. I feel like I learn just as much from the new recruits as they are learning from me. They leave university with deep knowledge of specific methodologies and they've grown up in the digital world.
How do you see the industry changing over the next few years?
Andrew: The Design Thinking industry is focused on analytics, experts, and anything that can be captured in a spreadsheet or a word cloud. That portion of the industry deserves its ascendancy, but the greatest designers will always need someone to capture the unexpected feelings of the audience by watching real people in their real world. I think the pendulum will swing back toward hearing the authentic whole voice of people, not just the sliver of truth that can be caught by capturing clicks and surveys — and Sutherland is visionary for supporting that.
I feel like I learn just as much from the new recruits as they are learning from me. They leave university with deep knowledge of specific methodologies and they've grown up in the digital world.
Do you feel like you are making the world a better place?
Andrew: Sure, at least on a good day! There is nothing in the world that wouldn't benefit from more Design Thinking. I am personally drawn to services that support people who might be struggling; whether that is a low-income family trying to make ends meet with help from the government, or someone who needs reliable products but can't afford luxury. I like working with mass retailers so that my designs can reach more people.
There is a trend with people who are new in the Design Thinking industry to be drawn to big name brands, which is fine, but many of the best-known brands are for top-end luxury products that won't reach most people. There is a kind of trickle-down effect from those top brands being copied by their discount alternatives though, so every improvement to design eventually spreads.
What do you do for fun?
Andrew: Spending time with friends and family, walking in the gentle hills of Yorkshire and Derbyshire where I live now, watching people, hanging out with cats.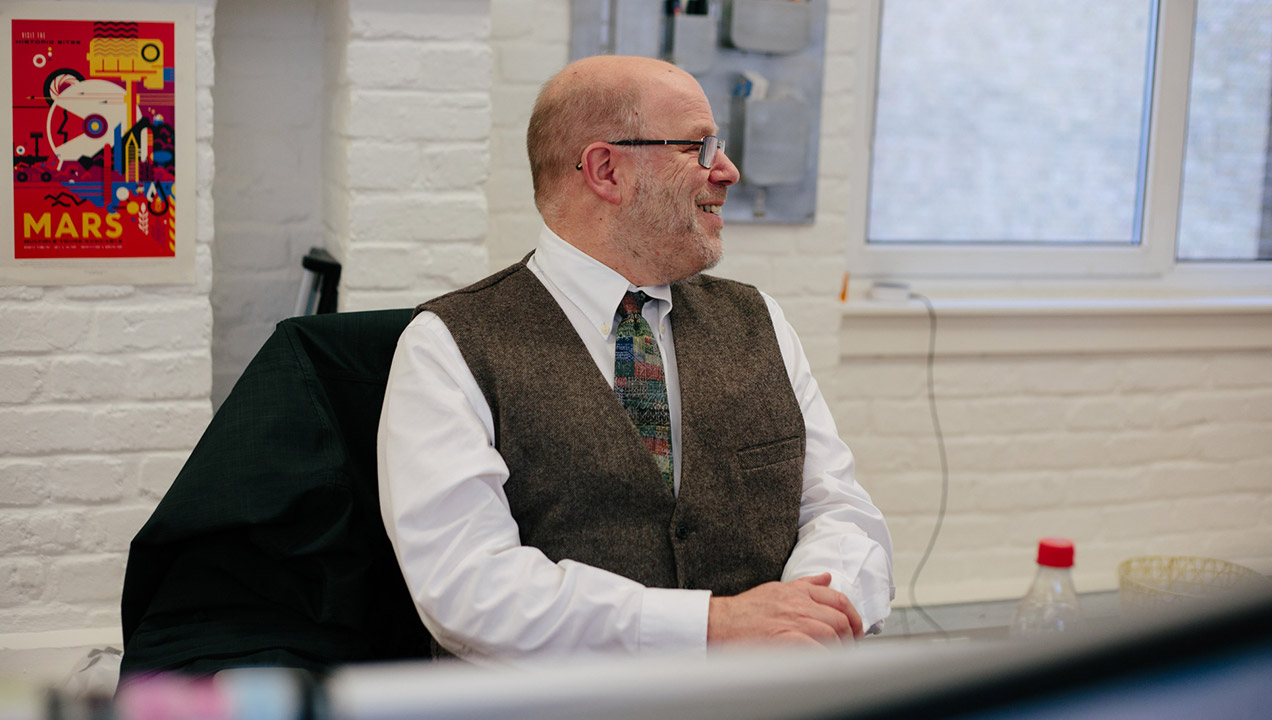 Is cat ownership a prerequisite for working in the Design Thinking industry
Andrew: Sorry, that is a trade secret.
Will Andrew ever give up hands-on research? Will we ever find out why everyone at Sutherland has a cat? Come back next week for another exciting installment of 'Labs Life' as we dig closer to the truth.
Andrew is one of the trainers for our UX for Project Managers Certification program,find out dates and more details here.