Meeting tomorrow's talent: A Day with UCL's Interaction Centre
This past Tuesday we hosted 50 eager students from the University College London's Interaction Centre. The day's events were designed to introduce the students to user centred design in the commercial world.
Over the course of the day we explained the need to achieve a balance between the business goals of our client's and the goals of those using their products or services. Starting from discussion of the common tools and methodologies that we use, like service safaris and experience groups, we then moved on to talk about a typical research project. Or more specifically, the fact that there's no such thing as a typical research project with research engagements varying wildly to reflect anything from one-day of user sessions to a full programme of work over months.
After a whistle-stop tour of the labs, the students got the chance to conduct some hands-on research, running a user session in one of our labs. Everyone got involved in planning and preparation, and those not involved in the moderation itself, watched and engaged in a rolling analysis, putting pen to post-it and identifying key findings as we went.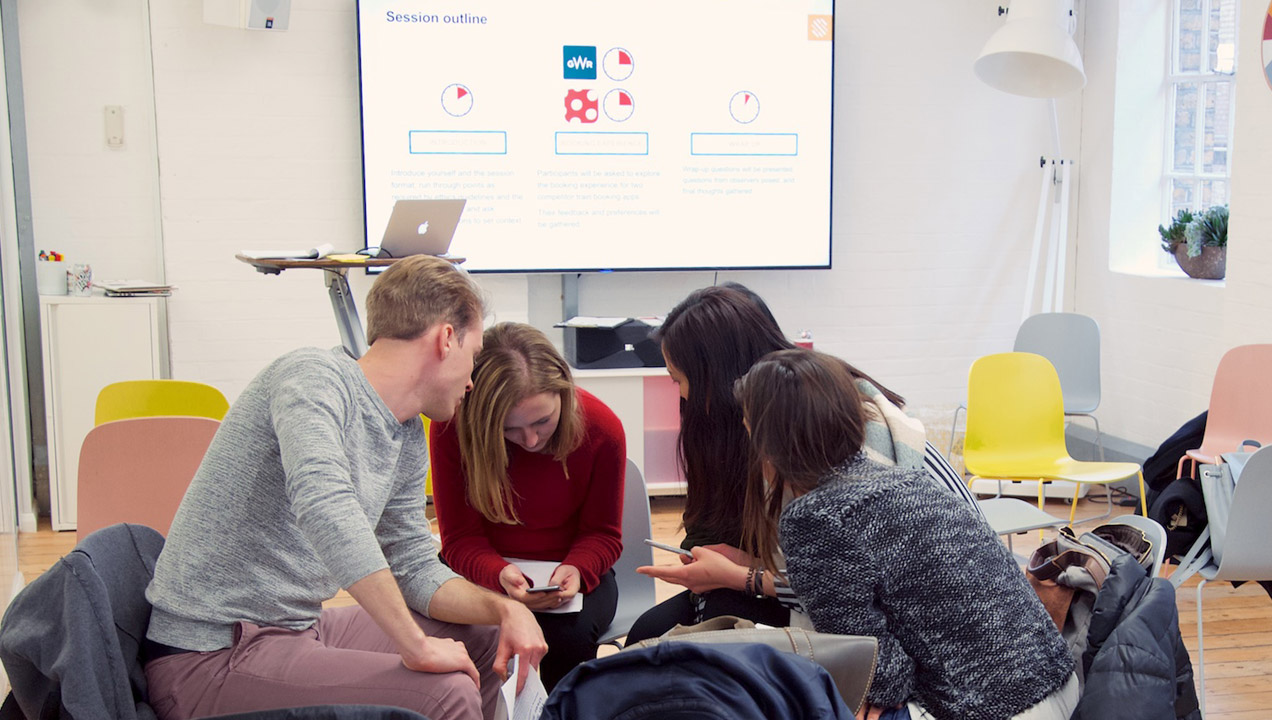 Don't worry, we didn't abandon these fresh-faced students to the madness of the labs all by themselves; myself and Jennifer Walters were on hand to give guidance and support throughout the day; answering any queries the students had about the session at hand and what it is like to work in a design research agency.
The day was a big success and the students all seemed to enjoy themselves. Just like every other time that we have had student visitors, our guests hit us with a few insightful questions that still have us thinking about our work in a new way, even days later!