Labs Life: Introducing Anna Haywood
In the latest of our series on the Sutherland Labs team, we're wondering just who is the mysterious "Victorianna" that we hear so much about in the London offices? Could she have some connection to mild mannered Principal Design Researcher Anna Haywood? Only some subtle prying will help us get to the bottom of this mystery.
Why do they call you Victorianna?
Only one person calls me that! Although my job is helping craft the products and services of the future, there is much from the past that I find inspiring. I'm heavily inspired by the people and movements that stood up for what was right and just following the industrial revolution, which changed the fabric of society forever.
What is your job at Sutherland?
I'm nosey! I like finding out what makes people tick, and what their experiences are. Coupled with curiosity, I use my skills in observation, empathy and analysis to help create products, services, and systems that respond to real, human needs. I walk in the customer's shoes, and ensure that the user's voice is heard throughout the process of designing or improving a product or a service. As time goes by, I am expecting to spend more and more time training other people in design thinking and user experience. I am even going to be teaching for the UXPM training that we are rolling out in the UK!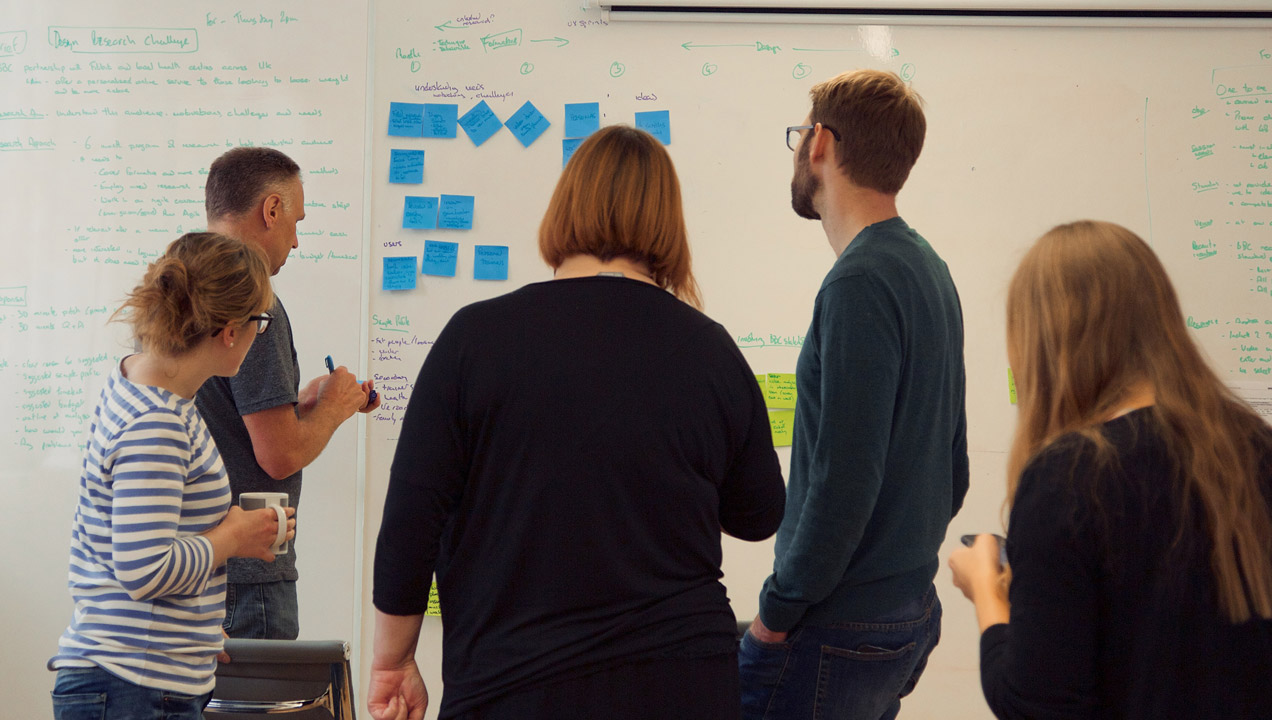 How have your Victorian heroes affected your life?
One of my favourite innovators from the industrial revolution is William Hesketh Lever. He introduced soap as we know it in the modern sense, pre-wrapped and branded in bars. Lever understood the need for innovation, for diversification, and for adding value through marketing. Lever founded the model village of Port Sunlight in 1888 for his workers. It offered his industrial workers decent, sanitary and affordable houses, amenities and welfare provisions, sharing the prosperity of the business with everyone involved.
Inspired by the beauty of Port Sunlight and the ethos behind it, I moved here from Essex two and a half years ago. I feel proud to live in such a unique and historic place. I love that, as a conservation area with houses protected by their listed status, the village is safe from modernization and the threat of ugly modern architecture.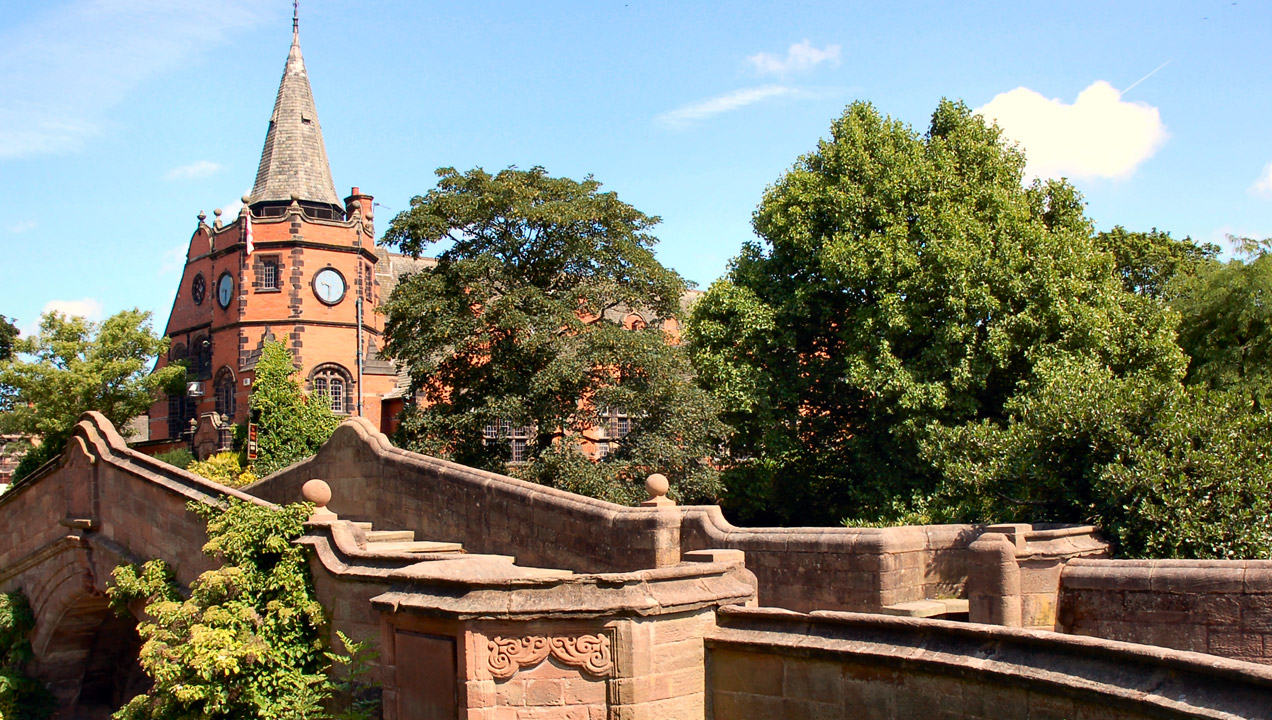 Does your knowledge of the past help you to predict for the future?
The population will continue to get older, and design will need to get more inclusive, potentially adapting content and structure to a wider range of ages. This could mean font sizes adjusting to suit people with impaired sight or navigation menus simplifying for people with lower technical competency.
The popular term for what we do might change, but whether it is "Design Thinking", "Service Design" or "User Experience", the people-centred core will remain the same. Whatever happens, my job will probably stay much the same too. I will wake up in the morning and check my email. I will send some emails before I finish work for the day. Email bookends.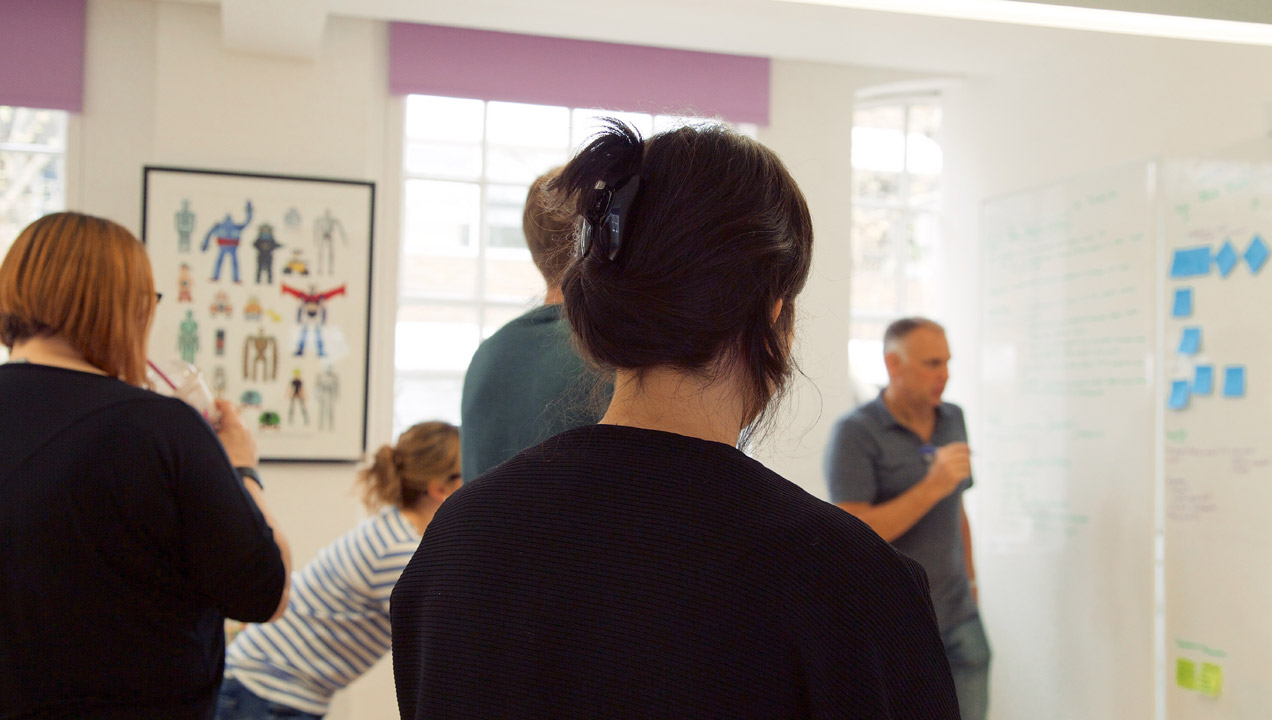 Other than William Hesketh Lever, who are some other inspiring figures from the past?
Around my fantasy dining table I would have people who strove to shake up the status quo and seek a better world.
Oscar Wilde would be at the head of the table, his writing is influential to this day and his works critiqued social norms, revealed hypocrisy and class consciousness within high society, as well as highlighting the prevalence of sexual repression.
Next would be William Holman Hunt, my favourite Pre-Raphaelite. I go on a weekly pilgrimage to see his Scapegoat painting at a local gallery. Hunt, along with Rossetti and Millais, formed the Pre-Raphaelite Brotherhood to reject and overturn the artistic orthodoxy of the time, establishing a new benchmark for modern painting and design
Emmeline Pankhurst, the political activist and suffragette would be there. The movement that she spear-headed helped women win the right to vote and I can't imagine living in a world where I didn't have a political voice.
Last but not least would be William Morris, the leader of the Arts and Crafts Movement. Morris's vision in linking art to industry, by applying the values of fine art to the production of commercial design, represents a key stage in the evolution of design as we know it today.
Will Anna ever find the time machine that will allow her dining arrangements to come together? Will she be the busiest trainer at UXPM? Come back next week for another exciting instalment of 'Labs Life' as we ponder all the ways that "Victorianna" is going to destroy the space time continuum.