The Sutherland Labs Awards – or Slabs – 2018!
Welcome to the inaugural Slabs!  It's hard to believe we're almost at the end of 2018 already! It's been a very busy, innovation-packed year at the Labs, and we decided that it was time we celebrated the best ideas, products and customer experiences we've studied, mapped, explored and researched in the last twelve months.
We've pooled our collective knowledge and experiences of retail experiences, voice tech, products, services and random cool stuff that our design researchers, strategists, designers, consultants and developers have encountered… and it's possibly the most awesome list of awesome stuff you'll see this year. We asked the Labs team to make their nominations in the following categories:
Best Retail Customer Experience

Best Voice User Experience

Best Product or Service Innovation

Best Random Design Thing That We Weren't Expecting
And the results are in… drum roll… fanfare… gasps of surprise… let's do this!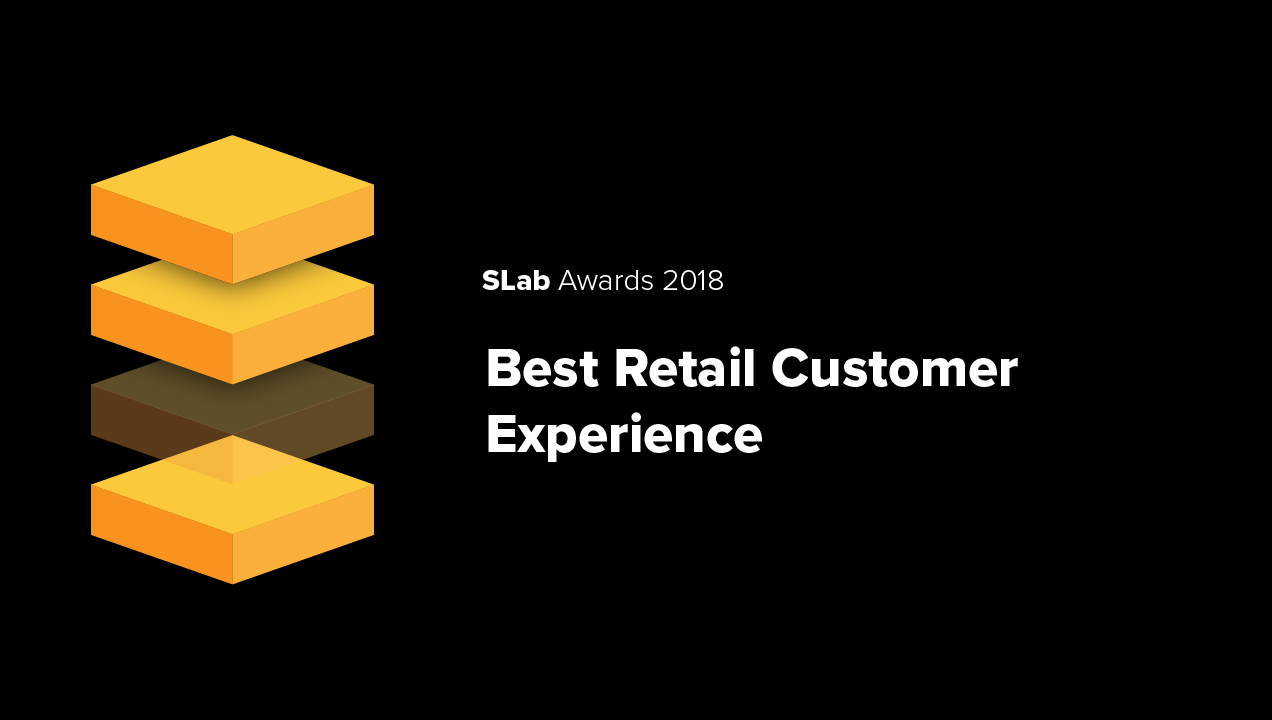 We know from our participation in the first global Retail Benchmark Study by the UXalliance this year that Retail was always going to be a hotly contested category…
Overall Winner: Amazon

Okay, okay, so like Tom Hanks getting Best Actor, maybe this one is a bit obvious but Amazon wins on some excellent customer experience innovations. The Labs crew were particularly impressed with the spread of Amazon lockers for more flexible delivery options, and their growing range of Subscribe & Save discount deals for repeat purchases. Also, the obvious utility of integration with Alexa for shopping services, and the family sharing options for Prime, made Amazon tick the most boxes.
Amazon's win was a close run thing. On their heels was ASOS, who scored very highly with the way the handle try-ons at home & returns, flexible payment options, and especially Klarna monthly account settlements. ASOS also got high praise for their excellent chat support, loyalty rewards points, and surprisingly accurate recommended items.

Another contender was Zalando, who offered interesting product search options so if an item is out of stock, they help you locate one for sale nearby.
Argos also deserve a clap because their excellent use of live chat support, Ebay integration and click'n'collect have effectively blended the concept of online convenience and home delivery with the immediacy of going to the shops and buying it now. It's offering an omnichannel retail experience better than most.
We also have to mention specialist eyewear site, EyeBuyDirect, who have an excellent EyeTry app that lets you take a picture of your face, then try on frames to get an idea of how they look. Interestingly, this is one thing that's easier to do online than with a mirror, because you can keep your regular glasses on at the same time, so you see how your new frames will look better than in a mirror without corrective lenses – which is a stubborn customer pain point.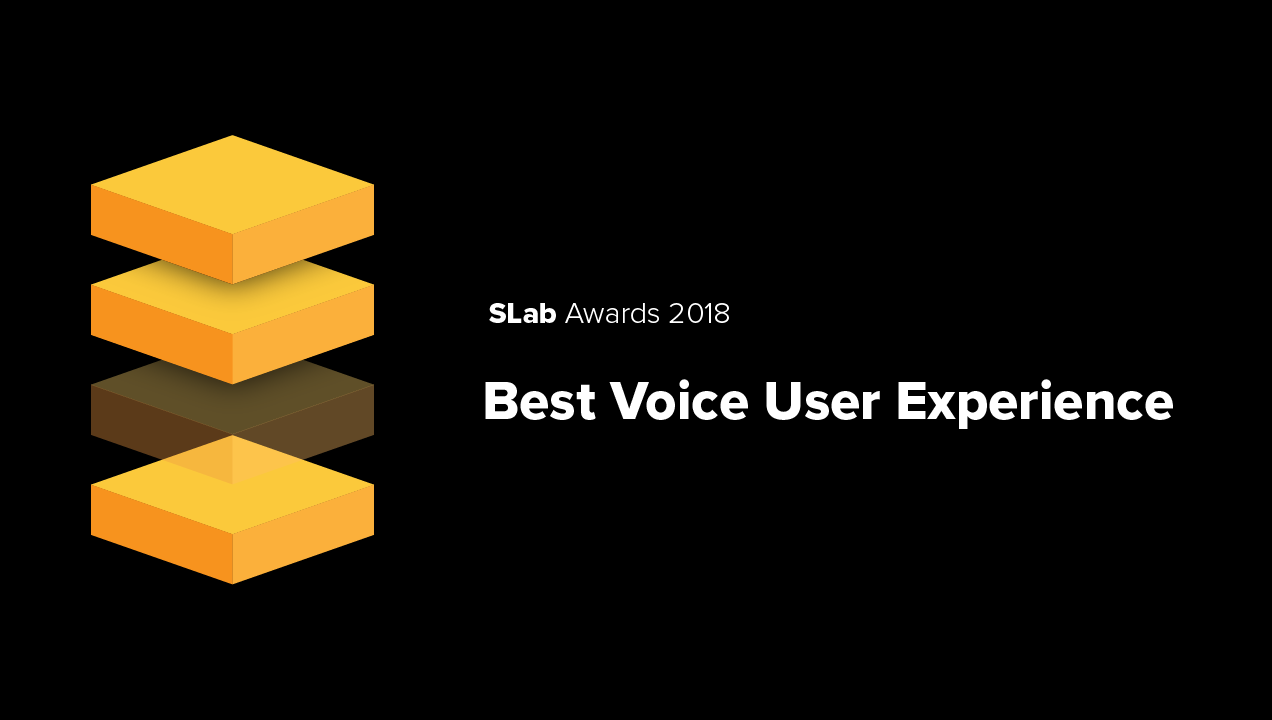 What's interesting about this category is it's an ecosystem award, as in, you need more than just a voice interface and a smart speaker to really get the best of what voice has to offer…
Overall Winner: Amazon Alexa Smart Home Skills + Wifi Bulbs + Plugs
Once again, it's no surprise to see the market leader in home smartspeaker devices – Amazon's Echo – winning this category with the Alexa digital assistant. However, what is surprising, is how quickly the ecosystem of smart home devices is fast becoming the killer voice app – compared to setting kitchen timers or streaming music, which is where most users start off. In that context, all the Labs crew who used Alexa-enabled lights at home loved them – particularly for children's bedrooms where they become part utility, part toy.

More interesting still is how the use of smart plugs to enable wifi control of traditional items is becoming a popular smart home life hack. From turning on the electric wall heater in the home office (garden shed), to voice operating a fan on the exercise bike (when you get too hot) and controlling the Christmas Tree lights without bending down and trying to reach around the spiky pine needles to hit the wall socket switch, Alexa-enabled plugs can turn anything into a smart home gadget, more or less.
Clearly, there are a lot of voice innovations happening, and other smartspeaker users in the Labs highly rated Google's ability to match fragments of lyrics to songs, so if you say "Google, play that song that goes er… all the kids in the marketplace say way-oh-way-oh-way-oh-oh-oh Google's Assistant will play "Walk Like An Egyptian" by the Bangles. Clever. Even more remarkable, is if you sing the tune… da-da-da-dadaaaa, da-daa-da-daaa-daaaa (yes, even badly) it somehow it knows "I think you're singing Dancing in the Dark by Frank Sinatra". Boom. Clearly, a showerproof version will be a must have in 2019!
However, it would be remiss of us to omit to mention that VUX isn't limited to the superstar smartspeaker AIs out there. Ben in our San Francisco Labs thinks Youtube have used voice really effectively for reducing user friction with their voice search, which has been a big hit with children who find voice more natural than typing, and more accessible on smart TVs and devices without trad keyboards. That's a big CX thumbs-up for the Tubers out there.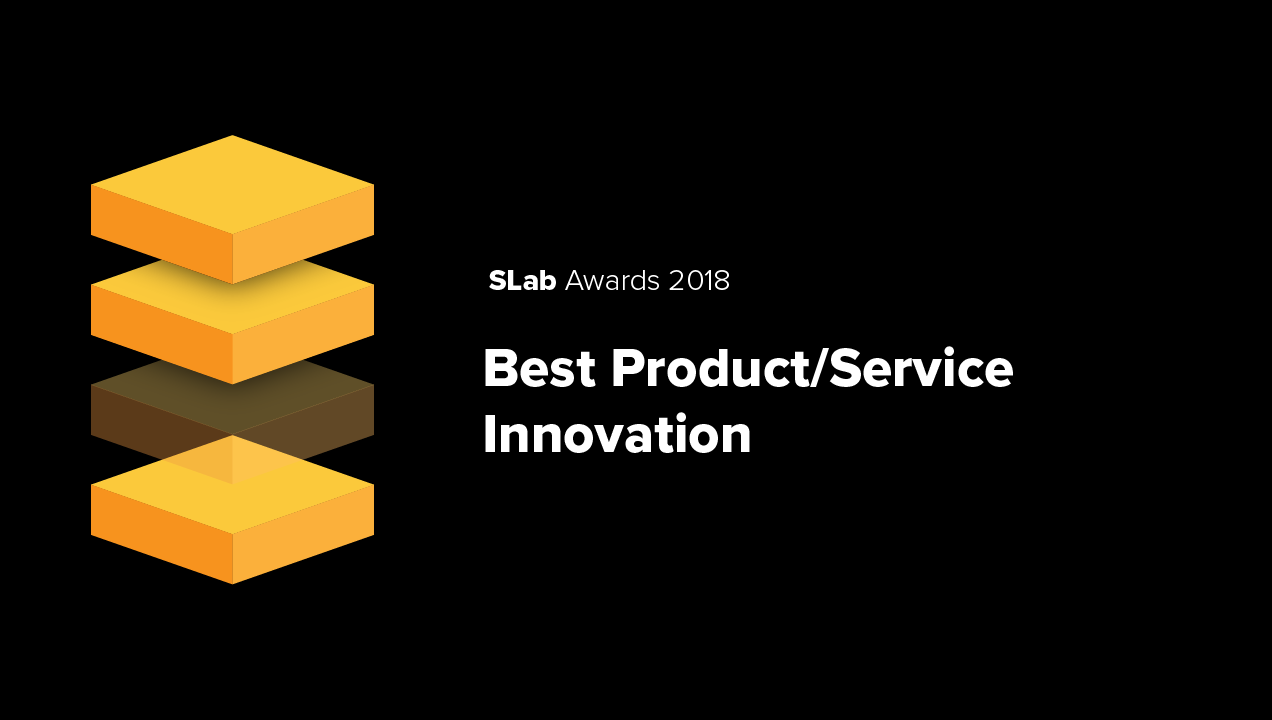 This is where the Labs crew reveal just how far and wide their design research takes them, to unexpected places which show really how exciting things are getting beyond the world of familiar brands that scoop the awards in other categories…
Coming in hot, straight out of London's fashionable Old Street is The Bike Shed Motorcycle Club, deserving of the win for it's intelligent end-to-end customer experience design. The 'Shed blends a clever membership scheme (subscription economy, anyone?) that builds a sense of community, with a smart retail experience (cool motorbike gear that's perfect for fashion and cyclists) with a traditional shave and haircut barber shop (men's grooming) a members lounge with regular events and guest speakers (the full club experience) and an excellent restaurant with discounted members rates (fine dining). All of this is combined with – obviously – parking for your Harley, Augusta café racer, Ducati Monster or er… folding commuter pushbike. And the best part is, it's open to anyone, not just members (although members get the perks).
Owen, our Global Head of Labs said, "What I love about this club is traditional biker clubs – like classic car clubs – haven't really evolved much since the Ace Café style greasy spoon experience of the 1950's. The 'Shed has taken that exact same biker community spirit, but updated it to provide a really smooth, high quality experience for modern motorcyclists, blending the old school petrolhead rebel attitude with the sort of club facilities you'd expect in any modern urban location packed with professionals from all walks of life. Really well executed customer experience design."
We can't let the excellent sustainability initiative at Budgen go without a mention. The traditional supermarket is trialing a really interesting scheme to reduce waste, by offering customers the opportunity to shop 'plastic free', with alternative options like paper, metal, glass and string to contain items. What really made this project stand out – beyond the obvious environmental benefit – is Andrew Thornton (the founder) managed to go from concept to plastic-free shopping in just 10 weeks. That's the sort of brilliant, agile service design we love to see here at the Labs. Brilliant.
Keeping on the environmental theme, we also had to mention another clever service design – the aptly titled Who Gives A Crap – who have addressed the huge use of single use plastics and unsustainable processes in the toilet tissue industry. Offering recyclable packaging, bulk subscriptions (yes, more subscription economics) and humourous wrapping designs to make the whole sustainable loo-paper project appeal to a wide audience Who Gives A Crap is a witty sustainable scheme we love – and buying their loo roll helps raise millions for developing countries and sanitation projects around the world.
And finally, everyone in the Labs has been impressed with the sudden emergence of bamboo products, which offer plastic-like properties without the obvious environmental impact, and also offering a good deal of carbon capture as the fast-growing plant matures before harvest. Clever stuff, and the brand that has really won over our hearts, lunchboxes and the staff fridge is Pandoo.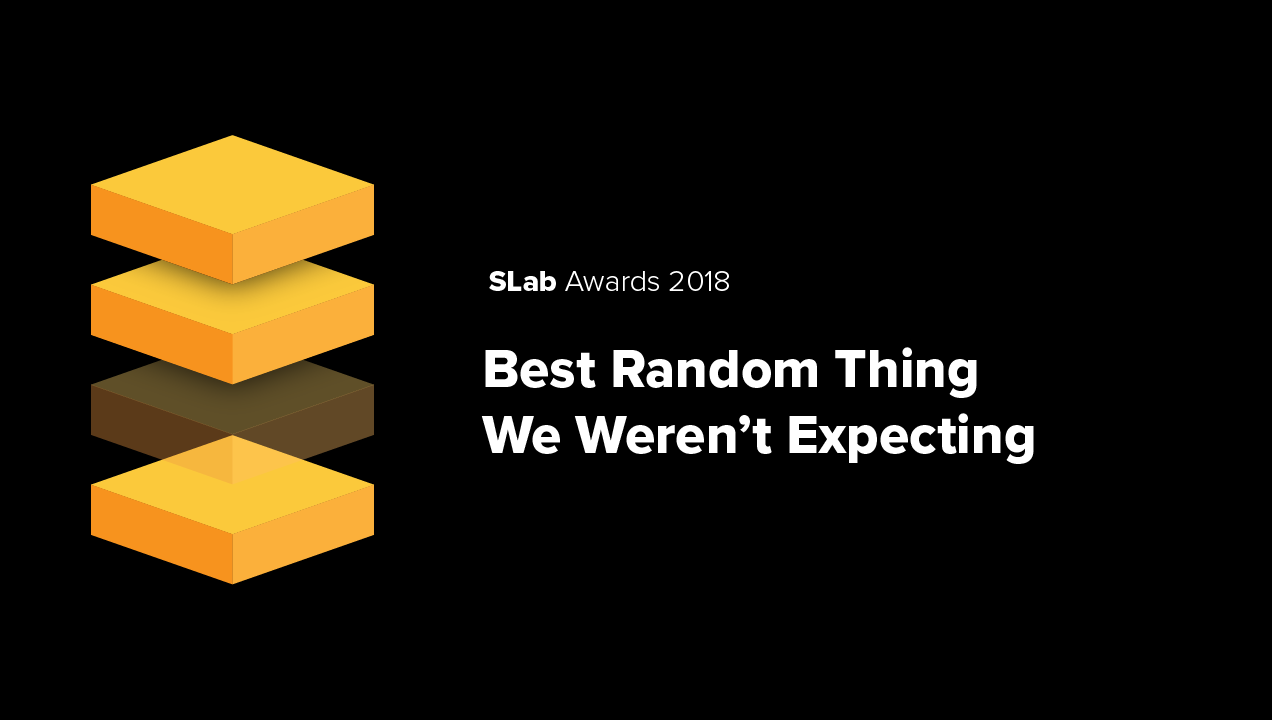 We had to include this category because there have been so many remarkable things that don't really fit into one category, but deserve to win a round of applause for the way they have used product and service design to disrupt traditional markets, throw a few curveballs, and generally make us stop and think about doing things smarter than the status quo. Let's hear it for the mavericks!
This clever idea was spotted by Belinda, who sometimes suffers with travel sickness. It's a clever mechanical idea – applying the same logic as focusing on the horizon if you are feeling seasick, to minimize motions.
Pushing the envelope: Rivian
Mark, our resident electric vehicle evangelist thinks a giant 4×4 pickup truck that can go faster than a Ferrari and doesn't pollute is awesome. And yes, Mark, yes it is.
Leveraging data effectively: BMW Efficient Dynamics Sat Nav Option
This idea deserves a mention because it's a brilliant example of using data effectively to personalise device performance, in this case, using the Sat Nav data to effect the automatic gearbox on a BMW 5 Series. The result? The car optimises it's gear changes for the speed limits, gradient and traffic density to increase fuel economy and reduce wasted emissions from using the wrong gear, or accelerating too much in stop-start traffic.
Lifestyle Change Product Design: Cube Bike  
This one, also from our EV buff Mark, was nominated not for its clever and unobtrusive design (fitting a battery and drive system into what appears to be a stylish off road hybrid bike) but by the fact Mark now commutes into the Labs and back again using one. His 30-mile round trip is great exercise, but the variable electric assistance means he arrives at work without needing to change and shower before he can meet clients. So it's a win:win for end-to-end customer experience design.
These two examples of sustainable thinking have made a big impact in the studio. Gemma in the London Labs noticed the pasta straws in a Hawaiian themed bar, and since then has noticed they are popping up everywhere, a neat, sustainable, biodegradable solution to the plastic problem. Simon 'Woody' Wood our visual designer also loves the sustainable model of Roots Delivery, and their re-usable glass jar packaging and sustainable home delivery service. Think local, act global!
This clever wireless home security and smart home gadget has a lot of fans in the Labs. Pet lover Mike uses it to keep an eye on his cat, Mark uses it as a security system, it's a baby monitor, it's a CCTV for your deliveries when they're left in the porch at Christmas, it's perfect for motion capturing wildlife in the garden too.
Singaporean textile manufacturer Singtex wowed the Labs team this year as they created a yarn that is partly made from… coffee grounds. In fact, their S.Cafe project uses all waste from coffee, including colours, essences etc. and applies them to manufacturing recycled yarns. We love coffee, we love clothes, what's not to love about that?
Woody was amazed by the team at sustainable printer Seacourt are leading the way in low impact, water free, low energy printing, and at a recent talk they explained they are prototyping ink made from worm wee. It turns out that worm casts (the soil excrete) or vermicompost is useful for a lot of things… a sustainable design thinker's pet if ever there was one.
Unexpected Style Award: Inkbox
Elle in San Francisco rightly suggested we should celebrate Inbox's revolutionary semi-permanent tattoos because it's great product innovation, and also transforming the customer journey for the millions of people who love the look of ink, but don't want to make the lifelong commitment to wearing it. They are organic, sustainable and opening-up a whole new world of possibilities for personal style, which is great design thinking and well worth a Slab!
Community Innovation: Thinkx
Women's smart underwear brand Thinx has disrupted the whole category of period products with menstrutech underwear – stylish, but also period-proof and designed to replace the need for tampons or pads. Not only is this great sustainable thinking (using a lot less resources and less waste) and more practical for today's active lifestyles, the company is also on a mission to help underserved communities around the world and designing specialist ranges for young people. A sustainable customer life journey that's disrupting traditional industries? That always deserves a design award!