10 Women innovators who inspire
When asked about the team I work with, I'll often describe us as a great big melting pot of different ideas, perspectives and experiences; which sometimes produces slices of genius – and sometimes takes us in the most unexpected yet exciting directions.
Today, to mark International Women's Day, we're drawing on the collective pot and sharing some of the women who have inspired us, and helped to shape who we are today. Some well known, and some who may be newer to you, we hope you might enjoy our selection.
Margaret Mead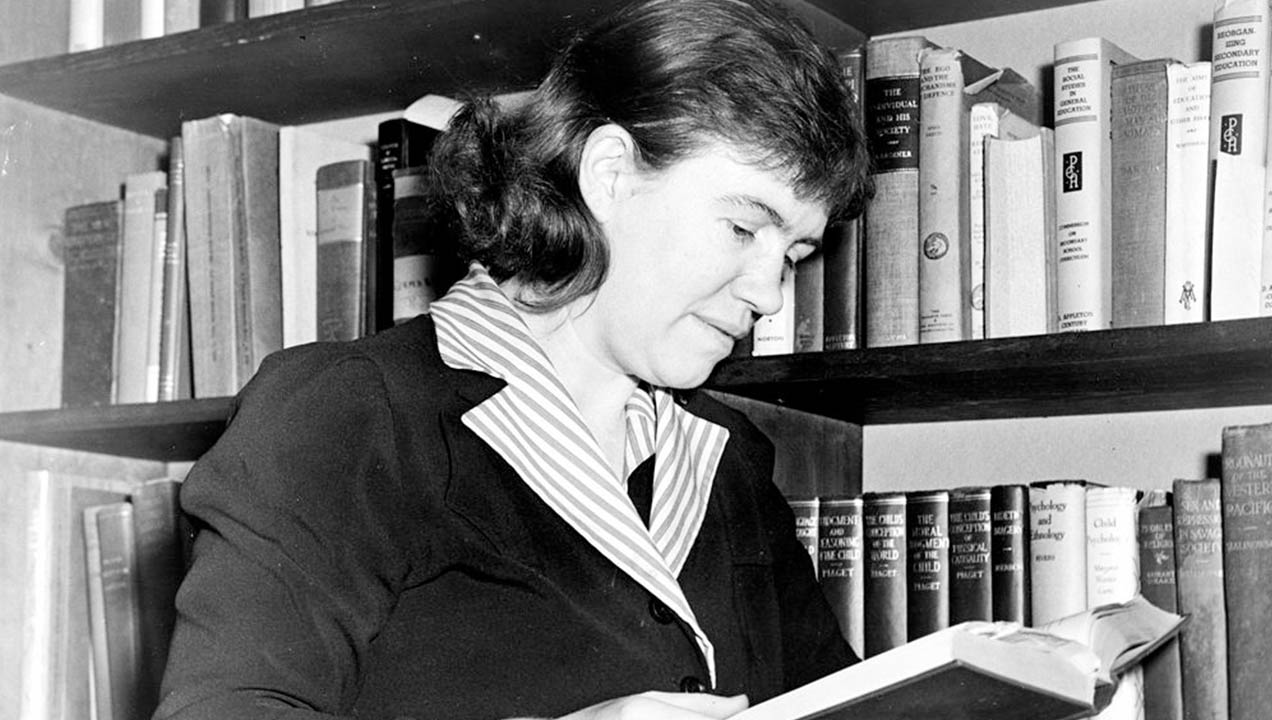 "What people say, what people do, and what they say they do, are entirely different things."
Quite simply, this sums up a lot of what we're about, and the words of anthropologist and women's rights activist Margaret Mead still ring true: getting under the skin of peoples every day lives and experiences is key to creating true innovation that makes lives better.
Jane McGonigal
A games designer, Jane's an advocate for how gaming could be used to solve real life problems and improve quality of life. It's a belief that's been born from personal experiences: whilst recovering from her own health problems Jane employed creative ways to distract herself, asking friends to give her daily tasks to perform. This experiment ultimately led her to design the game SuperBetter to help people tackle health problems similar to hers, a story which she shares in this great TED talk:
Bonnie Nardi
An anthropologist who has worked at HP and Apple, Bonnie has been influential in studying the social impact of digital technologies in corporate environments, hospitals, schools, libraries and is currently focused on virtual worlds. She is also author of "My Life as a Night Elf Priest: An Anthropological Account of World of Warcraft"
Meg Whitman
One of the more well known to make our list, Meg Whitman is CEO of HP, and previously CEO of eBay. We've followed her journey through incredibly exciting and challenging times at eBay, where she not only transformed the retail giant from a 30 person operation to a billion dollar corporation, but also added weight to the 'customer experience is king' mantra in the tech industry.
Linda A. Hill
Linda is an ethnographer and professor at Harvard Business School, who shares our belief that for innovation to thrive, an organisation's culture must foster and enable creativity at all levels. The author of  "Collective Genius: The Art and Practice of Leading Innovation", she's a direct influence on many of the Sutherland Labs team, with her TED talk being shamelessly revisited:
Sherry Turkle
MIT professor Sherry is a pioneer on technology and self, who's also been described as "the Margaret Mead of digital cuture". We love Sherry's TED video 'Connected, but alone?' in which she studies how devices and online personas are redefining human connection and communication.
Abigail Sellen
Co-author of The Myth of the Paperless Office, Abigail joined Microsoft Cambridge from HP Labs in 2004. Abigail talks about curiosity and the work of women among computer scientists and tech firms here:
Angela Ahrendts
Famed with making Burberry 'cool' again while CEO by focusing on creating a luxury lifestyle experience. Now making important changes behind the scenes at Apple, Angela was reportedly instrumental in the strategy behind the launch of the Apple Watch.
Cynthia Breazeal
Cynthia directs the MIT Media Lab's Personal Robots Group and her research explores how to enhance the human experience through social technologies like humanoid robots. She is particularly interested in developing creature-like technologies that exhibit social common-sense and engage people in familiar, human terms, such as Jibo.
Fiona Murray
One of our Boston team nominates Fiona Murray, an innovation leader inside one of the global titans of innovation. She knits together business and technology communities, and does it in such a way that everyone from students to outside collaborators can find accessible.
Fiona's also raising the discussion of gender bias in venture capital funding, and encouraging young women to get involved in entrepreneurship and technology innovation.
Bonus selection: Rosie Stancer
We may like to think of ourselves as explorers of the everyday, but our bonus selection is a real life Polar explorer. Standing at only 5ft3", Rosie Stancer has been described as by one journalist as "a cross between Tinkerbell and the Terminator" and, frankly, is pretty awe inspiring.