Roundup: Our Top Blog Posts of 2021
As 2021 draws to a close we wanted to wrap up with some of our most popular blog posts from the past year.  The UXAlliance Masterclass, a series in Labs Lessons and a look into the rise in the popularity of Super Apps represent just a small number of topics that we have turned our attention to over the past year.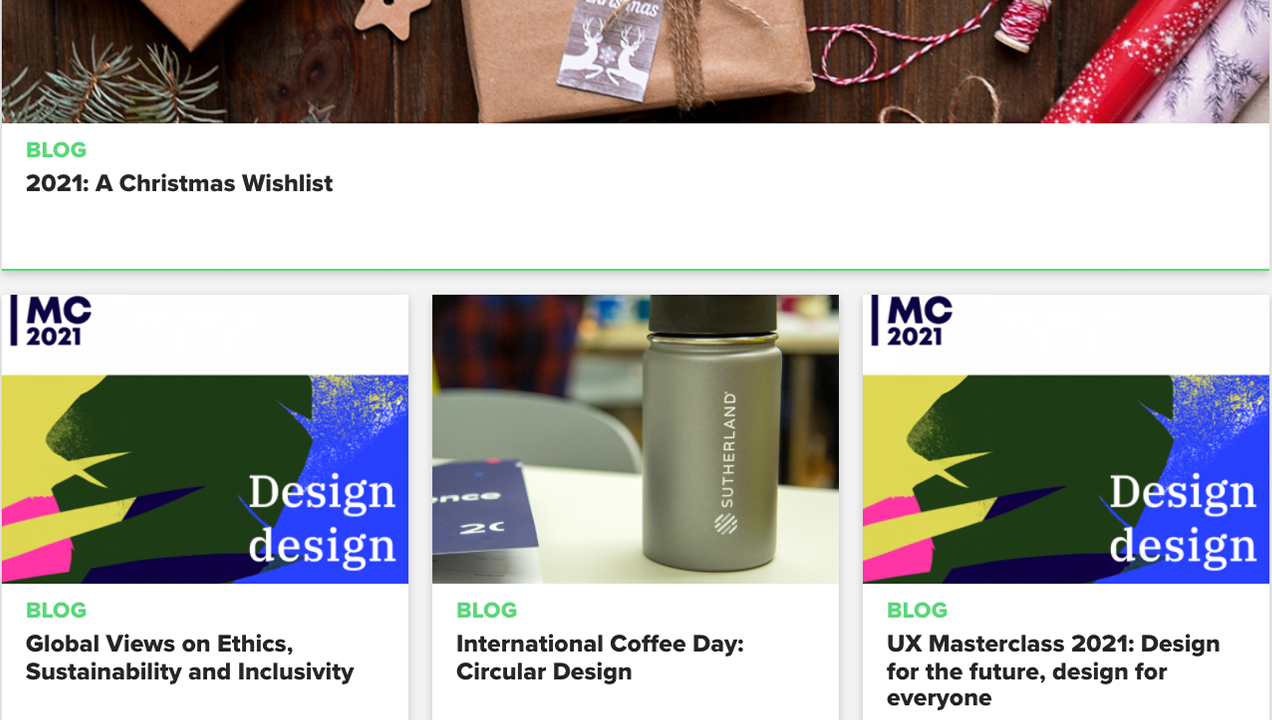 Labs Lessons: Conducting Research With Children 
We kicked off our Labs Lessons series by sharing our experience and expertise when conducting research with children.  Working with children is incredibly rewarding however a number of factors need to be taken into consideration in order to ensure successful and well planned research sessions.  We suggest stringent 'homework' beforehand to adhere to country specific guidelines as well as a child friendly room and a level of flexibility to ensure that sessions are as smooth and productive as possible.  Other posts in the series include our experience when undertaking research with older audiences as well as conducting research in hospitals. 
UXAlliance: Global Views on Ethics, Sustainability and Inclusivity 
Being members of the UXAlliance grants us access to likeminded experts in X countries around the world as well as access to events and conferences which have continued to grow in popularity since switching to being fully remote.  From 14-16 October our South American partners at Usaria hosted the UXAlliance Masterclass which set out to address the responsibility we have as researchers and designers to explore the modern challenges that the world faces such as ethics, sustainability and inclusivity.  We were lucky enough to be able to attend, and our very own Kellie and Mark were lucky enough to present on the topic of inclusive research with underserved audiences.We are already excited for next years events!
Super Apps have been increasing in popularity for some time and as a topic that has sparked interest in a number of the team at the Labs.  A term that is commonplace in China and other parts of Asia, the concept of a Super App is beginning to gain traction in other parts of the world and we are even beginning to see them trickle into Europe and the USA.  By far the most popular Super App 'We Chat' which launched in China and now boasts over 1 million users daily.  In this blog Mark discusses the factors that have enabled the concept to take off and the likelihood that they will enjoy the same level of popularity in the West.  In a complex digital world it is hard to speculate the direction that Super Apps will take but it is something that we plan to revisit in 2022 – watch this space!
International Coffee Day: Circular Design
As an ode to International Coffee Day we looked at the importance of circular design in the modern world.  At the Labs we are big believers in the importance of sustainability, buying locally and reducing our levels of consumption, and believe that it is our role as designers to be at the forefront of the sustainable revolution.  In this post we run through what the circular design economy encompasses and why this is particularly important in the production and sale of coffee, plus we include coffee roasteries and producers in the UK and US that support the circular design economy, as after all it is something that we should all be buying into to protect the future of our planet!
We hope you enjoyed our 2021 roundup! We plan to continue tackling industry related issues and topics of interest in 2022, and if you want to hear more from us by receiving monthly notifications of our publications then sign up to our newsletter!