Christmas Gift Recommendations for 2020
To celebrate the fact that the Christmas season is upon us and some of us might still be doing some (very) last minute shopping, we asked the team to conjure up some of the things that they would most like to see in their stockings on Christmas day – and this is what they came up with!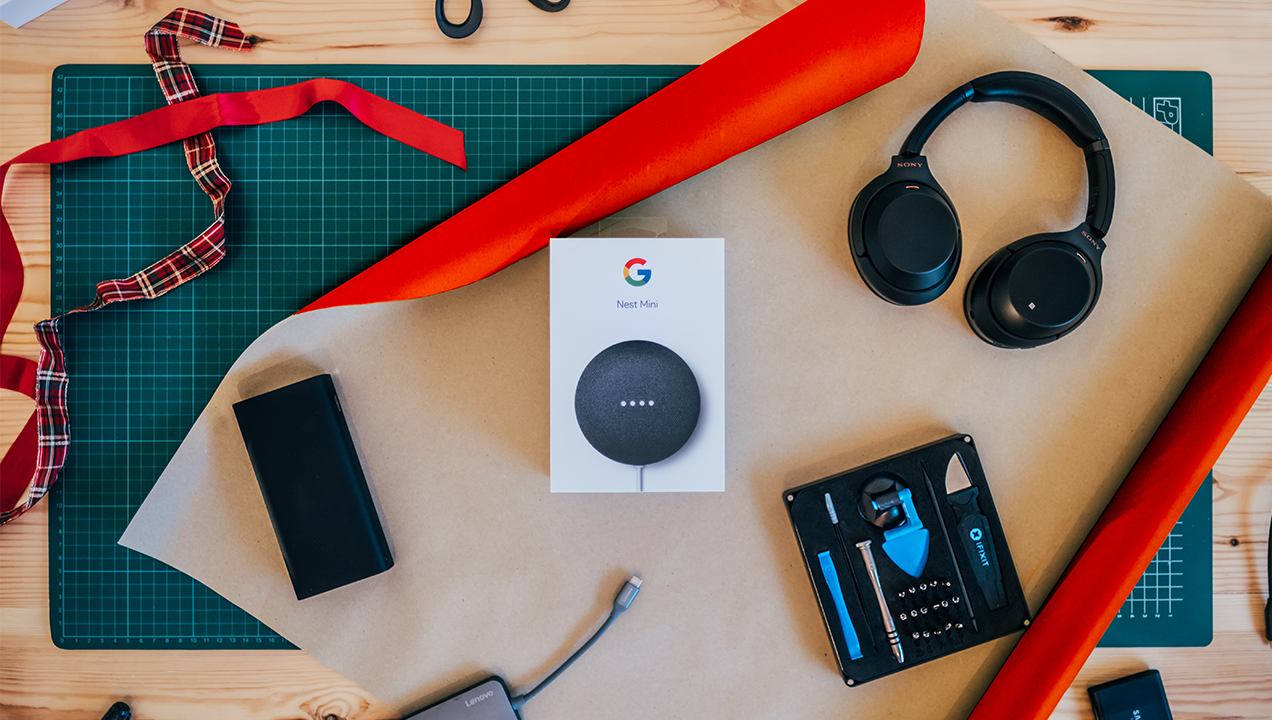 This cool little gadget is a compact photo printer that connects to your Smartphone which is perfect if you don't want to carry a heavy camera around with you.  At the Labs we miss printing and hanging pictures so love that this brings both worlds together and can be slotted into your pocket to be used on the go – and as an added bonus it also prints onto water and tear resistant paper.  The other feature that really caught our eye is the ability to interact with the prints in augmented reality through an app that you can download and connect with on your phone – pretty cool!
A lot of the Labs team are based in London and San Francisco, and for the majority of the year this has meant limited access to gardens and green spaces.  This gadget caught our attention because it allows you to bring the outside in with you, and comes with everything you need to keep them alive – because let's be honest who hasn't let at least 1 house plant die in the last few months despite the fact that you are always home?  The kit comes with everything you need to grow a successful garden, even including LED lamps and basil starter pots for you to get going.  We can't wait to get growing!
As soon as I asked the group their most wanted gifts this Christmas, Abi our Researcher & Designer jumped straight in with this product which is designed for those who are all about drawing, painting and photo-editing from one hand-held device.  The pen it comes with is said to give a realistic pen on paper feel and allows your creativity to come to fruition in one place, the added bonus being that it comes a lot cheaper than some of its other competitors on the market – so perfect for those who are just starting out, or simply don't want their spending to go through the roof.
Ok so this one seems a little frivolous but hear us out – I think we can all agree that there is not much worse than a wet and windy day when you are trying to get to work and your umbrella suddenly blows inside out.  What impressed us about this is the innovative design features of the fibreglass ribs and the patented canopy tips which are designed to be safe for others when walking around busy city streets.  Designed and made by a New Zealand based company, this umbrella boasts being able to survive gusts of up to 72mph, and it is not surprising seeing as the country is home to the windiest city in the world!

If you enjoyed reading our top Christmas picks then why not sign up to our mailing list to receive monthly newsletters and notifications of the latest trends.