Collision 2016 – VR, design thinking and more
After attending Web Summit in 2015, we were curious to see what New Orleans had in store for US counterpart Collision. As always, Collision provided a great platform for dialogue between startups, investors, industry experts, with over 600 startups and over 10,000 attendees. Here's some things that sparked our interest:
Design thinking
There were various talks in the design thinking space, most notably with Harry West, Frog and Phil Gilbert, IBM Design, covering topics such as embedding design thinking culture within organizations, retaining talent, building empathy within teams and with users and taking a human centered approach to solving business problems.
Inside line on Intuit's sale of Quicken
Intuit's well-publicized sale of Quicken dominated Brad Smith's slot, where he emphasized the shift to an open, cloud-based platform and the need for business strategy to be informed by a deep understanding of customer behavior. He left the audience with these wise words: "You have to treat failure and success the exact same way, as an opportunity to learn."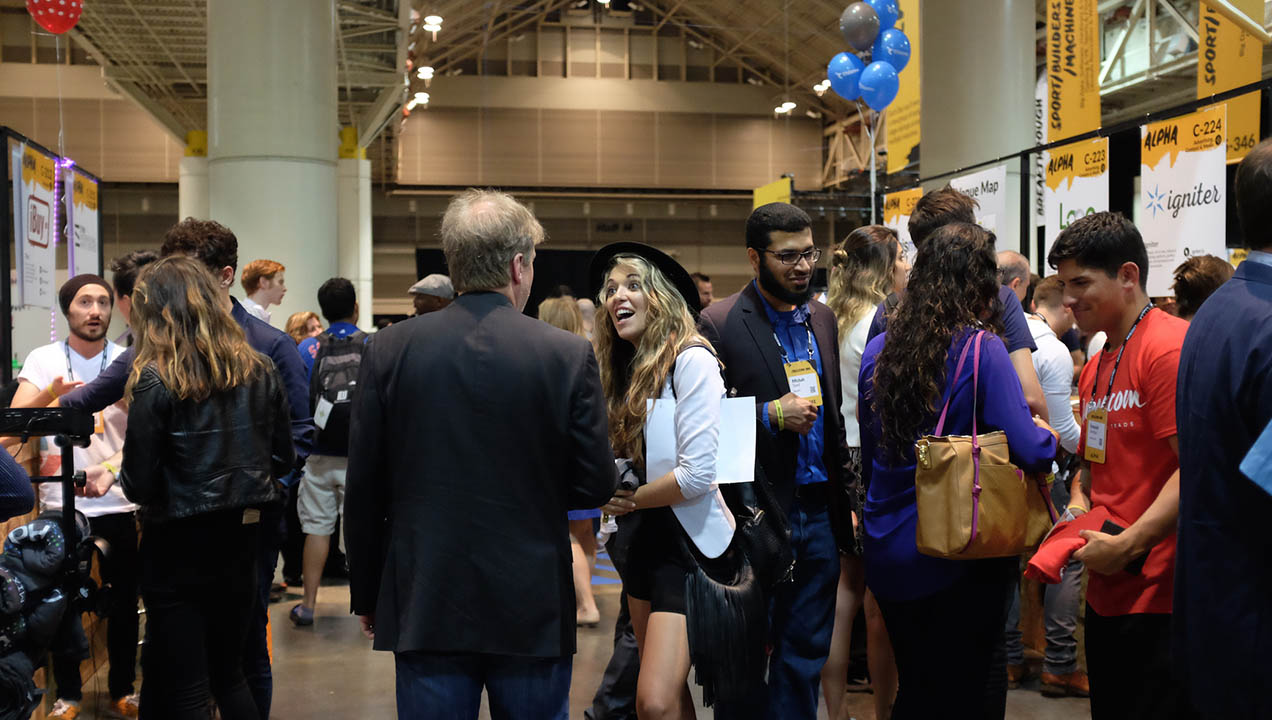 Formula E continues to innovate
Since launching in 2014 with an epic first race (remember that crash), Formula E has been shaking up the fan experience in motorsport. Topics in this year's talk with top driver Lucas Di Grassi and Dan Novak of Qualcomm included revealing the latest designs for autonomous race cars and innovations in the in-venue, second screen experience. In their words, "the technology is here, it's about implementation." Having attended the Formula E finale in Battersea Park, let's hope they remember to build in better opportunities for general admission ticket holders to see the action on track first-hand, as well focusing on the technology.
VR talks were packed
VR continues to grow and is moving beyond novelty with the Oculus Rift retail launch on May 7 in the US, Gear VR surpassing 1 million daily users and Facebook expanding its VR feature-set to 360 photos soon after the conference. The stands with VR content attracted constant attention (top tip for next year's budding exhibitors). Speaker highlights included Sloane Kelley on the potential for VR to enhance the remote experience of the PGA Tour, and the challenges around maintaining a shared experience with friends and family whilst engaging with VR content.