Designs change like fashion, but UX is always in style
My new dining room wallpaper and placemats are classics. That's not just an expression of how much I like them, they are actually classic examples of the late Victorian 'Arts & Crafts' movement, and its most influential designer's work, William Morris.
They're not antique original Morris & Co items, which are super rare and sought after, but fortunately there's a thriving modern industry reproducing these works. Which is ironic, really, because Morris was dead set against that sort of thing. He didn't like industrialization, or mass market products. Morris believed in accessible art and beauty for all, not factories that fed society's emerging appetite for consumption.
However, what's even more ironic is the fact William Morris was undoubtedly an early UX pioneer, and so the fact his brilliant works are now kept alive by tech savvy craftsmen in factories as opposed to humble artisans working in cottage somewhere, is kind of his fault. There's a growing movement in all sectors of manufacturing to focus on beautiful designs and utility, and a revival of craftsmanship. From craft gin and beer to craft clothing brands online, craft is making a comeback. And it's all driven, in part at least, by UX, and greater demand for consumer choice. Which brings us back to William Morris…
Have nothing in your house that you do not know to be useful, or believe to be beautiful.
Morris and his contemporaries emphasized both creativity and practicality – form and function – in design. The Arts & Crafts movement, which can be can be placed between 1860-1910, spread from the UK, to Europe, America and Japan, and those values of preserving historical designs and traditional craft skills influenced everything from fabrics to furniture design and architecture. Many great early 20th century movements like Art Nouveau, the legendary 'Prairie School' architecture of Frank Lloyd Wright, and the Japanese Mingai movement, all owed their existence to Arts & Crafts. But, consider that Morris quote, "useful" and "beautiful"? That's UX, that is. Now consider this quote…
Design isn't just what it looks like or feels like, design is how it works.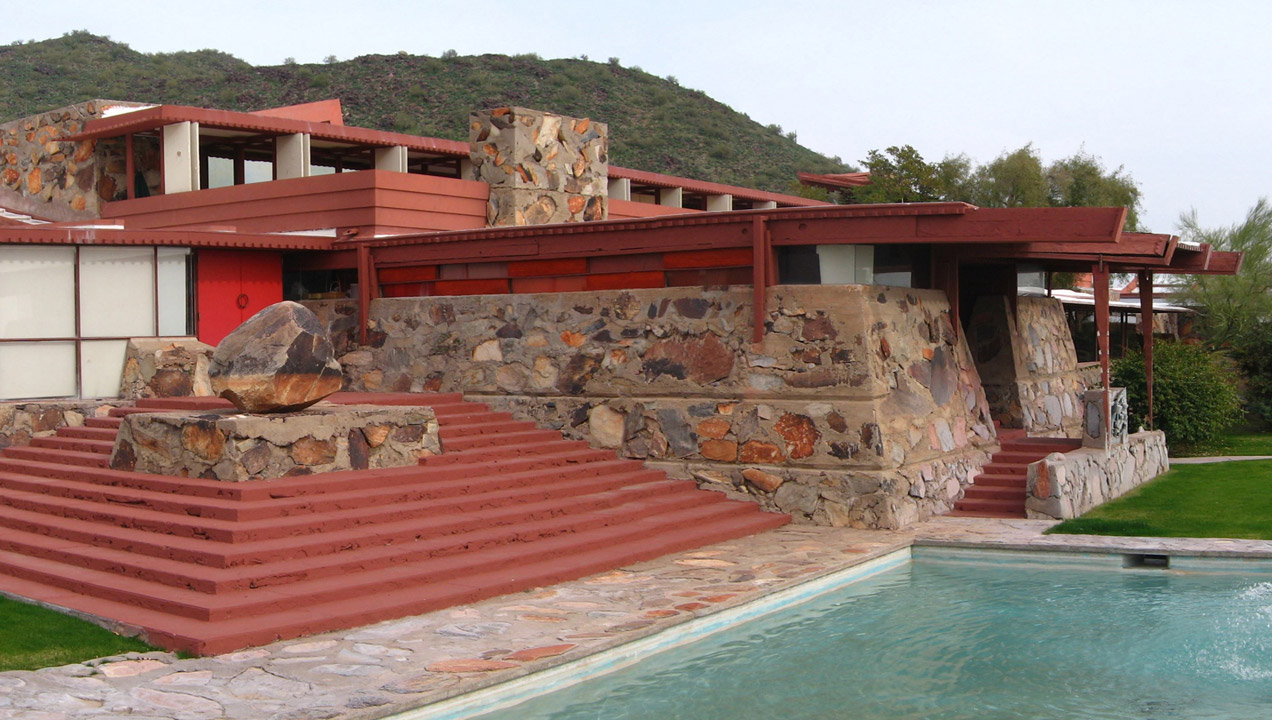 That's expressing a very similar sentiment, the critical need to balance usefulness with aesthetics. But how is it that two very different men (Morris was a prolific socialist protagonist, Jobs was a superstar entrepreneur and billionaire) shared such a similar vision for their work? For all his exceptional talents, Jobs was running with a ball Morris and his contemporaries threw at the end of the 19th Century, and written on that ball were three words that define UX today: Human Centric Design.
Form ever follows function
Louis Sullivan, architect & pioneer of the skyscraper
Before we get carried away, it's important to note that in the century between the Arts & Crafts movement and the digital revolution, a lot of great names ran with that same human centric design ball, and they ran with it in many different directions. Legendary architect Louis Sullivan did not aspire to create beautiful things, he was driven entirely by functionality and created vast buildings that were iconic and impressive, beautiful to some eyes, brutal slabs of concrete and glass to others. William Morris wouldn't have approved. Morris' contemporaries, like A.W.N. Pugin (who designed the Houses of Parliament) celebrated gothic designs and stone masonry, highly decorative handicrafts, not angular high-tech engineering. But the connection the Arts & Crafts movement made between how something looks and how it works, was distilled to its purest form by the likes of Sullivan.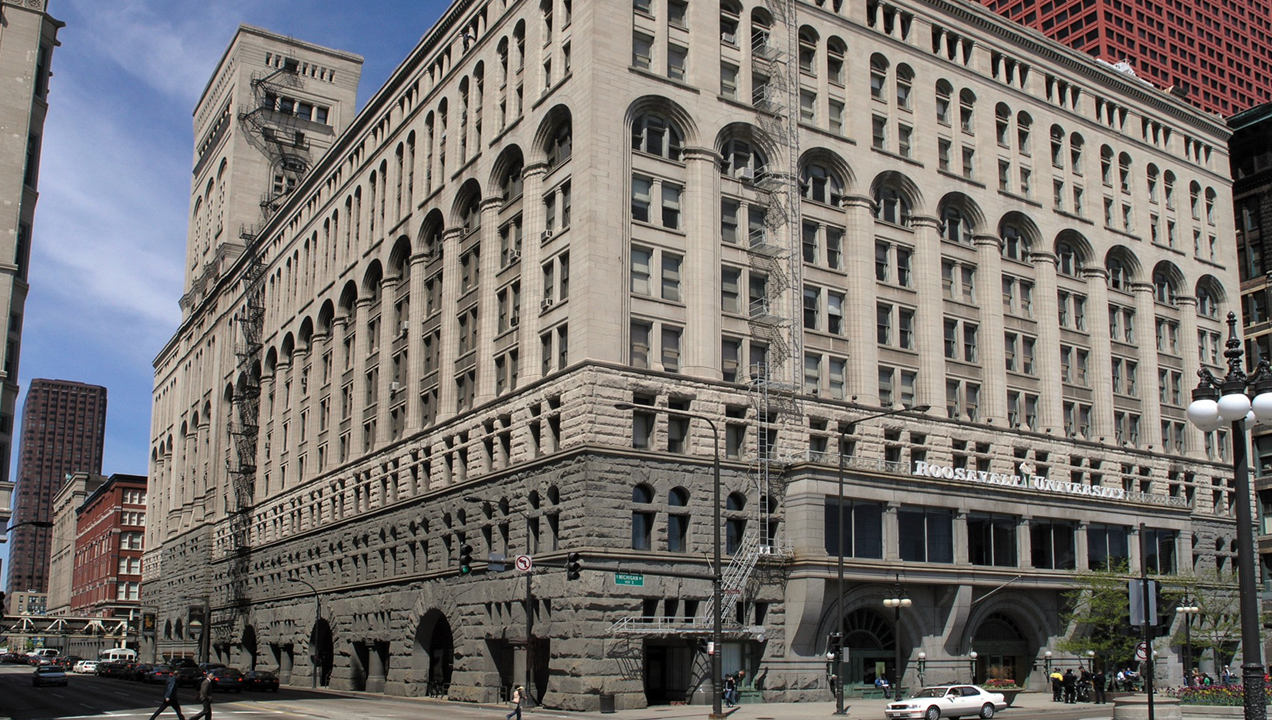 Form follows function – that has been misunderstood. Form and function should be one, joined in a spiritual union
A contemporary of Sullivan, and big influence in the American Arts & Crafts movement, Frank Lloyd Wright's sentiment here is very similar to what Steve Jobs said, fifty years later, about design. In many respects, Lloyd Wright was the bridge between several different movements, his work expressing a unique aspect of American Arts & Crafts, but also with elements of the modernism of the Bauhaus architect Walter Gropius, and the engineering-first ideas of Sullivan. Lloyd Wright, however, was particularly notable for his human centric design approach…
I never design a building before I've seen the site and met the people who will be using it.
It's interesting how, even today, some (few) businesses still find it hard to quantify the return of investment of UX programmes, yet everyone recognizes the most iconic UX-driven buildings and the work of legendary UX-driven designers. In fact, anyone who's shopped in Ikea – which took the small scale, high cost Scandinavian school of human centric design that began in the 1950s to a mass produced, low cost global market – is experiencing the ROI of UX every time they put their socks in that groovy soft-close drawer unit in their bedrooms.
Recognizing the need is the primary condition for design
Charles Eames, and his wife Ray, were globally recognized for their influence over modern mass produced designer furniture in the '50s, '60s and '70s. They drew heavily on the same philosophy that Frank Lloyd Wright expressed about a user-centered approach to design. The Eames recognized the critical need for user research and testing new designs. That quote speaks to the idea that while tastes and fashions change, meeting human needs through design solutions is a  constant requirement. Recognizing need is what user research is all about. Human needs provide the 'why' to match the 'how' that explains the reasons some designs work, and others don't. Delivering good user experiences determines the long-term success of a product more than the buzz of a new style or trend. That's why undertaking design research and studying user journeys are so important in modern design practices.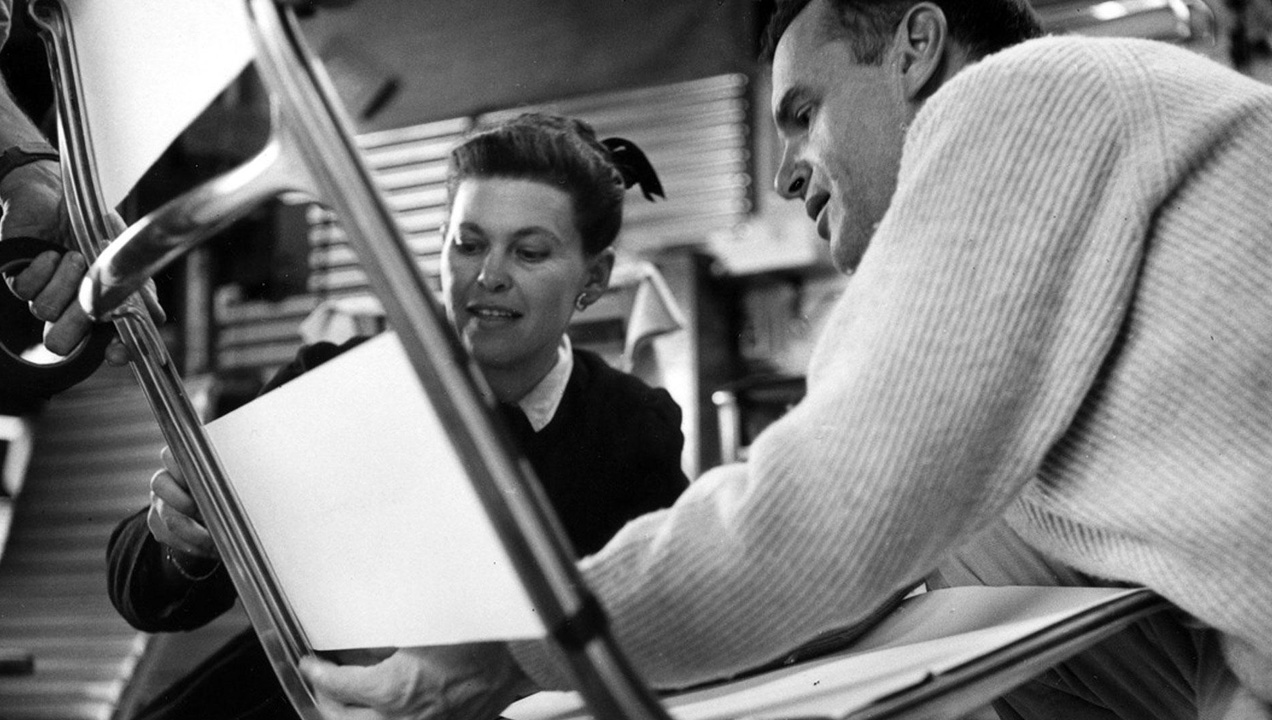 A failed experiment can be more important than a trivial design
Take a browse through any museum collection of iconic designs (and many workplaces, designer furniture shops, Ikea and probably your home) and you'll find shapes and styles inspired by Charles and Ray Eames, Ludwig Mies Van Der Rohe, Frank Lloyd Wright, Le Corbusier, Verner Panton, Philippe Starck, Marc Newson and Apple (to name but a few). Their celebrated, diverse works and styles were the product of innovations in both design and usability, reflecting changing social attitudes, lifestyles and trends, but they all shared a core design philosophy that was espoused by a man who hand-printed 12th Century designs onto handmade wallpaper… in a shed in the middle of nowhere. And Morris' design philosophy was an early expression of the same UX principles we use today in everything from product development to service design. Just with more embroidery.
There's no doubt William Morris wouldn't have approved of the modern styles that have come and gone since his death in 1896, or the globalized marketplaces and highly automated factories that produce them… but putting UX at the heart of modern design processes? He would certainly have have liked that. He more or less said it himself…
Art by the people for the people… a joy to maker and the user.