Who To Follow On International Women's Day
International Women's Day is as important today as it was back in the early 1900s when it was first founded. Women around the world today are still fighting for the same basic rights as Suffragettes were back then and striving for respect, empathy, dignity and equality between all people.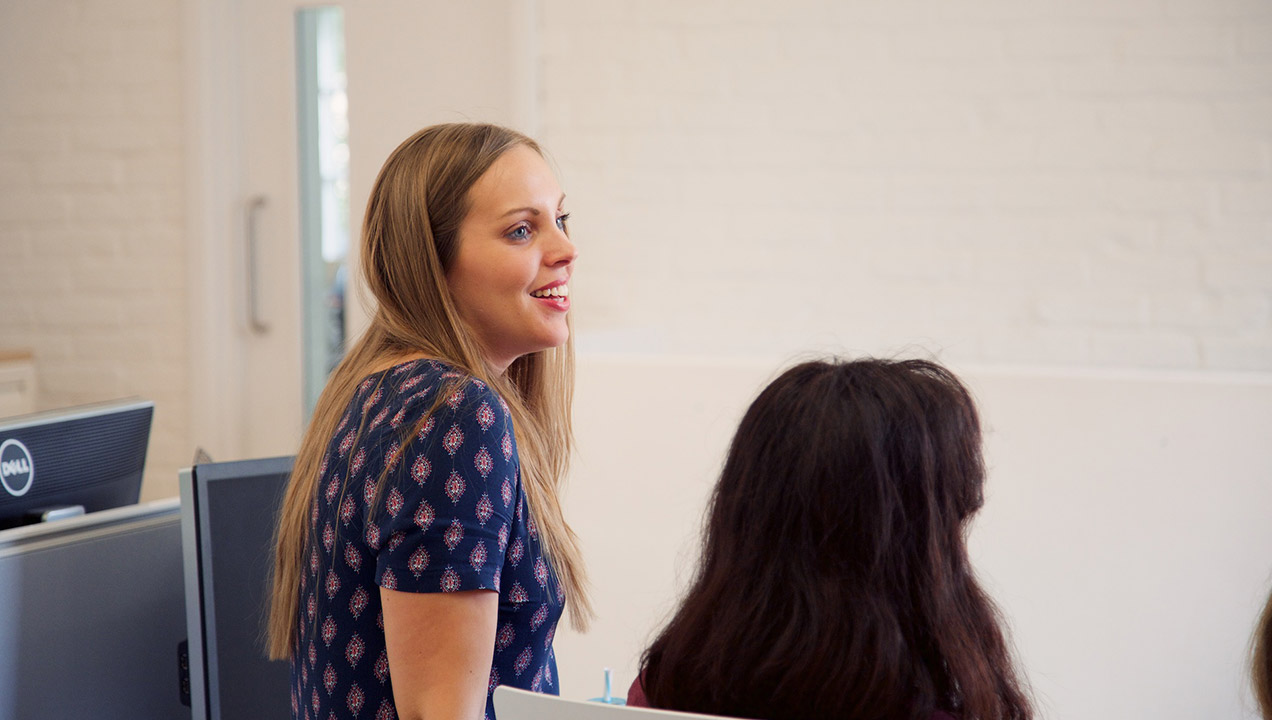 To mark International Women's Day this year we asked the Sutherland Labs teams which women they'd recommend you follow:
Kate Ancketill
The founder and CEO of GDR Creative Intelligence, a consultancy that aims to inspire innovation across industries and guides businesses through the "Fourth Industrial Revolution" where the digital and physical worlds will fuse.
Follow Kate: @kateancketill
Dinah Davis
A research and development director, technology evangelist and the founder of Code Like A Girl; an initiative to support women in the STEM and technology fields to support one another, and to encourage women to pursue a career in tech.
Follow Dinah: @Code_LikeAGirl
Jodie Fox
The founder of Shoes of Prey, a hybrid manufacturer and retailer that recognizes all of the pressures and problems that women face when it comes to their feet, and offers stylish fully customizable solutions.
Follow Jodie: @shoesofprey
Candy Chang
The creator of multiple urban improvement projects, ranging from community chalkboards that allow for local event organization in Johannesburg, South Africa to Post-It Notes in Brooklyn, New York that let people break the barrier of silence surrounding rent prices.
Follow Candy: @candychang
Sue Black
An advisor to the UK government, a tech evangelist and the founder of TechMums; a community of mothers who use their communal technical knowledge to uplift other women through education and a global support network.
Follow Sue: @Dr_Black
Jessi Hempel
The head of editorial at Backchannel, a news website that examines the culture surrounding new technology, considering all of the ways that it interacts with existing social structures and the ways in which it disrupts them.
Follow Jessi: @jessiwrites
Amy Cueva
The founder of Mad*Pow, an UX design agency that has consulted for some of the biggest companies across the American healthcare system to improve the experiences of both patients and medical staff.
Follow Amy: @AmyCueva
It is no surprise that the women at NASA are currently a big source of inspiration for the women at Sutherland, with many of them citing Margaret Hamilton, Katherine Johnson, Sally Ride, Nancy Grace Roman, and Mae Jemison. Women who were recently immortalized in the award winning film Hidden Figures and are now receiving even higher commemoration – in our opinion – in the form of Lego Mini-Figures.
Other, more contemporary, groups of inspirational women keep coming up in conversation too. The Ladies That UX (@LadiesthatUX) are a monthly meet-up of women in the user experience industry, promoting a sense of community and helping one another to progress. Women Who Code (@WomenWhoCode) are a non-profit organization devoted to inspiring women to excel in the field of technology, boasting over 80,000 members worldwide and spanning 20 countries.
Of all the people in Sutherland Labs that we asked about inspirational figures, almost every one immediately started listing the women that they worked with. So today of all days, it is important for women everywhere to remember that your excellence and successes don't just benefit you, they are an inspiration to the women around you too.
Happy International Women's Day from Sutherland Labs.
Thanks go to our team for all the contributions and nominations that make up this post.