Splittable: The house-sharing app that does the maths
Since leaving home ten years ago, I have moved house 12 times. In fact, 2017 marks the first year that I will have lived in one place for over twelve consecutive months. My residential experience has run the full gamut of: University halls, shared student houses, living abroad in short-term lets, living alone in a rented flat, lodging with a landlady and finally, my current shared house with housemates I met through the website spareroom.co.uk.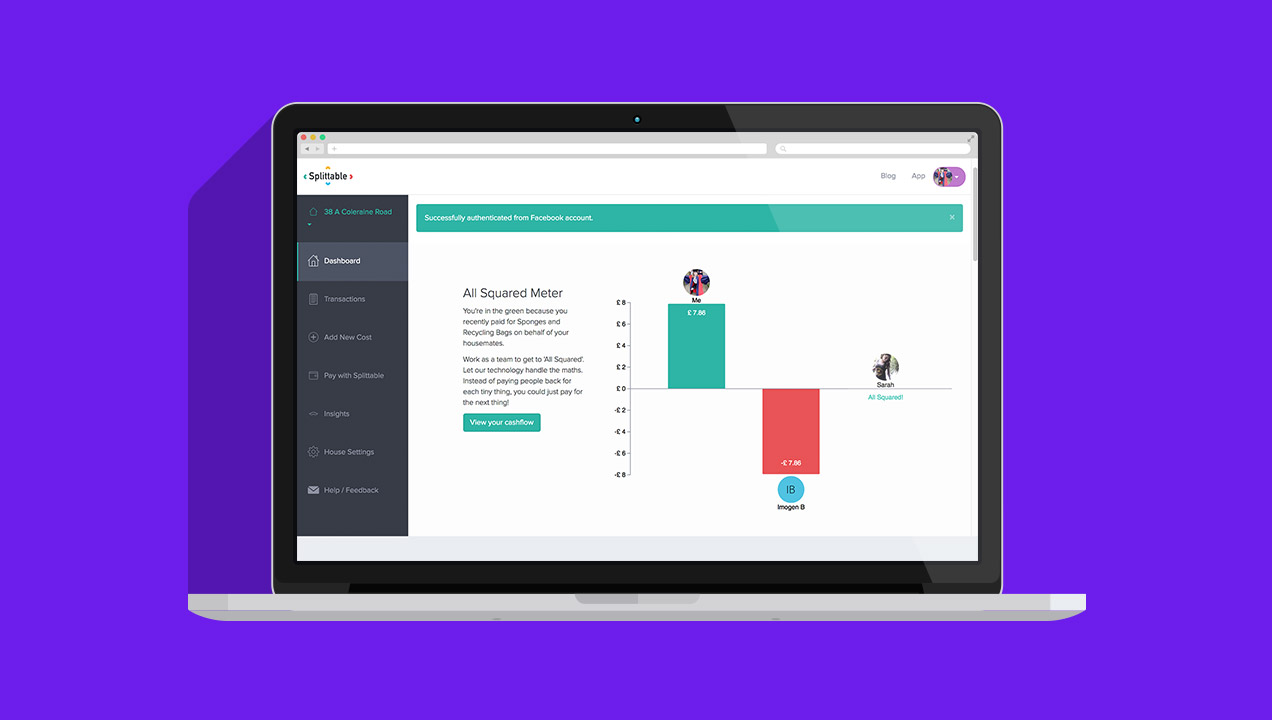 Most of these experiences have something in common though: the ever-present painpoint of sharing expenses.
With the best will in the world, it is easy to lose track of who bought what, and who owes what to whom. The consequences can also be dire – passive aggressive notes and Whatsapp messages, neglected chores, and an overall climate of bad feeling, all of which combine to make your home an unpleasant place to come back to. New app Splittable is changing all of that.
It's all about transparency
Launched in April 2015 by co-founders Nicholas Katz and Vasanth Subramanian, Splittable aims to reduce household stress by making your transactions transparent. We've been using it in our house since August (2016), and we're quietly impressed. Splittable, which has both an app and a website, allows you to create a digital 'house' and log communal expenditures – what they were, who paid and how much. The app then tallies the costs and divides them between the relevant housemates. Splittable's 'All Squared Meter', a running total of IOUs, is surfaced in the home screen making it easy to see at a glance who's in debt to the house. No more sticking receipts on the fridge or wrestling with your housemate's inability to enter data on the group spreadsheet.
Splittable's approach appears to be paying dividends to its users already. In a recent survey Zoopla found that the average renter is unaware how much he pays per month on rent and utilities, often underestimating by a whopping ~30%. By contrast, Splittable users are able to estimate their running costs more accurately, to within 5% of the actual.
The app (which is mostly what we use) includes a whole bunch of useful features. It's recently become possible to pay and request payment through it (managed by debit card and bank account information). If you prefer not to pay through the app, just ask your roomie for cash, log the payment and watch the totals tumble. Splittable is also in the process of rolling out a new feature, which will allow housemates to pay utilities costs directly through the app.
On web, you're offered a bit more segmentation. Besides bank statement-style enumeration of your expenditure, you can group costs by type (e.g. see how much you've spent on groceries, or utilities). You can also add recurring costs and customize how costs are split (maybe you pay less rent because your room is smaller).
It's also easy to set up and archive houses, add and remove housemates. In cities like London, where housemates turn over at a rate of knots, this offers a much more convenient way of sharing costs than setting up a joint bank account or trying to make sure everyone pays into a cash kitty. From this perspective, Splittable should perhaps be viewed as more of a hybrid fintech startup – more of a Monzo or an Uber – than an Airbnb or Spareroom (who they're already working with, by the way).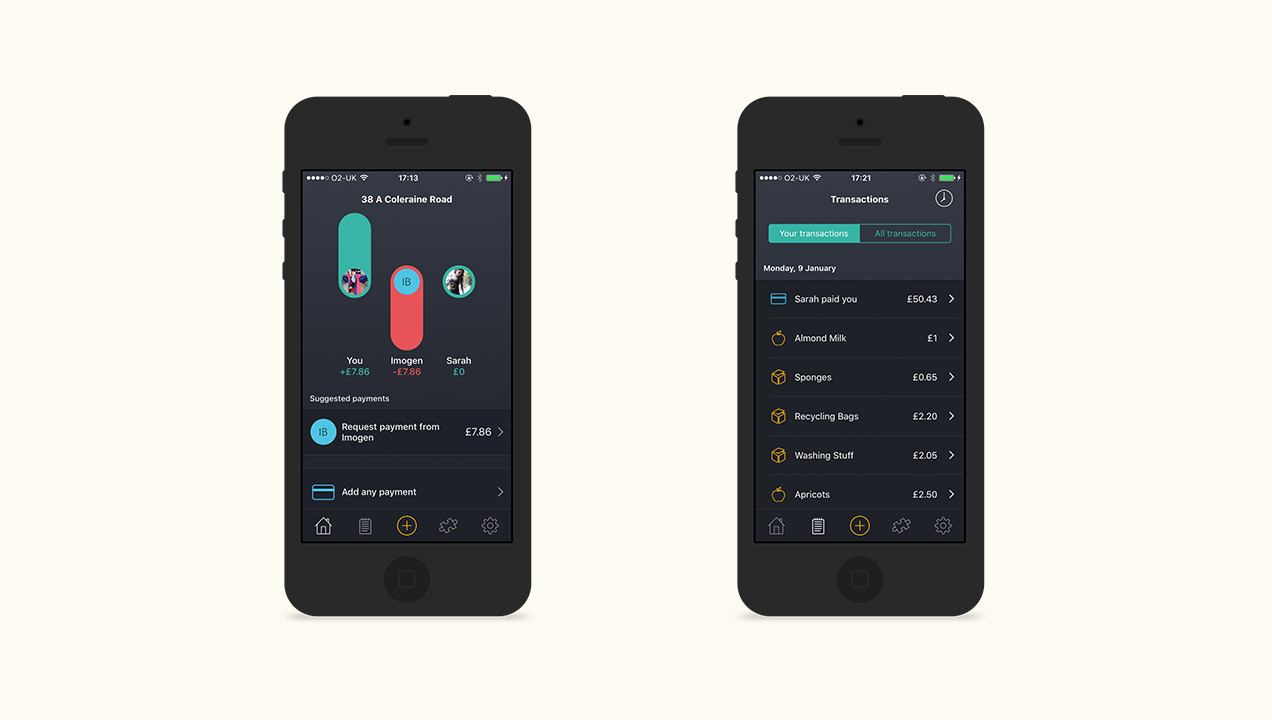 Wider applications
Other opportunities for Splittable also spring to mind. Ever tried to organize a Stag or Hen party? What about group holidays? A Splittable-like approach to these could certainly to help manage communal costs fairly and transparently, not to mention de-escalate tensions.
Likewise, a number of potential hookups present themselves. Could fintech startups like Monzo offer a link in? Perhaps offering to push purchases made via a Monzo card to Splittable?  And what about adding a chat function? Currently our house's chat takes place in Whatsapp. Links with retailers or takeaway delivery companies like Just Eat or Deliveroo could also offer value. Is there also scope for linking with IoT-enabled devices such as smart thermostats to monitor and manage energy outgoings?
House-sharing can present all sorts of benefits, but there's no denying it can generate a whole lot of problems. By placing the user front and centre in its design, Splittable has produced a strong product with huge potential to disrupt financial decision-making in the home. I'll certainly be watching this one with interest.