The Digitalization of Dining
As the days are getting longer and friends have started to reawaken themselves from winter hibernation I've started to go out more for meals out after work and during the weekends. Since moving to London in 2007 I've seen a massive change in how my friends and I eat. Options for eating have never been more extensive.
There are a myriad of apps for booking restaurants, ordering delivery, groceries and pre-prepared meals. With all the apps on the market, how could potential developers design a competitive app? User research (such as user-testing or in-context interviews) can help us understand what people's real needs are and how to design for those requirements.
One of the ways we can gather data is through vox pops. We went out on the streets of Covent Garden to ask how people eat today, and when they do what is important to them. Here's what they said:
Trusted recommendations are important
People will base their restaurant choices on trusted recommendations – from either friends or family, and then secondly from sources that they hold in high regard – such as food blogs and magazines.
Because of this, when designing an app, consider thinking about including verified recommendations from a friend's social media account or trusted sources
Include useful but necessary information
People commented that some of the apps they use do not give information such as whether a place is child friendly, has gluten free food, is vegetarian or caters to religious dietary requirements. This could deter them from visiting, meaning the restaurants miss out on potential customers. Making more search options or filters available would help.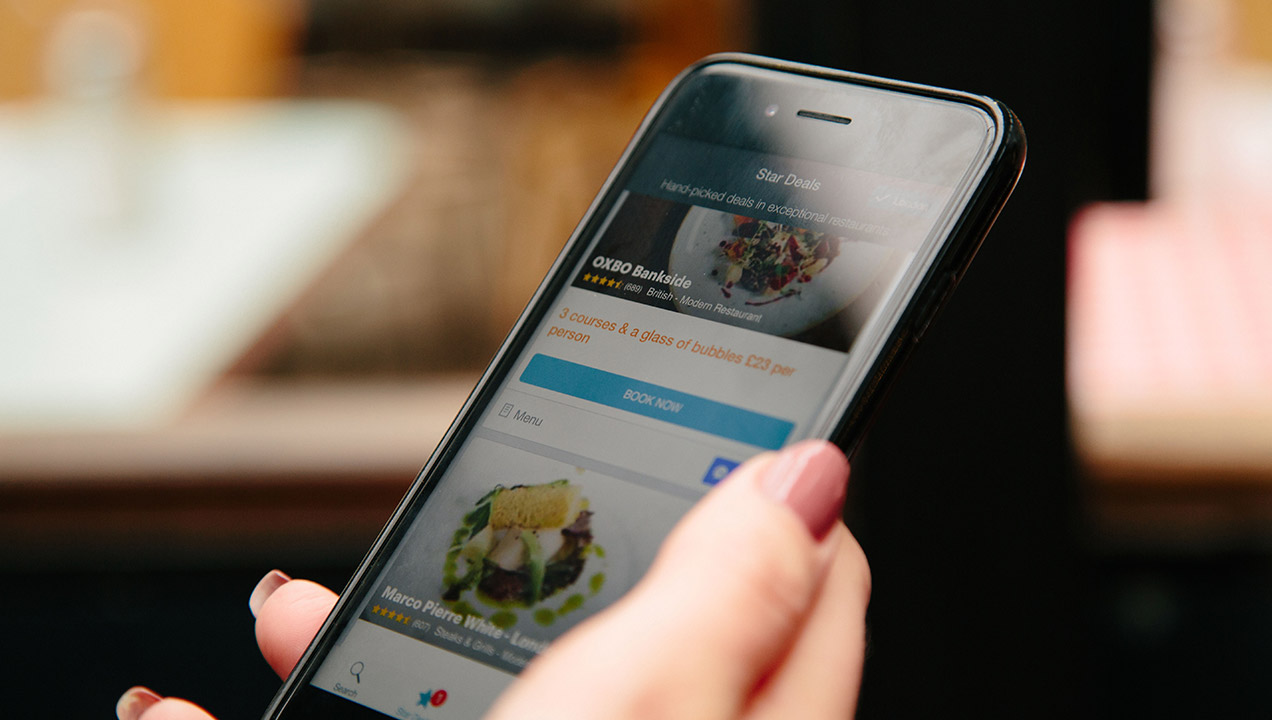 Create a fuss free booking experience
People want to book restaurants quickly and without signing up to anything. They also like to be shown if tables are available up front, i.e. before they start the booking process.
Special thanks to Jennifer Walters for her help on this post.