Labs Life: Getting to know Gemma Wilde
As part of this regular feature we try to give our readers insight into the inner workings of Sutherland Labs. This week, we find out more about the lady bringing a touch of old world class to the San Francisco office; our Director of Design Research, the ingenious and inimitable Gemma Wilde.
What does the Director of Design Research actually do?
Gemma: If I'm in the labs, I'm usually found planning, running or analyzing a project, with coffee. There's always coffee. We have a cross-functional team that serves multiple industries, so there's always some fascinating problem or challenge to dig into – we collaborate a lot and help each other out.
At lunch, our team tends to congregate at the bench in the kitchen and the conversation usually ends up on some random tangent – from the future of recruiting staff, to the driverless car economy, to the latest weird and wonderful west coast fitness craze. And I still get a thrill when we receive a new brief or project request.
What unique talent do you bring to the team?
Gemma: Having relocated to San Francisco from London, I bring a certain British influence to the San Francisco Lab. Beyond that, my experience understanding the role of immersion and flow in creating good video games has been a great asset. Figuring out how to make a product engaging and fun is one of the biggest challenges for a researcher.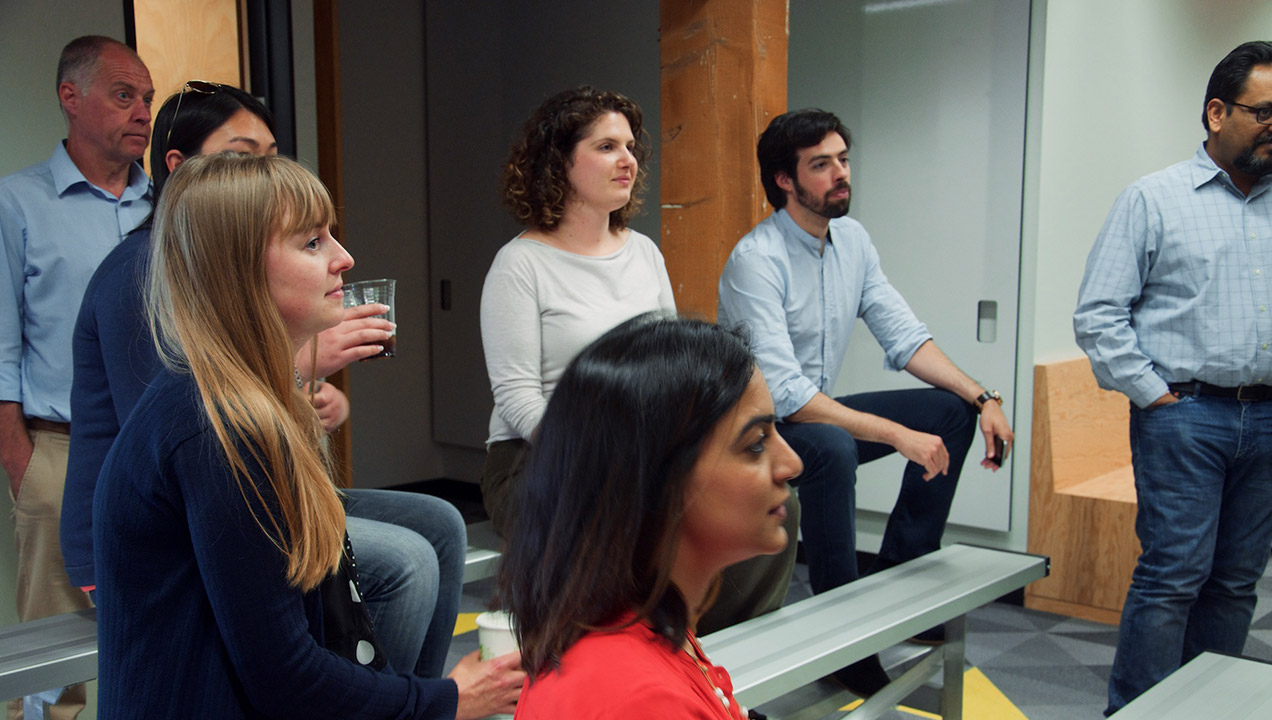 Do you have any pets?
Gemma: Only my marimo – they're balls of moss, but surprisingly personable.
How does your experience and background translate into the design thinking industry?
Gemma: My background is in the research component of design thinking. I help companies understand who their users are and what matters to them, so they can make informed design decisions.
Before I came to Sutherland I helped companies design effectively for different geographies, cultures, and languages, which is an important component of design thinking for any global company.
What is the one thing you would most like to apply some Design Thinking to?
Gemma: From the outside looking in, housing seems to offer a frustrating, expensive and slow experience, in terms of both the purchasing process and the design of the home itself. Despite all kinds of improvements in materials and technology, new homes still seem to suffer from impractical space design, a lack of storage and poor natural light. Regulation changes seem to have unintended consequences that cause issues elsewhere, suggesting that a more holistic approach may be needed. Upgrading a home seems to present challenges for both contractors and home owners, particularly around communication difficulties and knowledge gaps. These issues have a long history and are not easy to resolve, but any gains have a huge potential to advance human happiness.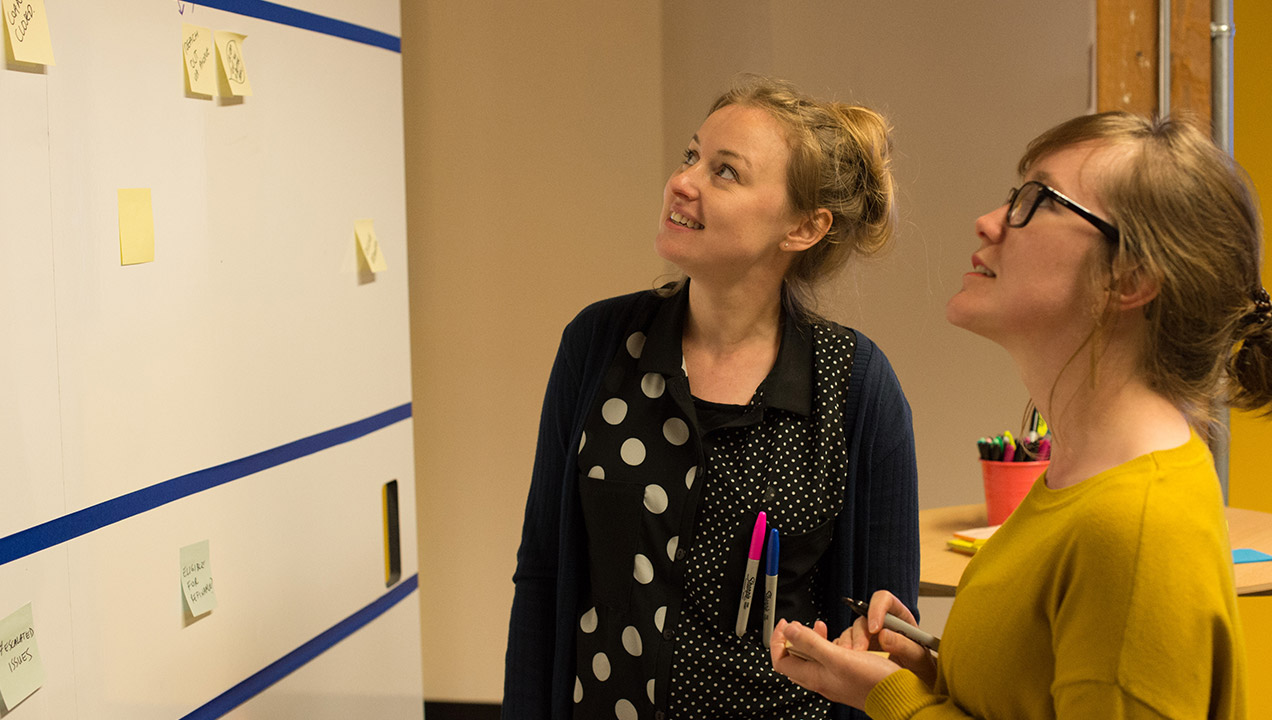 How do you foresee the industry changing in the future?
Gemma: The methods and approaches that we use are going to evolve, and that's something I always look forward to. Some of the biggest challenges over the next few years will be designing AI, AR and voice interfaces. Voice is becoming a critical channel to focus on faster than anyone thought it would – it's not just Amazon and Google who need to worry about engaging Voice experiences.
Through my role in Sutherland, I've picked up broader design skills and learned more about how businesses function. I'd like to continue learning and apply this knowledge to integrate design thinking into more business practices and processes. What's the point in doing what we do, if the key decision makers don't know about it or no-one uses the data?
What has been your best experience while working with Sutherland?
Sutherland gave me the opportunity to relocate from one wonderful city to another and it's probably been the single most exciting thing that's happened in my life.
Will Gemma ever lose her accent? Will Sutherland Labs ever break free of their horrendous coffee addictions? Will the Marimo ever escape from their bowl? Come back for another instalment of 'Labs Life' to find out these answers and more!