Labs Life: Introducing Kyle Chun
We like to give our readers an insight into the inner workings of Sutherland Labs. This time we yelled questions -rapid fire – at Kyle Chun as he tried to escape. Kyle is a Software Engineer in the San Francisco Labs, and he is in much better shape than us, so rest assured, he got away.
What do you do in the Labs?
Kyle: I tell a computer to make me things. Recently I've been working on developing chat bots that are driven by a mixture of artificial intelligence and neurolinguistics programming. Before that I was working on digital assistant solutions for our clients. Regardless of the project, my job is to implement technologically optimal, and elegant, solutions that maintain focus on the user's experience.
My usual day starts with a stand-up meeting where we go through the team's to-do list. Checking off the jobs that we completed the day before assigning any tasks that need to be completed. After that the rest of my day is just coding, either alone or in collaboration with the rest of my team.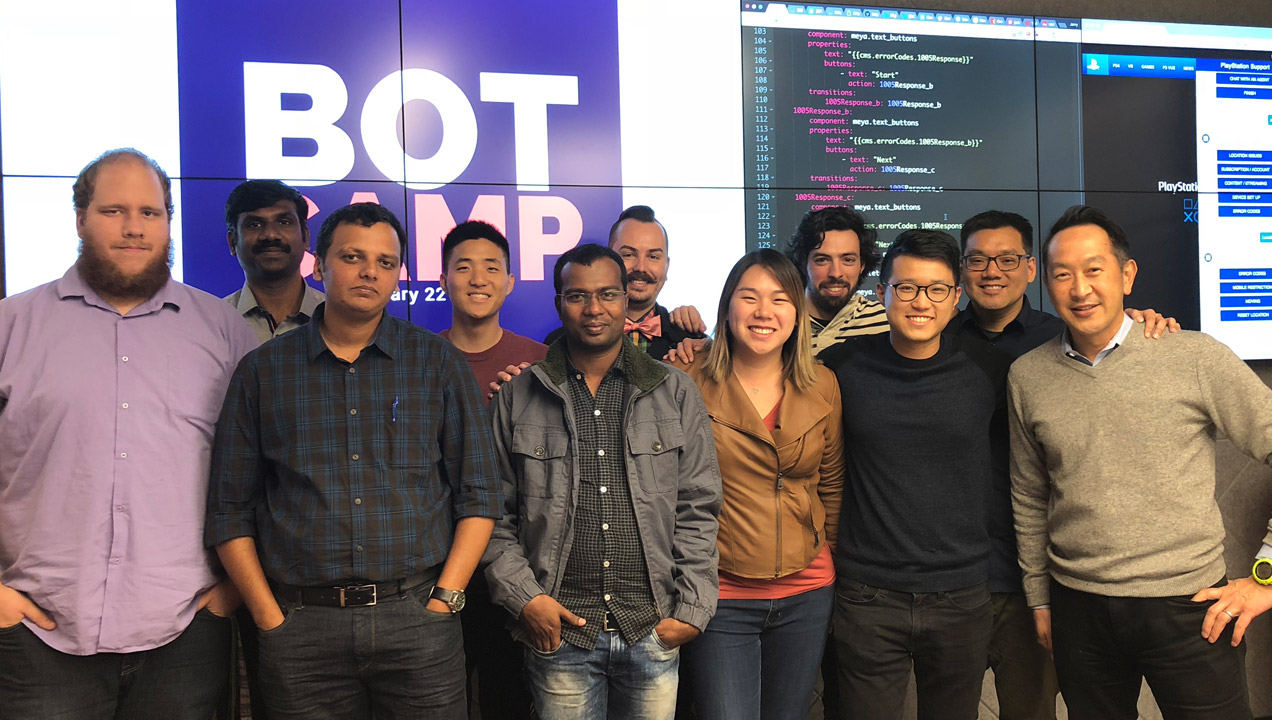 What inspires you?
Kyle: Seeing a product that I helped to create being used by thousands of people every day.
Technology has been progressing so rapidly that it can be hard to keep up, but there is still so much untapped potential. I want to explore the infinite number of ways that new technology can be applied to improve people's everyday lives.
Did you always want to work in programming?
Kyle: If you had asked me what I wanted to be when I grew up, I would have told you "Kobe Bryant." That dream might not be coming true.
I still play some basketball when I can and watch sports when I can't. I'm an avid Lakers and Dodgers fan. Of course, I play a lot of video games too… maybe that is why the Lakers never signed me.
How do you see technology evolving in the future?
Kyle: Customer Support is in desperate need of some design thinking and judging from the way that things are heading in that area at the moment, I am expecting that the use of chat bots will increase exponentially. Helping to automate everyday tasks around the home and at work.
Personally, I am expecting my role to evolve so that I am not just coding products to life but also taking part in the design process at a more fundamental level. I'm also expecting to spend more time on the client side of things, collaborating with product managers from the organizations that we work with, and with their own engineering teams directly when we are working on new products.
Will Kyle's dreams of basketball stardom ever come true? Will there be a chat bot boom that completely revolutionizes customer support? Will they ever give those poor engineers some seats so that they don't have to have standing meetings every single morning? Come back for another instalment of 'Labs Life' to find out all these answers and more!