Labs Life: Introducing Polly Adams
Each week we try to give our readers insight into the inner workings of Sutherland Labs. This time we have caught up with the talented Polly Adams; artist, sourdough devourer, UX Designer and Researcher at the San Francisco Labs.
What brings you to the Sutherland Labs?
Polly:  Before the Labs I worked as a UX designer at a large tech company on a product team building a collaborative platform for data scientists. Our product demanded contextual inquiry and research into a domain I was very unfamiliar with, and it taught me how to keep moving forward in the face of uncertainty and get comfortable with ambiguity.
I'm still relatively fresh out of college and new to the industry, but my educational background in service design and my previous work experience in UX and design research has set me up with the mindset to tackle problems holistically.
When I was small, I hoped to paint and draw for a living, with the hope that my great artistic prowess would land me in charge of a prestigious museum that I could promptly install multiple story slides in. In those days I was very interested in the creation of art and its connection to society at large.
Though I didn't have the words to express it then, I always felt that something was missing, like some dots were left unconnected between most people and the work. I think that this dream is still alive somewhere deep down, and that when I help solve a design problem it's my own way of connecting the dots for someone in other meaningful ways.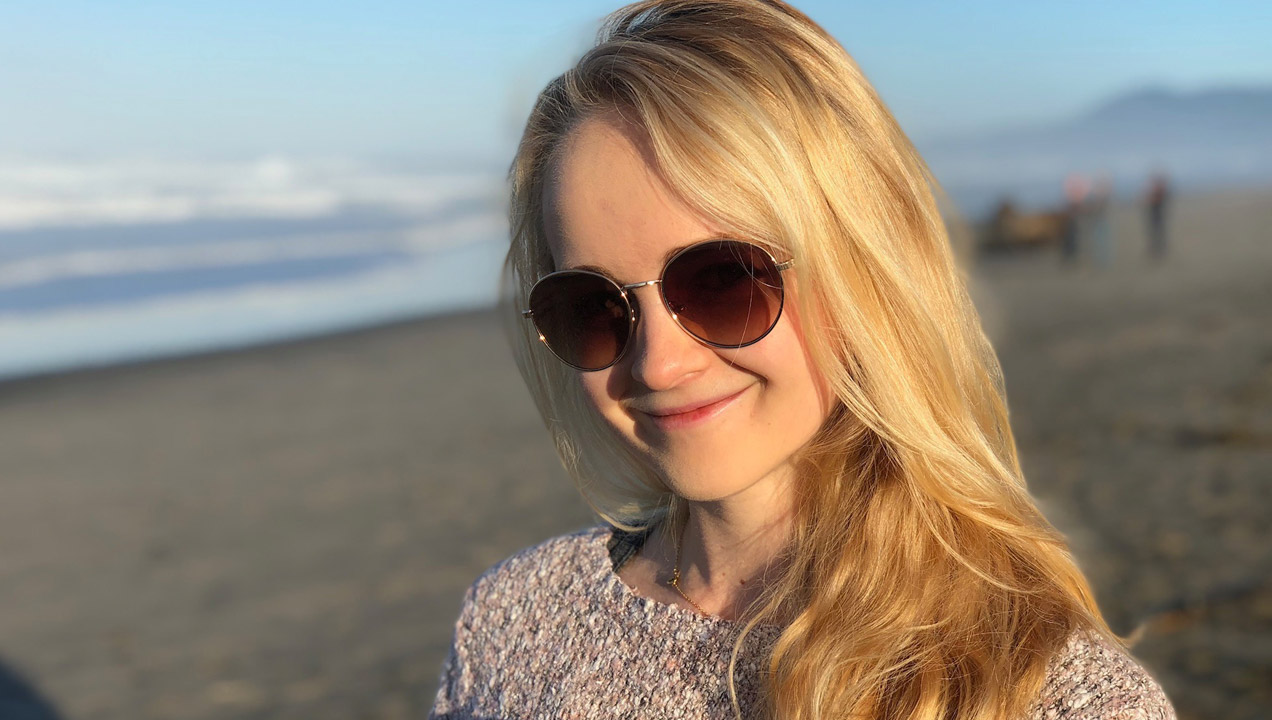 What do you do for fun?
Polly: I spend a lot of time trying new vegan recipes, watching movies, and exploring new nooks and crannies of San Francisco. My boyfriend and I like to get out of the city and explore the nearby nature California has to offer. After moving here from a land locked state, I love any opportunity to see the ocean or the bay and remember that I live on the coast now!
Lately, I've been working on water color paintings every day as part of the 100 Day Project to get back into painting and find time for it in my daily routine. You can see my progress on Instagram @pollylouadams.
I'm also a bit of an animal lover. We're moving into a pet friendly apartment next month, so stay tuned. My current retirement plan is to sit on beach watching the sunset surrounded by at least 10 old white-faced golden retrievers.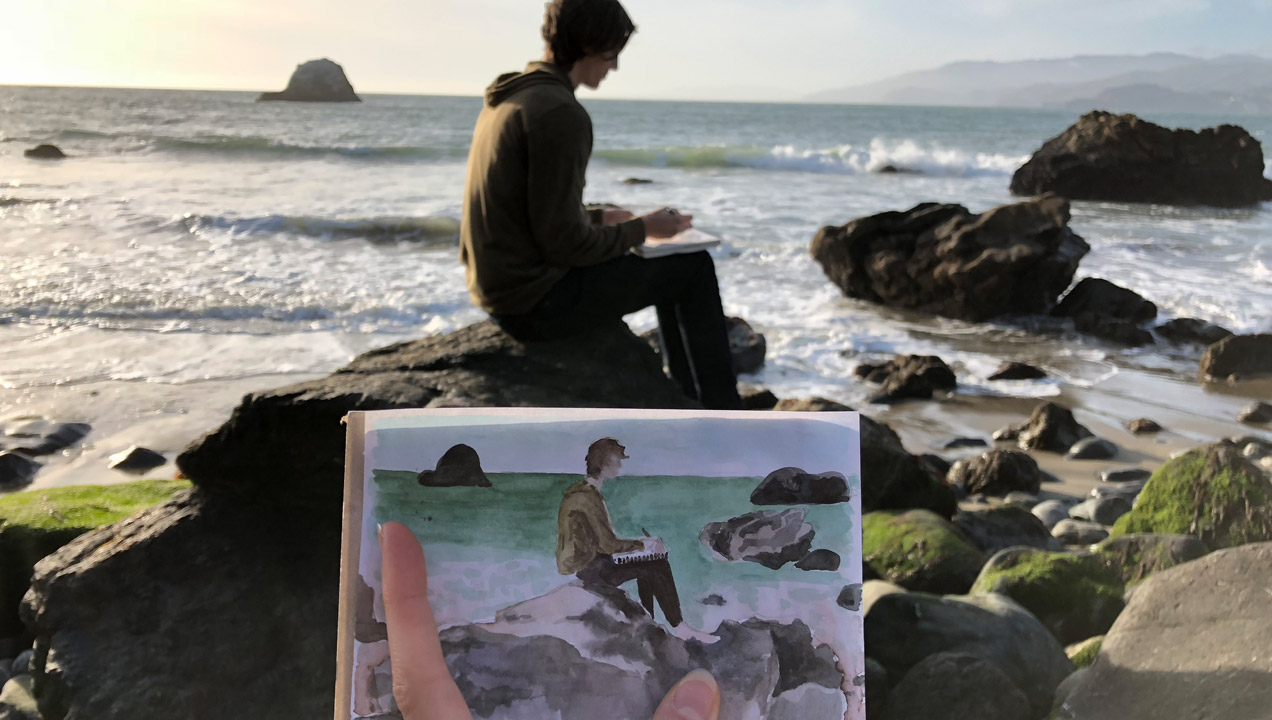 What do you think needs a healthy dose of design thinking?
Polly: I think that government services and the health care are in some desperate need of a design thinking approach to meeting people when they need them the most. The good news is that there are a ton of organizations working to get in this space, and I'm optimistic that a design mindset will be generally more accepted across the board.
I love seeing design solutions in action and being surrounded by passionate people that deeply care about what they're working on. One of the coolest things I've stumbled upon in the city is a group called Code for America that hosts "Civic Hack Nights" every Wednesday focused on the many challenges our population faces with government services and access in a digital age. Every time I leave one of these meetings I feel full of opportunity and potential, like trained designers have the tools to drive real positive change.
How many golden retrievers will Polly be able to squeeze into her new apartment? Will she ever get bored of the ocean? How long will it be before a museum scoops up those beautiful watercolours?Find out all of these answers and more, in the next instalment of 'Labs Life!'