The Fastest Way To Improve Customer Experience Isn't What You Expect
In a culture defined by experience, today's companies are embroiled in a heated competition to deliver the most seamless, intuitive and valuable customer experiences.
And for good reason, too.
According to research from PWC, 86% of buyers are willing to pay more for an exceptional customer experience. This cultural ethos transcends the consumer world; in fact, it's now directly impacting the employer world.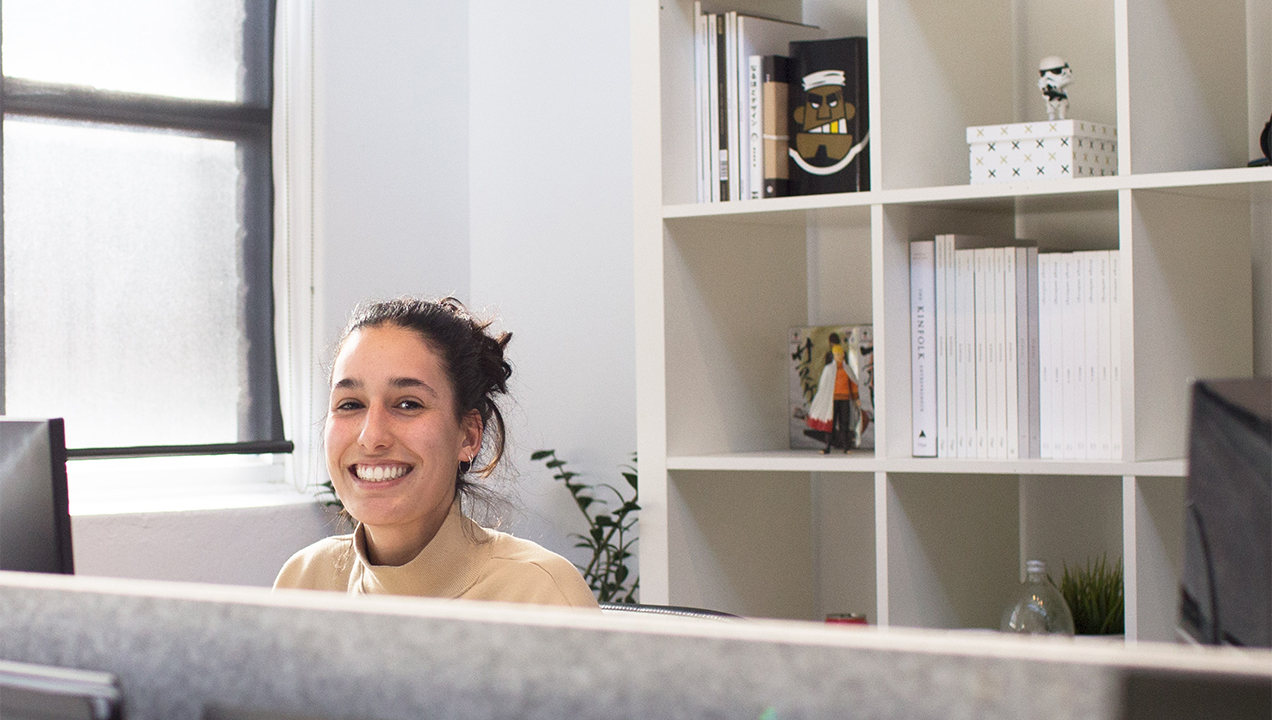 Commonly referred to as employee experience (EX), this term is used to encapsulate all of the touchpoints and experiences that employees (or candidates) encounter with your organization.
But here's where it gets really interesting.
EX is intrinsically linked to a brand's customer experience. Improving one has a positive net effect on the other. And that effect can be highly significant in a world obsessed with experience.
Get this: companies that invest in a powerful EX generate 25% greater profitability and drive double the innovation of those that don't. So, if you're looking to enhance your customer experience, maybe it's time to try something different.
This is why designing seamless experiences for your employees could be the differentiator that makes your customer experience best-in-class.
What is EX and why does it matter?
EX has evolved to mirror the changing nature of the global workforce.
Increased transparency and shifting consumer demands have blurred the line between professional and personal. With social media, mobile apps and seamless user experience in the consumer world, employees now expect those same experiences in the professional environment.
These new expectations, in combination with a shortage of top talent and the need to plan for the skills and capabilities of the future, mean it's more important than ever for companies to invest in EX.
Designing a strong EX means accounting for all aspects of the employee lifecycle – from searching to onboarding through to progression and exiting. Doing so will impact nearly every facet of your HR and recruitment function; it will enable you to attract better talent, improve engagement, increase retention, reduce employee effort and boost productivity.
And of course, you can leverage EX to enhance your customer experience, too.
The link between EX and CX
Let's take a step back.
It's no surprise that many companies suffer from structural issues that lead to siloed internal departments.
These silos and rules of engagement limit internal collaboration. As a consequence, gaps and problems can appear in the EX that create unnecessary effort for employees.
When there's a moment of friction in an employee's workplace experience, it will often lead to feelings of pain and frustration. While most companies measure engagement to determine the strength of EX, Gartner has equated experience with effort, which is a much more meaningful approach.
Two thirds of employees agree, stating that unnecessary effort is preventing good customer experience.
It makes sense. If something is hard for an employee to do, these pain points and frustrations will trickle down to the customer level.
For example, if your IT system makes it difficult for marketing teams to manage social media platforms, don't act surprised when your social experience lets customers down.
In a sense, customer experience is as much about planning for the customer as it is designing for the employee. When you consumerize the EX and build seamless day-to-day employee experiences, you can create a better and more productive environment for employees to work in. When efficiency and productivity increase, so too does employee output.
In short, when you take care of your employees, they will take care of your customers.
The value of a strong EX
The most innovative companies have recognized this shift and are already adopting an agile approach that consumerizes the EX. This will help deliver personalized experiences to meet new workplace needs and expectations.
But when we look to quantify the link between EX and customer experience, can we put a value on it?
Well, studies are under way to demonstrate just how closely connected the two are.
Companies that excel at customer experience have 1.5 times more engaged employees than companies with a record of poor customer experience.
What's more, supporting what employees' value, not just what they need, increases employee performance by 20%.
EX, then, is more about removing friction and pain points than simply delighting the employee. In fact, a focus on reducing unnecessary effort will lead to increased loyalty and better performance.
Clearly, the world is moving towards a more digital and agile future where experiences are the ultimate commodity. If you can get a head start on your EX, this will give you the competitive edge needed to spark your customer experience and come out on top.
Are you interested in learning more about employee experience? We are launching the white paper 'Employee Experience: Win the War for Top Talent' and hosting a series of events on the topic in 2020. To register your interest contact harry@sutherlandlabs.com.