Reimagining Graduate Hiring in Healthcare
Our client wanted to rethink their entire approach to hiring graduates.
The global healthcare and pharmaceutical brand was investing in graduate programmes in EMEA, but a low proportion of these graduates converted into full time positions.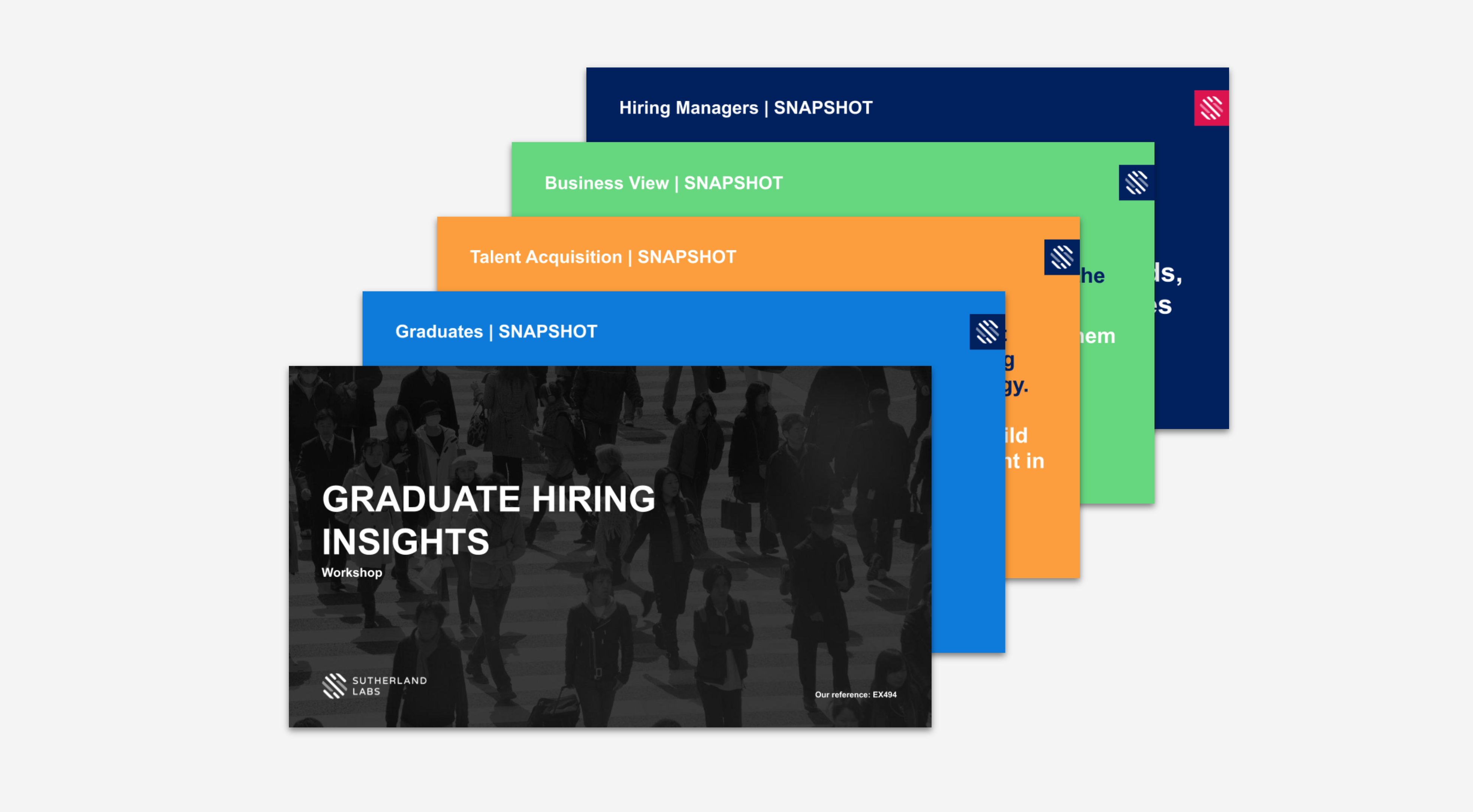 The Challenge
Leaders were questioning the effectiveness of graduate hiring in EMEA, and wanted to see a more strategic approach that would better serve the needs of the business. The hiring and retention of new capabilities is critical to the long term health of the organization and for building a talent pipeline for the future.
We devised an approach to help our client understand pain points in the current graduate experience, identify opportunities for innovation, and to build a strategic roadmap for the future.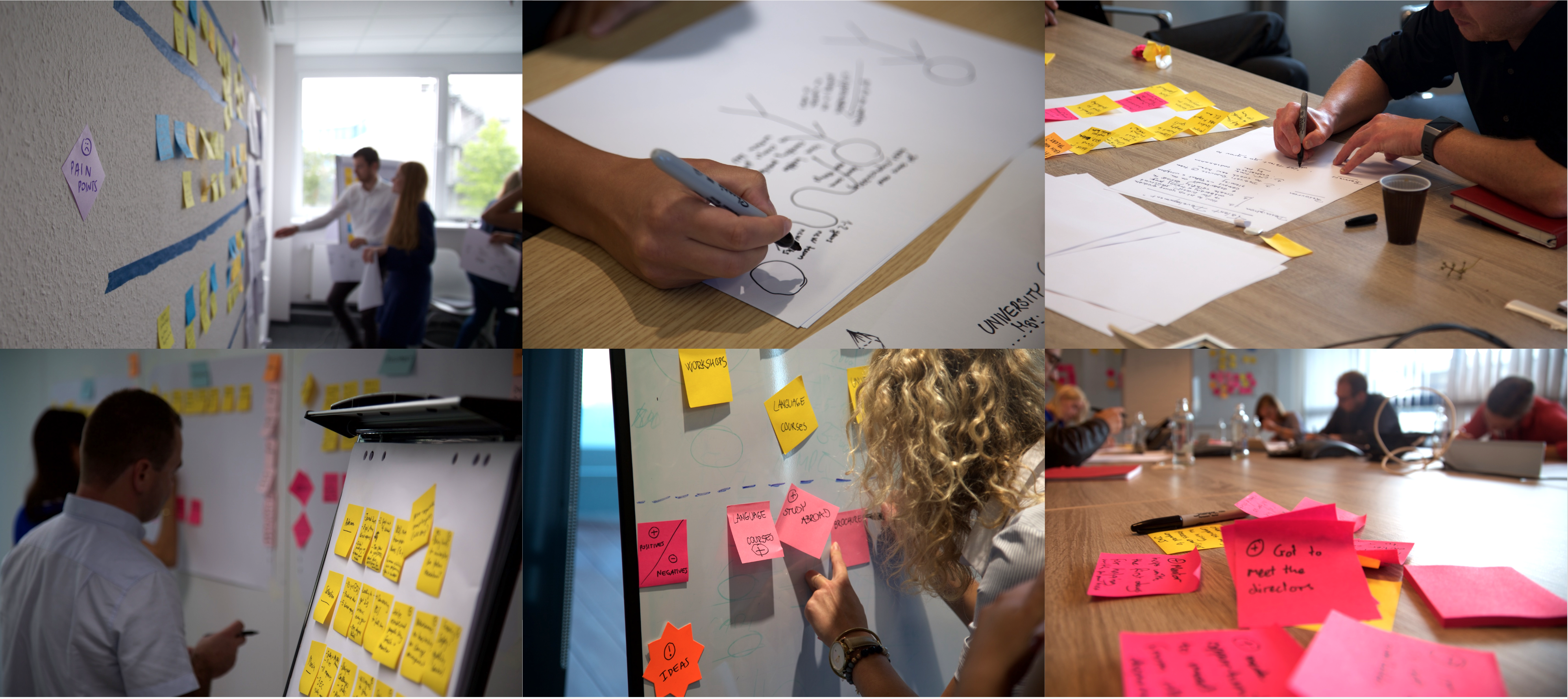 The Approach
Voice of the Customer Research
We knew that exploring graduate needs was important, but to improve internal confidence and create a shared vision for the future we wanted to view the challenge from many different perspectives. To gain a wide view we began with a 'voice of the customer' study, during which our teams carried out over 150 in depth interviews and focus groups with business leaders, HR and Talent leaders, graduates and hiring managers from 5 key sites across the organization.
Strategy Workshops
Next, we analyzed and unpacked these insights in collaborative workshops with the client, mapping out graduate journeys and creating behavior based personas. These artefacts were used as communication aids internally, and also helped to illustrate design recommendations to create a more user friendly user experience.
All activities fed into and culminated in a clear and executable strategy for graduate hiring, which was tailored to be delivered to different levels of the organisation.
"When you're designing workplace systems to support graduates you need a deep understanding of their needs, behaviors and expectations."
Anton Artemenkov – Creative Director, Sutherland Labs
The Results
Strategic Roadmap
We helped to develop a holistic, multi-year, EMEA-wide strategy for graduate hiring and development which received full leadership support.
Key insights were translated into workstreams spanning Planning, Attraction, Selection, Onboarding, and Development stages of the graduate journey.
The client has since launched a Planning Toolkit to help capture capability and business needs and ensure they are hiring strategically for the future. As well as, a  new 'go to market' approach on campus and a marketing campaign to enhance their Attraction strategy.
"The VOC Research has really helped us to accelerate this initiative and ensure we have the customer at the centre of our approach – thank you!"
Vice President HR EMEA, Global Healthcare and Pharmaceutical brand