Labs review: Customer Engagement Summit 2017
On Monday I attended the 2017 Customer Engagement Summit at the Westminster Park Plaza, and had a whale of a time. It was a day packed to bursting with engaging and insightful keynote talks and I was even lucky enough to get a spot in Lithium's "What is The Evolving Role of Social in The Future of Digital Customer Experience?" focus group too!
John Upton, the Managing Director of Leon set the scene for most of the talks that followed by opening up about his company's central experience design tenet; the necessity of designing an optimal employee experience alongside the optimal customer experience. This is our ethos on the subject too, but it was great to hear from another perspective. He then went on to discuss how Leon empower their employees to live their best life through their core values of kindness, leadership and living well.
How we are treated and treat each other, is so important.
Everywhere I went, there was excitement, with attendees frantically circling the talks that they wanted to attend in their event guides. I was lucky enough to find that most of the talks I wanted to hear were in Hall 4, hosted by Alyson Fadil from Missguided.
First, Tom Goodmanson reiterated that customer engagement starts with engaging your agents, putting the focus first on employees, second on customers and last on the stakeholders. Happy agents are passionate about their work, and passion pays off.
Agents carry the burden. Agents need the right tools.
Tom Goodmanson, CEO, Calabrio
The representative from Levi Strauss' talk was about embracing uncertainty and treating your company, regardless of its age, like it is still a start-up. They want to pursue the start-up corporate culture of acceptable failure, and of accepting uncertainty.
Kura and Inisoft discussed attrition as a boardroom problem rather than an issue with staff. Advisors shouldn't have to jump through hoops to do their jobs. Abby Thomas at BT reiterated this; it is impossible for customer service advisors to navigate multiple systems, hit targets and still give customers genuine empathy. BT are switching focus from timed targets, to ensuring that resolution can be achieved the first time the customer gets in contact, while also offering online possibilities for a "zero-contact solution."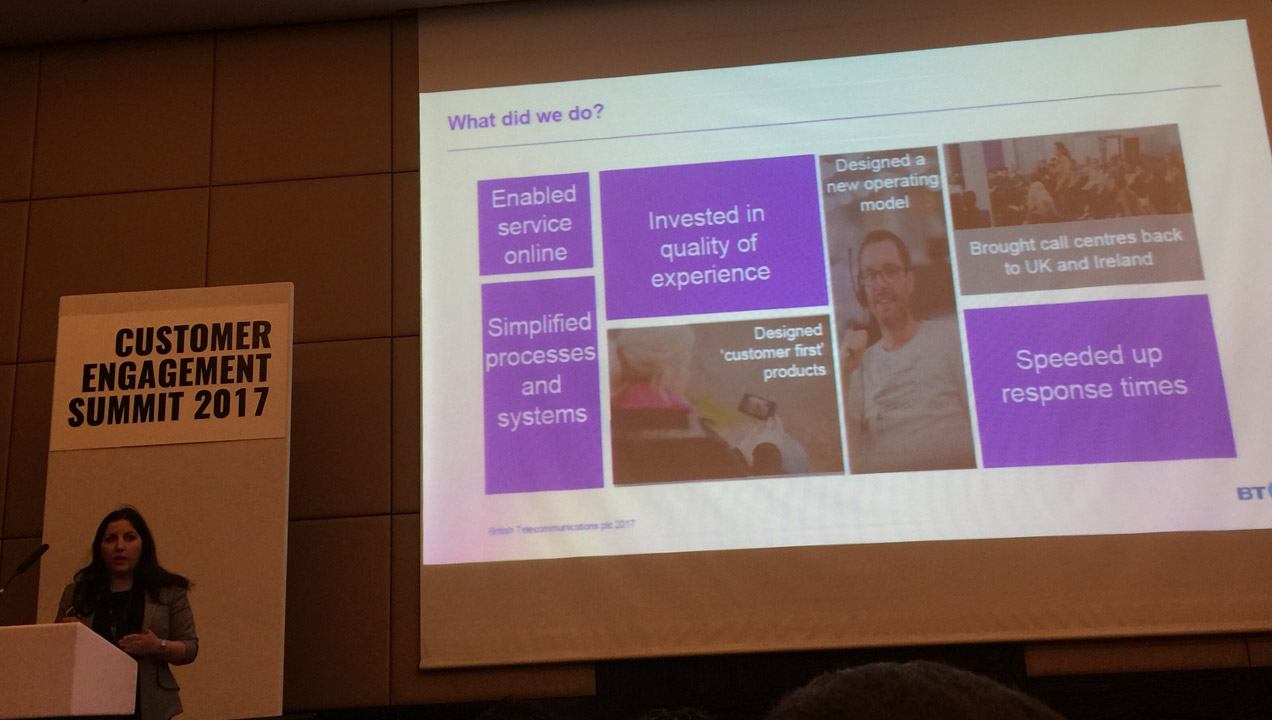 Katie Waldeck from Soh spoke about the necessity of going digital, while also discussing the ways that a digital solution can fail if you lack the technical skills to back it up. Giving users channel choice to resolve issues in their preferred way, as well as giving front-line employees agency to resolve issues in their preferred manner provided the best results.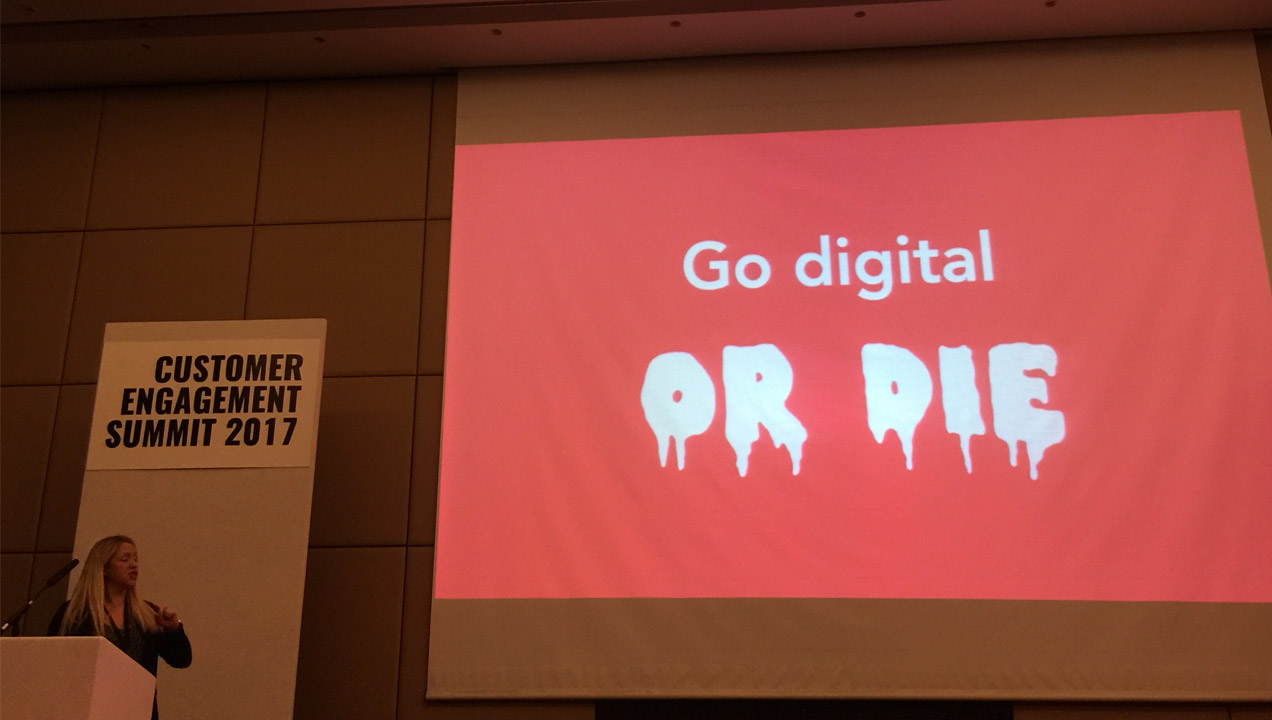 The closing remarks of the day came from Alyson Fadil, and they echoed the main point of the day, companies need to put people, customers and employees, at the heart of their decision making. You need to empower your employees if they are to empower your customers. Alyson's final comment summed up the whole day neatly:
Invest in your people. Invest in your customer.
Alyson Fadil, Group People Director, Missguided